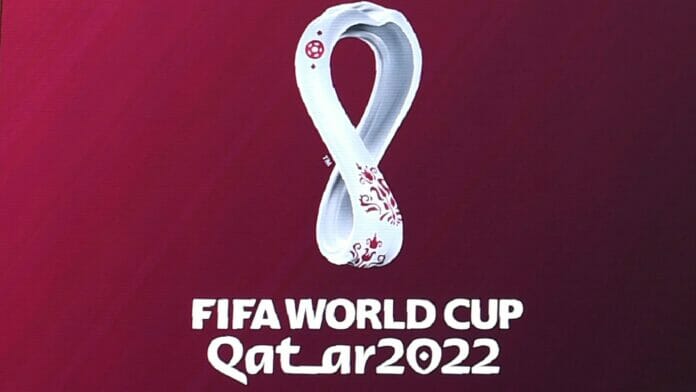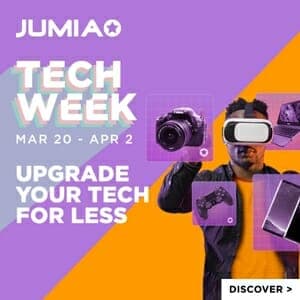 Its a couple of months to the biggest sporting event of the year and I am sure you cant wait for the 2022 FIFA World Cup to kickoff in Qatar. However, all that wait will amount to nothing if you don't take the right steps now to ensure you don't miss any of the action. Here are some of my suggestions for you to ensure a hitch free Qatar 2022 World Cup football festival.
This is more or less like a checklist of things you need to do to make sure you do not miss any of the action in the Qatar 2022 World cup.
Here we go
1. Is your TV Ready?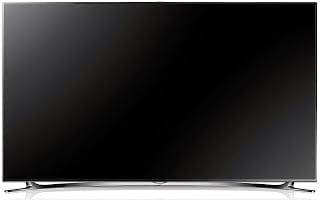 I am assuming you will not be flying to Qatar for the tournament. In that case your TV will be your window to the FIFA world cup. You need to ensure that your TV is in perfect condition for the world cup.
Is it having sound or colour issues or does it intermittently draw white lines? Does the TV seem to have a mind of its own and works only when it wants to and fails when you need it to work.
I am sure you do not want your World Cup experience to depend on the mood of your TV. So, take your TV to an reputable Electrician around you to sort out its issues and if it is beyond repair, buy a new TV. You can also check latest TV prices.
If you choose to buy a new TV, you have to buy one that will take you beyond this World Cup and last many many World Cups. If you are buying a main TV for the family, a 40-inches or 43-inches TV is a good place to start.
Checkout our list of Best 40-inch and 43-inch TV or the Best 49-inch TV. If you are low on budget, a 32-inch TV will also do. Here are the  best 32-inch TVs to buy. If you prefer larger screen sizes that make you feel like you are in the stadium, you can checkout the Best 55-inch TV or Best 65-inch TV series.
If you want to go even higher, checkout the Best 70-inch, 75-inch, 78-inch, 79-inch TV and the Best 82-inch, 84-inch, 86-inch, 85-inch, and 88-inch TV.
With a great TV, your Qatar 2022 World Cup experience will be a memorable one. So, make sure repair and service your existing TV on time for the event or buy a new one.
2. Is your TV Subscription Current
A lot of the action will be available on terrestrial free to air channels, especially the matches involving the Super Eagles of Nigeria, but if you don't want to miss any of the action, you may need a subscription to a satellite or other pay TV service.
Contact your service provider for details of World Cup coverage. I will cover DSTV here, because I am a DSTV subscriber and also to make this as concise as possible.
DSTV will be showing all matches of the FIFA World Cup live on SuperSport 3 (DSTV channel 223 for Nigeria and channel 203 for the rest of Africa) and SuperSport 4 (DSTV channel 204).
So, if your subscription is about to run out, you should renew your subscription at a DSTV office or you should use any of the online or mobile money services. You can use the My DSTV App to renew your subscription. Other good options are OPay and Jumia Pay.
The great thing about DSTV is that you can even watch on mobile while on the move using the DSTV App which would like stream Qatar World Cup 2022 matches.
To be able to watch all the live Qatar 2022 World Cup matches, you need a DSTV Compact Plus subscription which currently goes for 12,400 Naira. So if you are in a package lower than the Compact Plus, you will need to upgrade to Compact Plus or higher if you want to watch all the matches.
Of course, some of the matches will be shown on some channels on lower packages (especially matches involving Nigeria), but if you do not want to miss any of the action, your best bet is the Compact Plus package.
Compact Plus package will also come in handy during the final group matches when two matches will be played simultaneously. It ensures you are not stock to whatever the broadcaster decides. You can choose which match you want to watch.
If you subscribe to other pay TV services like Startimes, GOTV, MyTV, etc contact them to know their plans for the World Cup and the options they have for you.
3. Is your Generator Ready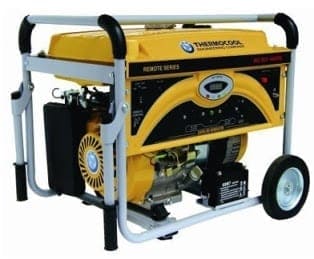 There is no point getting your TV ready and paying your TV subscription, if you are not sure of the availability of power supply. You need to ensure that your generator is ready for the tournament. Power supply has improved a bit, but it can still go off at any time.
Take your generator for routine maintenance and make sure you get a new spark plug except you want to be sweating cleaning your plug while the rest of Nigeria are celebrating a beautiful goal by the Super Eagles.
And if you don't have a generator or the one you have is beyond repair, do not deceive yourself believing power supply would improve during this period (after all PHCN ought to have known the World Cup be holding this June and made adequate arrangement).
So, you may actually need to buy a generator to ensure you are in total control of your World Cup experience. You can start with an 'I big pass my neighbour' or you can checkout dozens of generator brands available in Nigeria.
As a guide, you can checkout our listing of Best 2.5KVA Generators, Best 3.5KVA Generators, and Best 5KVA Generators. If you need more power capacity our Best 10KVA Generators and Best 20KVA Generators are a good place to start.
Before each match make sure you gauge your oil and fuel and place the generator on the spot you will be running it. This could save valuable time when the inevitable eventually happens. You can also warm it up for 2 minutes before shutting down in readiness for the big game.
4. Do you need an Inverter or UPS Instead of a Generator?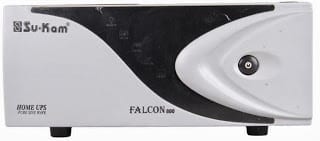 Nothing pains more than when PHCN takes power in the middle of a match, then you have to look for your torchlight to turn on your generator and when the generator is finally on you have to endure another agonising couple of seconds for your decoder to boot.
Woe betide you if a goal is scored during this time, voom! you have missed a moment in history never to be experienced again.
If your budget can bear the cost, an inverter can save you all the trouble. The inverter kicks-in the moment power is lost for an uninterrupted viewing experience. With an inverter, you may not need a generator.
However, Inverters come with batteries that require charging, so if public power supply is too epileptic that it undermines charging your inverter batteries they become useless.
The good news is that power supply is gradually improving in Nigeria. If you are getting more than 12 hours of power supply per day that will be okay to charge your inverter battery and ensure its longevity. You can also charge your inverter batteries with your generator.
Inverters also have the advantage of zero-noise operation, which makes them night-friendly. Some of the 2022 FIFA World Cup matches will be played at night. Nigeria however is highly favoured because most of our World Cup group matches and even our second round and quarterfinal matches (if we qualify) will kickoff by 5pm, except for Nigeria's second group F game against Bosnia and Herzegovina, which will kickoff late at 11pm. An inverter will excel in such a match. Checkout Inverter prices
A UPS can also ensure an uninterrupted viewing experience, but they are not built for prolonged usage. So, their batteries may not have the stamina to last a match. Also the beeping sound may also be a distraction and diminish your viewing experience.
The best way to use a UPS is to use it to supply power during the period you are starting your generator as your decoder (set top box) will not reboot. This will save you a couple of seconds of viewing. Checkout UPS prices.
5. Will you be Watching on Mobile
It is possible that some of the Qatar 2022 World Cup matches will kickoff in the evening. While this is great for some, this is unfortunately the time when most Nigerian workers are still stock in traffic.
This is where watching on a mobile device like mobile phone, tablet, or laptop may come in handy. Once you have an active DSTV subscription, you can stream live matches on the 2022 FIFA World Cup on your Mobile Devices via the DSTV App or the DSTV Now website.
You can even watch DSTV outside Nigeria or Africa using a good VPN. This may come in handy if you travel intermittently during the football festival. Here are some of the best VPN for DSTV.
6. Where is your Headset or Earbud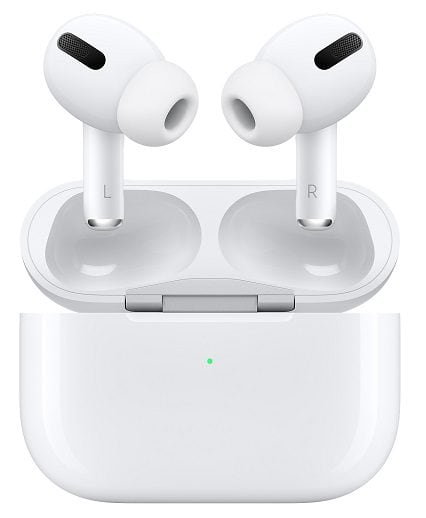 When all else fails you can rely on the built-in FM radio on your mobile phone to catchup with World Cup commentaries. But some phones will require you to plug-in the 3.5mm earbud (ear phone) accessory (which usually comes with the phone).
So, it is a good idea to look for your earbud and keep them handy in case you need them. If you can't find yours, you and want to checkout earbud prices or buy a new earbud, click here.
You may also want to watch privately without disturbing non-football fans.
Warning: Some FM radio station will be playing music most times, but some especially government owned stations will offer live commentaries of World Cup matches involving Nigeria.
That is our checklist, just make sure you have a valid internet subscription so you can look-up scores if for some reason you can't watch or listen to the World cup match. You can also get an official Super Eagles Jersey to be in the right dress code for matches. Flags and other memorabilia are also great
Related Topics
Paschal Okafor
is
NaijaTechGuide Team Lead
. The article
Qatar 2022 World Cup – Get Ready for the Fiesta
was written by . The article was last modified:
February 17th, 2022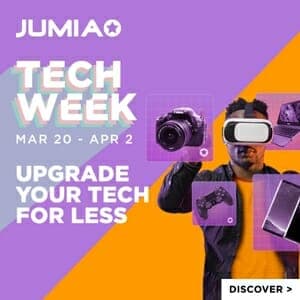 NaijaTechGuide may receive financial compensation for products/services purchased through affiliate links on this site. See
full Affiliate Disclosure Here