There are obviously very many benefits of owning a portable generator. Understandably, you've struggled to choose your most appropriate portable generator, thanks to the wide variety and brands available in the market.
You're now probably bracing yourself for a long duration of comfort and convenience as you fully use your generator. As you do so, you need to pay attention to one more thing; your safety while using your portable generator.
Below are important tips and tricks you ought to always remember to remain safe while enjoying the benefits of a portable generator.
1. Never operate your Portable Generator indoors
To ensure you are not in danger of becoming a victim of harmful carbon monoxide poisoning, always run your portable generator outdoors. A running generator emits deadly carbon monoxide.
So, prepare enough space outdoors where your generator rests when being used. Also, consider installing specials alarms that detect the presence of carbon monoxide at your home. The alarm will inform you whenever the deadly gas is entering your home.
2. Always keep your Portable Generator Dry
One of the many uses of a portable generator is to support appliances during power outage occasioned by heavy storms. However, you should be careful so that water does not come into contact with the generator. Such contact may result in electrocution and /or breakdown of the generator.
In case there is no safe area, of course outside your house, for your generator consider using it after the storm. Otherwise, there is electrocution risk involved whenever there is a possibility of the generator coming into contact with water. It's better to equip a tend for your generator.
3. Correctly interpret your Generator ratings
Portable generators, just like all other types of generators, list two capacity ratings; rated/continuous and starting/maximum. The first refers to the power a generator outputs for extended (when it is running continuously) and is the one that you should base your generator use on.
Do not pay much attention to the second (it merely refers to how much extra power your generator outputs for very few seconds when internal motors start up).
Our credible portable generator reviews clearly specify the ratings you should base your buying decision on. Nonetheless, if you based your buying decision on the starting/maximum rating, you may have to repurpose it. Using a portable generator based on its maximum rating is very dangerous.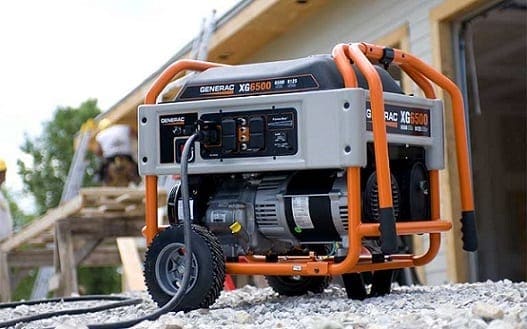 4. Never refuel your generator while still hot
Fuel tanks are situated on the top of the generator engine to facilitate "gravity-feeding" the fuel to the carburetor. Unfortunately, this set-up poses a huge risk if a user spill fuel while refueling a running or even still hot generator.
To stay safe, turn off your generator. Wait for it to cool down. Refuel your generator, carefully wipe any spilled gas and finally start it. Spilling is particularly likely when the generator is being refueled at night without any flashlight.
5. Do not Back-feed
Back-feeding a portable generator refers to plugging your generator into a wall outlet. Doing so induces your generator output into the local utility power grid and potentially injuring someone trying to restore power. To safeguard against such risk, you need to install a transfer switch.
This transfer switch, in turn, isolates the circuit powered by the generator from the circuit powered by the local utility. Doing so will enable you to avoid supplying power to both circuits and hence eliminate the possibility of electrocution as an individual come into contact with conductors.
6. Check and change the Filter and Oil
Pay special attention to the filters and the oil. Portable generators shut off automatically when the engine oil level becomes too low. Always check the oil prior to starting your generator. Besides, regularly checking the oil helping you avoid power disruption, it safeguards against damaging your generator.
For a new generator, you need to change the oil after twenty-five (25) hours of its maiden use, and then after 100 hours. Also, check the guidebook for the exact type of generator oil your generator is designed to use.
7. Fuel Stock up
Stock up large quantities of high-quality fuel, more than what your generator's fuel tank can hold. As a guide, safety stock of between 12 and 20 gallons per day is sufficient to keep your generator 24/7 depending on your generator size.
The fuel needs to be fresh. Old fuel makes the generator fail to start, difficult to start or fail to run properly. So, add a stabilizer to keep your fuel fresh for up to one year.
A stabilizer also reduces fuel breakdown, varnish as well as gum buildup. Lastly, after a rainy season, empty the generator tank to ensure that the fuel in your generator is always fresh.
You need your portable generator not only safe but also ready to go whenever you need it. Like all other valuable electric machines, your generator needs proper handling and operation. So, follow the above expert tips and tricks to remain safe while using your generator.
Guest post by Victor Hill from Trustworthy Power
More on Power Generators
Paschal Okafor
is
NaijaTechGuide Team Lead
. The article
Top 7 Quick Tips for Generator Maintenance
was written by . The article was last modified:
February 2nd, 2022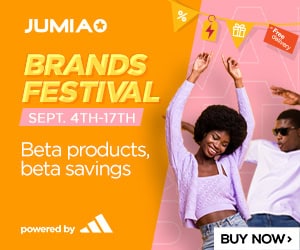 NaijaTechGuide may receive financial compensation for products/services purchased through affiliate links on this site. See
full Affiliate Disclosure Here