Generators are now a part of our lives in Nigeria, no thanks to epileptic power supply. This has made refueling generators a common part of the daily lives of ordinary Nigerians. To make refueling your generators easy, you should consider buying a siphon pump. A battery-operated siphon pumps require two, three, or more 1.5v batteries to operate. Just put the hose in your generator fuel tank and the other end in your Jerry Can and push a button, the siphon pump will do the rest.
Where to Buy Siphon Pump
Jumia.com.ng₦4,500.00 Buy Now
What is a Siphon or a Siphon Pump?
A siphon (also spelt Syphon) allows a liquid to be transferred from one container to another through a tube. Ideally a siphon relies in the difference in potential between the two containers one being higher than the other.
A siphon needs to be triggered (primed) before the flow of liquid starts. This is normally done by sucking with the mouth. However, when you want to siphon fuel or poisonous liquids, priming with the mouth would not be appropriate and is simply dangerous.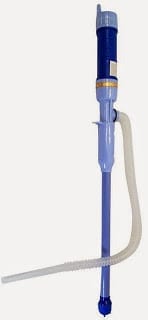 In such situations a siphon pump will be more appropriate. Siphon pumps come with a small motor that does the sucking for you. All you need is a battery to power the siphon pump.
Just push the switch and the siphon pump will do the rest. Siphon pumps can be used to transfer different liquids like petrol (gasoline/gas), kerosene or diesel.
Siphon pumps can easily be used to transfer fuel from a Jerry can to the fuel tank of your generator, vehicle, water pump, mower, etc. It is recommended that you dedicate each siphon pump for a given liquid.
Do not use the same siphon pump for petrol and kerosene. Use your siphon pump only on liquids specifically mentioned by the manufacturer.
Need a Siphon Pump for your Generator? Check Here
Why Siphon Pumps?
Siphon pumps remove the hassle in refueling your generators. Siphon pumps save you from back pain associated with lifting the Jerry can when refueling your generators.
Using a siphon pump for refueling your generators prevent fuel spillage, saving you fuel cost and reducing the safety risks associated with fuel spillage.
- Advertisement -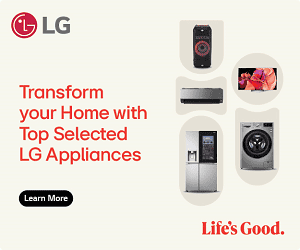 Sucking petrol and other fuels can be dangerous you may accidentally swallow some. This can be dangerous for your lungs, so buy a siphon pump today and save yourself from lung damage or even death.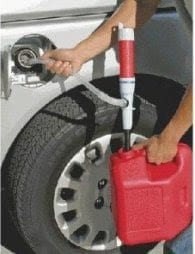 More about Siphon Pumps
Battery-powered Siphon Pumps are available at leading online stores in Nigeria requiring 3V or more. These siphon pumps are powered with two, three, or more D-size battery, each offering 1.5V.
Conveniently fill up your generator fuel tank, your water pump fuel tank, your lawn mower, or even your car fuel tank with fuel from a Jerry can using a Siphon pump.
No sucking, no spillage, no lung damage, no back pain, just put the hose inside your generator and the other end into the Jerry can and press the button.
Siphon pumps are easy to use and can work with petrol, diesel, or kerosene. Some may also work with water. Before buying any pump, make sure it is appropriate for the liquid you intend to transfer.
Do not use the same Siphon pump for different liquids. Dedicate each one to a different liquid.
Do not use the same siphon pumps for petrol and kerosene.
Where to Buy Siphon Pump
Jumia.com.ng₦4,500.00 Buy Now
Siphon Pumps Prices
Prices of siphon pumps starts at about 9 USD, with the quality ones costing up to 20 USD. In Nigeria new siphon pumps at retail price of between 4,500 Naira and 10,000 Naira.
Compare Prices
₦4,500 only to save you from back pain, lung damage, and take the hassle off refueling your generator, if ask me it is worth that price.
Retail: ₦4,500.00
Related Topics
Paschal Okafor
is
NaijaTechGuide Team Lead
. The article
Buy Siphon Pump for Easy Generator Refueling
was written by . The article was last modified:
February 3rd, 2022