If you want to use a virtual private network, more commonly known as a VPN, you'll need to select a VPN protocol. While most VPN providers will automatically use the best-suited protocol for your network, you can also configure your VPN to use other protocols.
In this guide to VPN protocols, you'll find out what each protocol is, their pros and cons, and how they're different from one another. However before we get things started, let's take a quick look at the basics of VPN protocols.
VPN Protocols Explained
When use a VPN, you connect to the Internet via a remote server run by the VPN provider you signed up to.
The speed and security of your connection depends on the chosen VPN protocol, which is a set of rules for data encryption and transmission.
There are many types of protocols used in VPN connections such as PPTP, OpenVPN, L2TP, SSTP, and IKEv2.
Since different protocols use different methods for encryption and authentication, each of them offer varying levels of security and speed.
VPN Protocols Comparison
Here's an explanation of the most prominent VPN protocols so that you can decide which one is the best choice for you:
- Advertisement -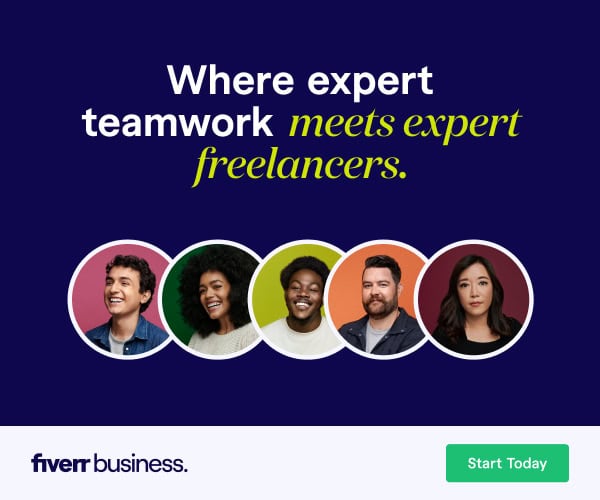 PPTP – Point-to-Point Tunneling Protocol
One of the oldest VPN protocols, PPTP is fast and supported by all versions of Windows as well as most other desktop and mobile operating systems.
It's obsolete and has many known security holes, meaning these connections can easily be decrypted by third-parties like attackers and governments.
Even though PPTP is easy to configure and comes integrated into many different platforms, it's still vulnerable to man-in-the-middle and other attacks and shouldn't be used if security is the top priority for you.
To sum it up: PPTP is outdated and unsafe. You should stay away – unless you want good speeds of course!
- Advertisement -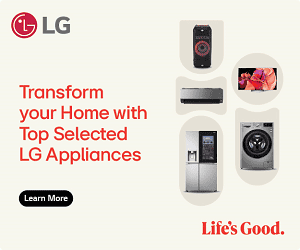 Pros:
Very fast
Easy to configure
Wide support
Cons:
OpenVPN – Open Source Virtual Private Network
One of the most advanced VPN protocols, OpenVPN offers the highest level of performance and security. It's highly configurable, supported by most popular operating systems, and being open source, frequently reviewed and improved by experts.
The VPN protocol uses UDP (a good balance of security and speed) or TCP (higher encryption degree but slower speed) to transport data, and requires a third-party application to install – either a mobile app or desktop software.
To sum it up: OpenVPN is secure and doesn't compromise on speed and performance, though you'll need to install a third-party application. This is the VPN protocol you should use.
Pros:
Very secure
Highly configurable
Open source
Bypasses firewalls
Cons:
Requires third-party software
Read More: Best Black Friday VPN Deals | About Virtual Private Networks | Reasons you Need VPN in Nigeria | Why you should use VPN on Firestick
L2TP/IPSec – Layer 2 Tunneling Protocol
A better version of the outdated PPTP protocol, L2TP is usually implemented over Internet Protocol Security (IPSec) for encryption. It's fairly easy to configure and relies on fixed ports, making it harder to bypass firewalls with and easier to get blocked.
IPSec encryption is generally considered secure, though there are speculations that the standard has been deliberately weakened by the NSA. Regardless, the two-step process of this VPN protocol makes it a slower option than OpenVPN.
To sum it up: L2TP is theoretically secure and can't get past restrictive firewalls. So, you're better of sticking with OpenVPN, but if that's not an available option, use this instead of PPTP.
Pros:
Wide support
Easy to configure
Better security than PPTP
Cons:
Prone to be blocked by firewalls
SSTP – Secure Socket Tunneling Protocol
SSTP offers most of the benefits of OpenVPN, but only on Windows. Developed and owned by Microsoft, it's very secure, natively supports Windows-based operating systems, and can get around most firewalls.
While SSTP can be configured to use AES encryption, it worth noting that isn't available on most other platforms, and unlike OpenVPN, is a proprietary protocol which means it can't be audited independently.
To sum it up: SSTP works best on Windows. Either way, it's still a better option than PPTP. And since it can be set to use AES encryption, it's arguably more reliable than L2TP/IPSec.
Pros:
Native support for Windows
Very secure
Gets around most firewalls
Cons:
Not open source
Support for other platforms isn't as widespread
IKEv2 – Internet Key Exchange version 2
One of the newest VPN protocols, IKEv2 offers a highly stable connection, provides great speeds, and is very secure. It's available on most desktop and mobile operating systems and is practically the only option when it comes to Blackberry users.
However since not all implementations of IKEv2 are trustworthy, you're better off only using open source versions of the VPN protocol. Just like L2TP, it's also usually combined with IPSec to provide encryption.
To sum it up: IKEv2 is fast, offers high performance, and highly secure if AES encryption is used. If OpenVPN isn't available, you should use this option over PPTP, SSTP, and L2TP.
Pros:
Stable connection
Easy to configure
Fast speeds
Supports wide variety of encryption protocols
Cons:
Can be blocked by restrictive firewalls
Platform support is limited
Read More: Picking VPN Based on Location | Protecting Consumer Data | VPN to Use in Nigeria | Best VPN for Amazon Echo
Wrapping Things Up
OpenVPN seems to stand above the rest when it comes to the best VPN protocol. However, if you're using Windows and want to go for another protocol, SSTP is your guy. If you only have PPTP and L2TP/IPSec available, opt for the latter as it's more secure. Furthermore, IKEv2 is a good alternative if OpenVPN isn't available.
Related Topics
Paschal Okafor
is
NaijaTechGuide Team Lead
. The article
Which is the Best VPN Protocol?
was written by . The article was last modified:
September 25th, 2021