There's no denying that obsession with WordPress is nowhere near decline. The content management system (CMS) powers 35% of the internet. However, we rarely question the alternatives that run the rest of the world wide web. This introduces Wix into the picture.
Wix is a website building tool that allows users to create and design websites in their backyard. There is no technical expertise required to curate a website via Wix. The only confusion surrounding it, however, is the question of how suitable Wix is for Search Engine Optimization (SEO).
The answer to this is clear and straightforward: Wix does not affect a user's ranking. Google confirms this as it reveals that the DIY website builder offers incredible tools that ante up a webpage's ranking on the search engine.
Let's dive into more details and things to consider when it comes to Wix SEO:
Is Wix SEO-Friendly?
Picking on the discussion above, there is no doubt that Wix is SEO-friendly. Google explains that it doesn't differentiate between different content management platforms when it comes to ranking one web app over the other.
The recipe for promoting greater search engine visibility is same for Wix website holders as for others. It is based on fresh, high-quality content with a sprinkle of backlinks and an excellent user experience.
Tools for Boosting your SEO Game
As a Wix user, an essential factor to consider after learning that it supports SEO is the 'how-to' part. In other words, it is significant to consider how you can improve your site's search engine visibility.
To this end, the website developer offers several SEO tools. These are highly effective as 82% of the users say that they note improvements in their Google ranking by employing them. On top of that, ⅔ or 67% of the Wiz users hold a position on the first search engine results page.
In this regard, Wix SEO Wiz is an excellent tool. It garnered a lot of appreciation at the Google I/O 2018 developers conference as well. Developer Advocate at Google, Mariya Moeva, pointed out Wiz's efficacy.
Moeva said, "For the Wix users, this is a pretty cool experience because they can see their page in the Search results immediately after they have created it. There is no waiting, there is no wondering, 'Am I on Search or not?' Within seconds, they're on Google."
Local SEO
Another crucial factor to think about is local SEO. This is, especially, essential if you are a local business owner and want to attract increased target audience to your store. 46% of all the searches conducted on the search engine giant, Google, ask for local information.
- Advertisement -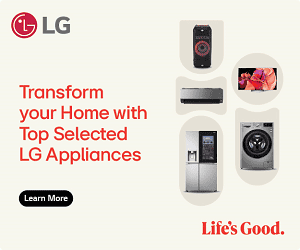 This gives you a golden opportunity of driving more audience to your business. You can take some DIY steps in this regard. For instance, fill out the Google My Business form and insert all the details. This will assist you by presenting a map that pinpoints your business's location.
Moreover, you can use the Wix Site Booster app. It will hunt down the best local directors for you to sign up. Alternatively, you can work with an SEO agency for boosting your SEO on the whole. Check out the Wix SEO Packages from different companies and hire the one that suits you the best.
Verify your Wix website and use Google Analytics
How can search engines index your site if they don't know that your site exists? As a solution, don't forget to verify your site with Bing and Google. That said, you can use Google Analytics for improving SEO. It is critical to consider the use of this tool to learn about your site's performance.
Google Analytics gives you analytical takeaways such as bounce rates, the time that people spend on your website, the demographics of these people, and page visits per session. Once you know these metrics, you can work on your Wix SEO accordingly.
Page Load Speed and Image Optimization
When it comes to SEO, image optimization and page load speed are important matters. Typically, we go by the mantra that reads, "Speed thrills but kills". However, in the fast-paced world of the Internet, you need to tweak this motto a bit, to "speed thrills but doesn't kill".
Stick by this motto to ensure that your Wix-powered website does not slow down. About 40% people abandon a webpage that doesn't load within three seconds. Nearly, half of the people think that two seconds is the most that they can give to a page to load.
A case in point is Amazon. A delay in one second of page load speed can cost the e-commerce giant $1.6 billion in sales. The sad part is that up to 79% of the customers who don't enjoy the website's performance don't buy from the e-store again.
Image optimization is an excellent way to prevent your webpage from loading slowly. In the case of Wix though, here is where the catch is: It does not allow site users to optimize images. Hence, it is critical to consider this factor because both image optimization and page load timing are paramount for enhancing user experience.
Use a third party source for image optimization to solve this issue. You can use free tools for improving the image quality. An example is TinyPNG. Or, if you've access to Photoshop and know how to use it, then you are good to go.
Conclusion
Wix is a competitive and user-friendly platform for designing beautiful websites. The looks and ease don't come at the cost of SEO. In fact, it is possible for Wix users to rank high on Google. It takes merely seconds to index your page on the search engine.
About the Author: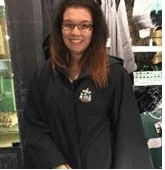 Alma Causey is a Freelance writer by day and sports fan by night. She writes about tech education and health related issues. Live simply, give generously, watch football and a technology lover.
Related Topics
Paschal Okafor
is
NaijaTechGuide Team Lead
. The article
Wix SEO – What are the Things to Consider
was written by . The article was last modified:
August 12th, 2020