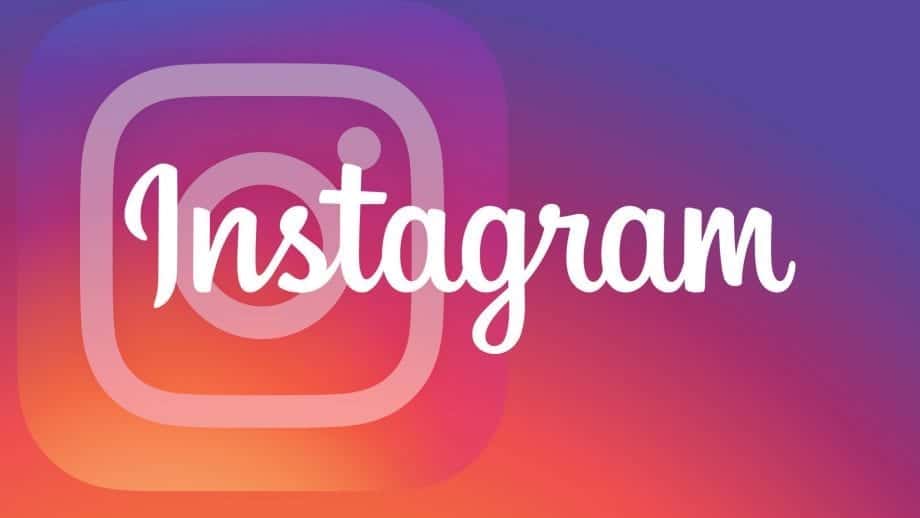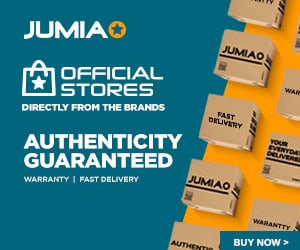 So are you on Instagram? (Was that even a question! :P) Do you upload pictures or videos? (What else am I supposed to do on Instagram?) Okay, let me check a few of your captions.. (*cries silently*)
A lot of us are similar: we upload pictures but are completely blank when it comes to writing captions that can sweep your Instagram followers right from the floor.
In this article, I will help you with certain tips that will help you make your caption game bang on! Similar to this, https://gramblast.com has covered many more guides and techniques to help you make the most of Instagram.
So Let's begin:
1. Develop and Maintain a Brand Voice in your Captions
Since Instagram is a visual-based platform, you might just think captions would not make a lot of difference. But it not only makes a difference, it has the power to completely alter the mindset of your brand amongst your Instagram followers.
Your followers don't expect anything serious in their playtime while they are scrolling their Instagram feeds, so developing a specific tone for your brand must be a great way to sell your products and if you are an individual make sure you give your audience variety.
It can be funny, sarcastic, casual or even formal and don't forget to add that emotional touch. It will keep your followers, engaged.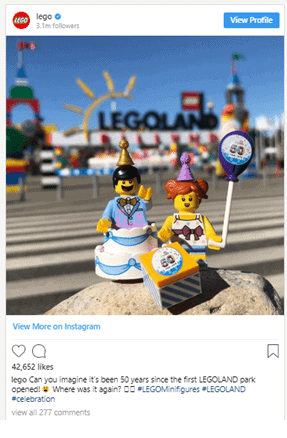 For example, lego does a great job mixing both humor and whimsy to curate their captions!
2. Directly Write the Purpose:
Sometimes, including a direct call to action can also create a lot of engagement. Like blatantly asking them to try your product or buy them is not a bad idea at all.
Also, you can call out for your Instagram followers to tag your target audience in a fun way. For instance, in a bridal post of a wedding management company, one can just say, 'Tag a bride-to-be' or likewise. (something similar is also given in the attached picture.)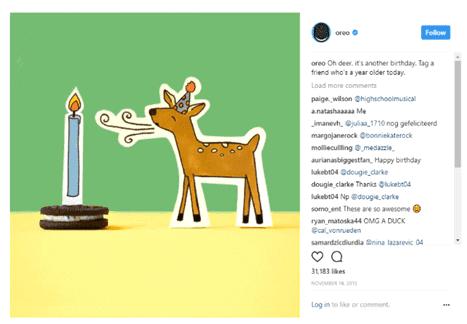 You might also end your captions with a question and your loyal followers might just drop their answers on the comment section. In this way, it will not only boost engagement but will also establish a communication channel with your audience.
3. Take care of the Length.
You see a page long caption, and on the other side, you see a one-liner? Which one are you most likely to read – 90% are going to say one-liners because no one in this generation has enough patience or time to go through the entire page unless it can generate something fruitful for them.
However this doesn't mean you might not write long captions, it means that if you think of writing long ones, make sure it is worthy of your audience time.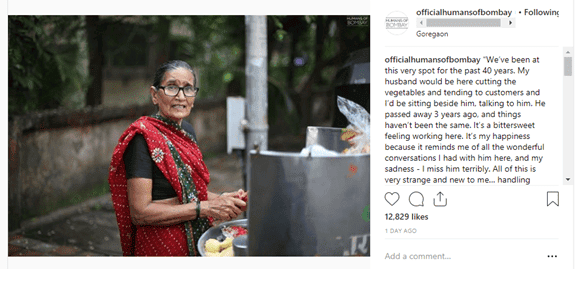 Some feeds like Official humans of Bombay narrate stories of humans who lived extraordinary lives, so their captions are expected to be long and detailed so that it doesn't dilute the emotions.
4. Utilize Hashtags wisely:
A study revealed that Posts that contain hashtags generate 12.6% more engagement than those without. So now you know what you have to do.
Hashtags can give your posts a direction and show it to the right people, so use relevant hashtags and some popular ones too. Search for the top trending hashtags and try and incorporate at least one of the top 5. For example like4like is one of the most widely used hashtag. (and probably can be included in every post!).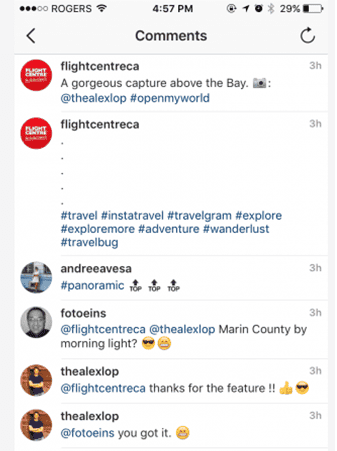 A quick tip: Don't add hashtags in your captions. Instead, add them in the comment section. In this way, once there are a lot of comments people won't see the hashtags unless they check all the comments.
5. Create Drafts, Edit, Rewrite and then Post.
You invest so much of your time to get that perfect pictures, then why hurry with that caption which will give a whole different edge to your picture?
So take your time, look at different similar pictures that have reached a comparatively higher number of people, draft a caption do the editing if necessary and then finally upload it.
Some points to keep in mind:
Keep the important words in the first half of your captions so that even if people don't read the whole of it, your message is still delivered.
Omit words that are unnecessary and keep it as concise as possible.
Take reviews from someone else about your captions. Sometimes, others' inputs can work greatly on your favour.
Use emojis, don't overstuff it. But a decent use of appropriate emojis makes it a bit more user-engaging.
You can also try on using quotes, but don't forget to give the credits to whoever it belongs.
6. Drive Traffic:
This is for all the enterprises who also have an e-commerce store. Since your ultimate goal is for more and more sales from your followers, you have to first get them to your website.
In order to do so, you can mention the link to your store in your Instagram bio (the only place where Instagram permits to add a link). And then also keep reminding your Instagram followers on your posts about the 'link in the bio' and how they can get the featured products from there.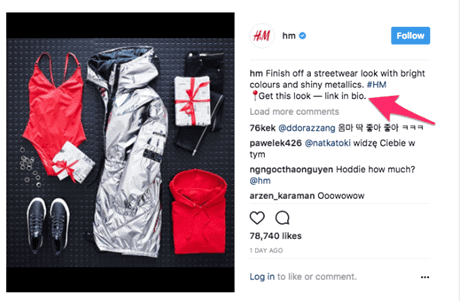 You can also create a separate URL with a tracking code, to keep a count on the Instagram generated leads.
7. Give Credits:
If your post has a little contribution of anyone you know of in your Instagram contact list, then don't forget to give them shout out by typing @enterusername.
In this manner, you will encourage your followers to check out their profiles and also force some of the contributors' followers to check yours. It's basically the concept of thriving with each other.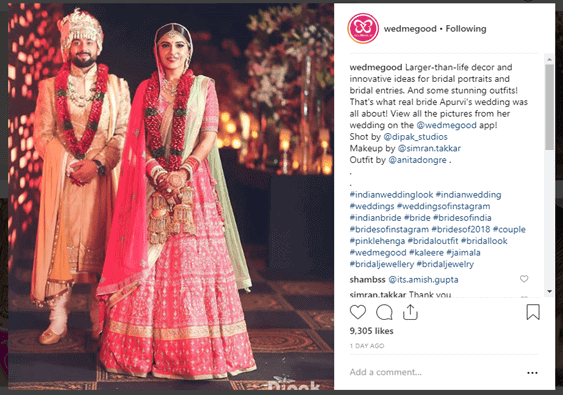 This screenshot will explain things better, look at all the credits they have given on their caption. Right from the photographer to the designer, they did not forget anyone who has contributed to this image.
When you write better captions, not only your user engagement is better, the count of your loyal followers increase too. But, somehow you want to boost up your profile with followers, the source website provides various services like providing genuine followers, likes or views at very user-friendly rates. Reach them for better understanding.
However, until then keep posting with some kick-ass captions!
Related Topics
Paschal Okafor
is
NaijaTechGuide Team Lead
. The article
Guide on How to Write Instagram Captions for Better User-Engagement
was written by . The article was last modified:
October 20th, 2018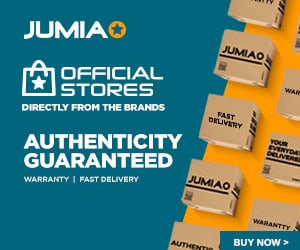 NaijaTechGuide may receive financial compensation for products/services purchased through affiliate links on this site. See
full Affiliate Disclosure Here