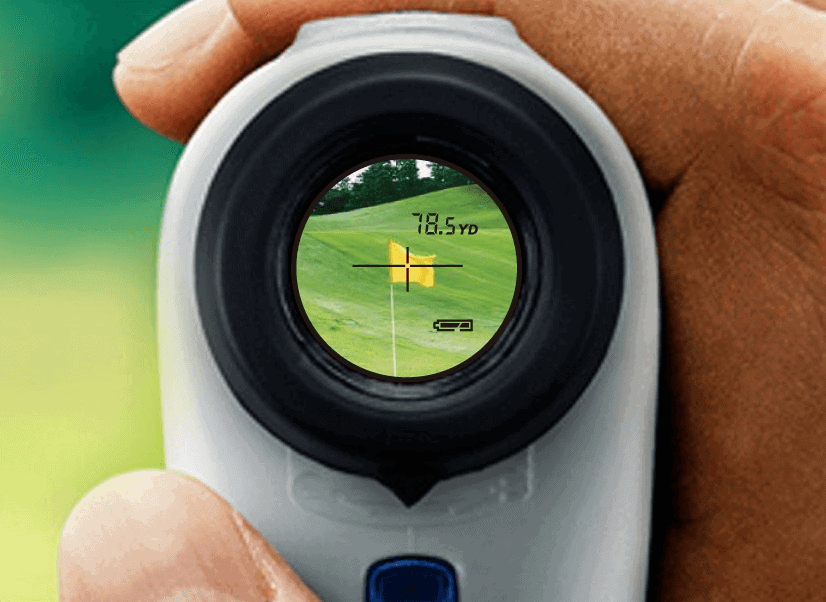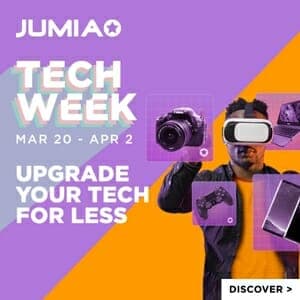 Rangefinders have quite a number of applications but they are becoming increasingly popular in golfing and golf-related activities. In golf, you are expected to hit the golf ball (or British) into a hole from a set distance.
Knowing how far the ball is from the hole or flag lets you hit your target more easily. This is where rangefinders come in.
Golf rangefinders basically have one job: tell you how far/close you are from/to the pin, pole or flag. By providing you with the estimated yardages, a rangefinder helps you to get a much clearer idea of how hard to swing your club to hit the target.
Be you a professional golfer or an amateur, golf rangefinders are a must-have as they can help improve your game.
Generally, these golf rangefinders are super easy to use. You'd simply point the device towards the direction of the flag/pin on the golf course and press a button to get the yardage between you and the target.
Aside from telling you the distance, some golf rangefinders can also measure some other parameters like windiness, gauge slope, club data, hazard yardage, etc.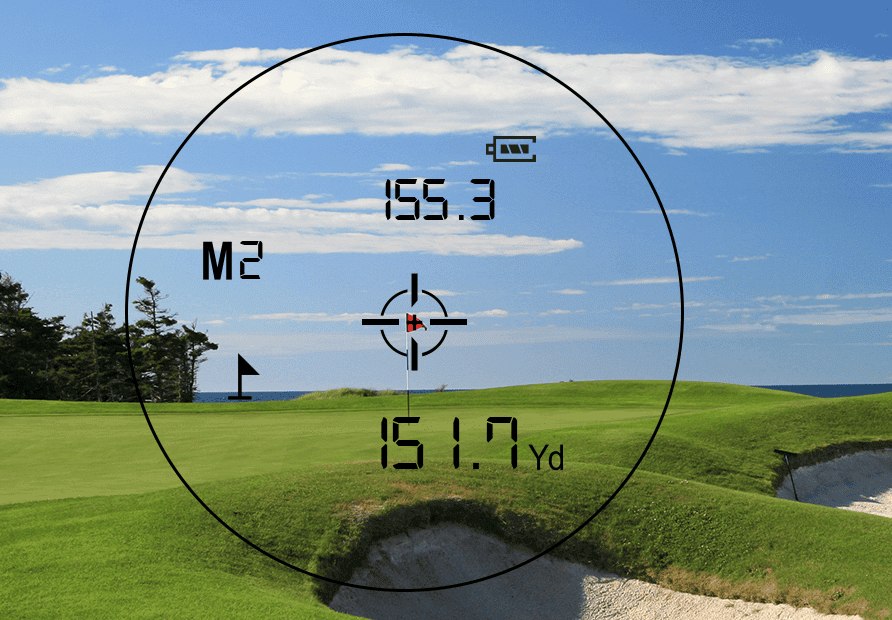 Due to these, buying a golf rangefinder can get pretty confusing as there are different types of with varying features, capabilities, accuracy, durability, pricing, and more.
It doesn't have to be, though. We took it upon ourselves to make research and find you some of the best golf rangefinder out there so you don't have to go through the stress.
If you are a golf newbie that always get confused as to what club to hit during a game (because you aren't certain of how far you're standing from the pin), or you are a professional golfer looking to purchase top-quality golf rangefinder that will serve its purpose, you should choose from any of the products listed below.
Best Golf Rangefinder to Buy in 2022
1. Bushnell Tour V4 Shift (Slope) Golf Laser Rangefinder
If you are in search of a golf rangefinder that lets you 'feel' the precise distance between the pin and the golf ball, you should check out the Tour V4 Shift by Bushnell.
The device comes with a unique Slope-switch which allows users to quickly switch the slope feature on and off.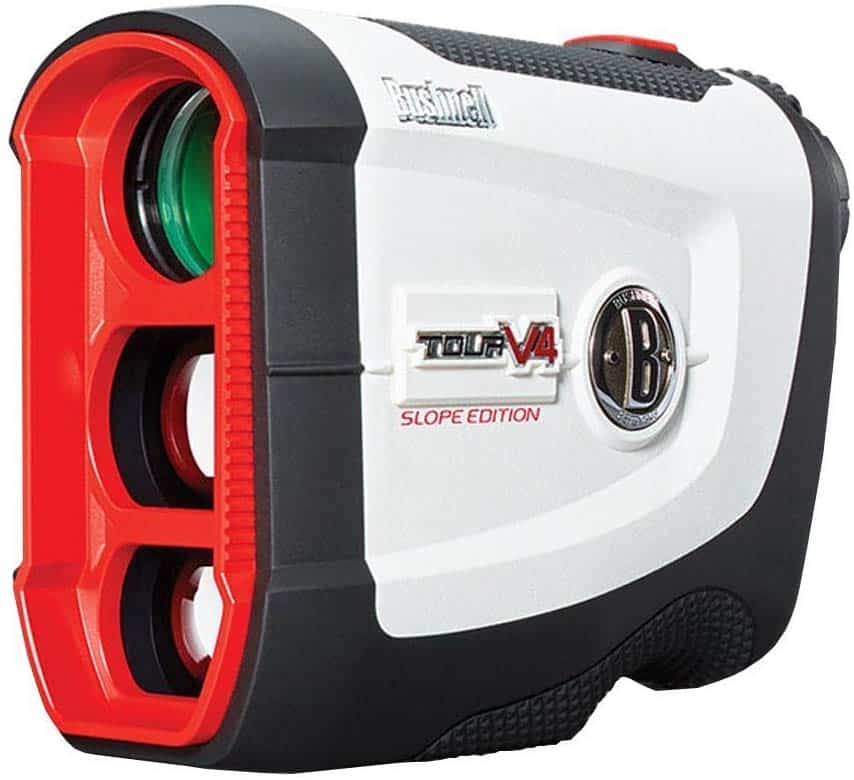 Another highlight feature of this rangefinder is its PinSeeker feature. Powered by the JOLT technology, what the PinSeeker does is to vibrate the rangefinder shortly after locking the laser onto the flag/target.
This vibration signals the user that the distance has been calculated, eliminating whatever doubt they might be having.
The Bushnell Tour V4 Shift (Slope) laser golf rangefinder costs between $300 – $350. Users have highly commended the vibration of the JOLT technology, its slope yardage indication, as well as its ease of usage.

Purchasing the Tour V4 Shift comes with extra perks like free access to the Bushnell Golf app with hole layouts and flyovers of more than 36,000 courses in 30 countries. For details, reviews, and latest prices on Amazon, Click Here.
2. Callaway 300 Pro Golf Laser Rangefinder
The Callaway 300 Pro is another golf rangefinder that's worth buying in 2022, either for use eisure or professional use. It is cheaper than the above-mentioned Bushnell Tour V4 Shift and offers similar (and some better) features.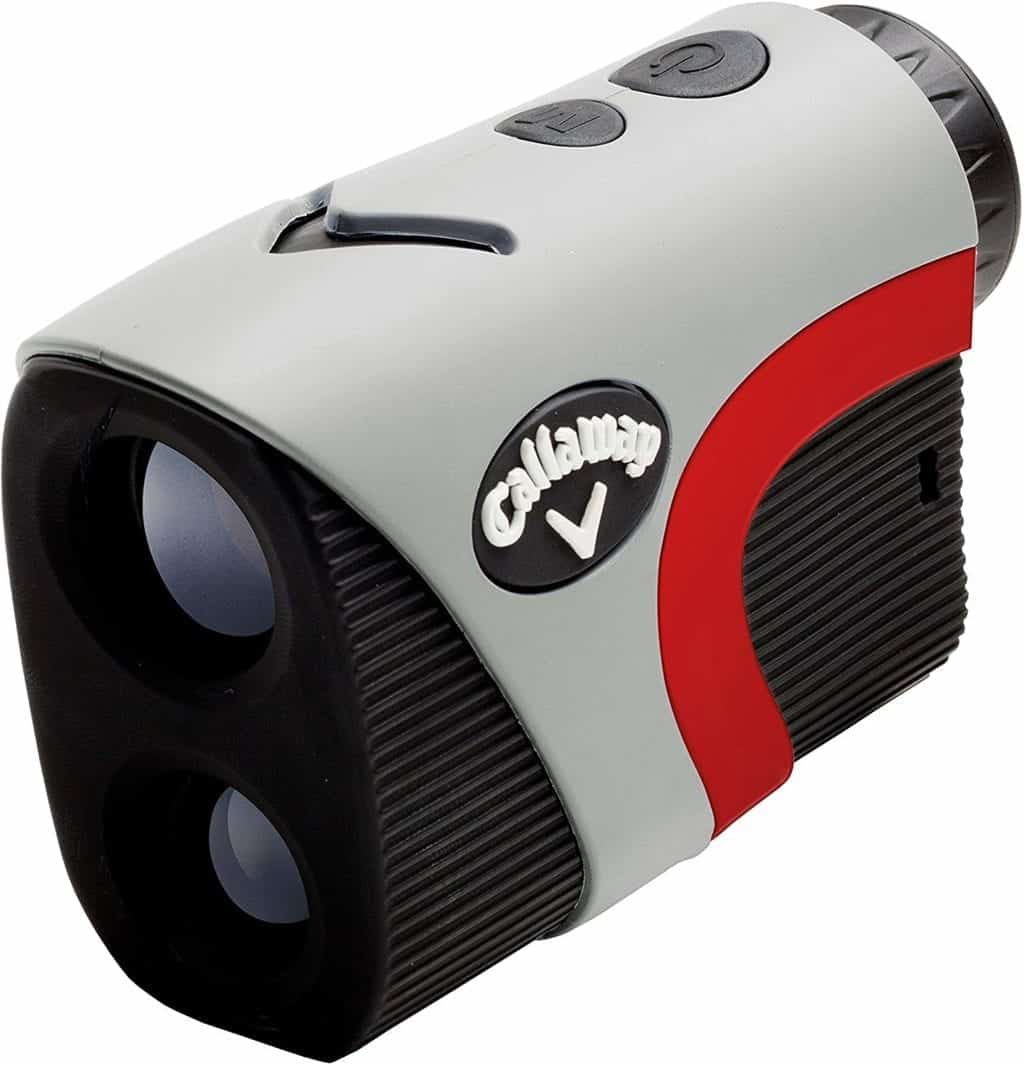 The devices comes with 6x magnification which can be used to accurately measure up to 1000 yards. Unlike the vibration of the JOLT technology, the Callaway 300 Pro sports a unique feature called the "BIRDIE" that produces chirp-like sound to confirm that the distance from your position to the target has been acquired and locked in.
The Callaway 300 Pro is also uniquely designed and enclosed in a sleek, soft case that allows for a firm grip during usage.
Talking about usage, the device can be used outdoors under a weather condition as it is water and fog-proof. This is one of the best golf rangefinder around.
It is powered by standard 3V batteries which can be easily replaced. The slope technology that powers the Callaway 300 Pro golf rangefinder is also impressive as it efficiently calculates and measures both incline and decline angles.

The Callaway 300 Pro costs $199.99. With the features it comes with, is good for its price. For details, reviews, and latest prices on Amazon, Click Here.
3. Bushnell Tour V4 JOLT Golf Laser Rangefinder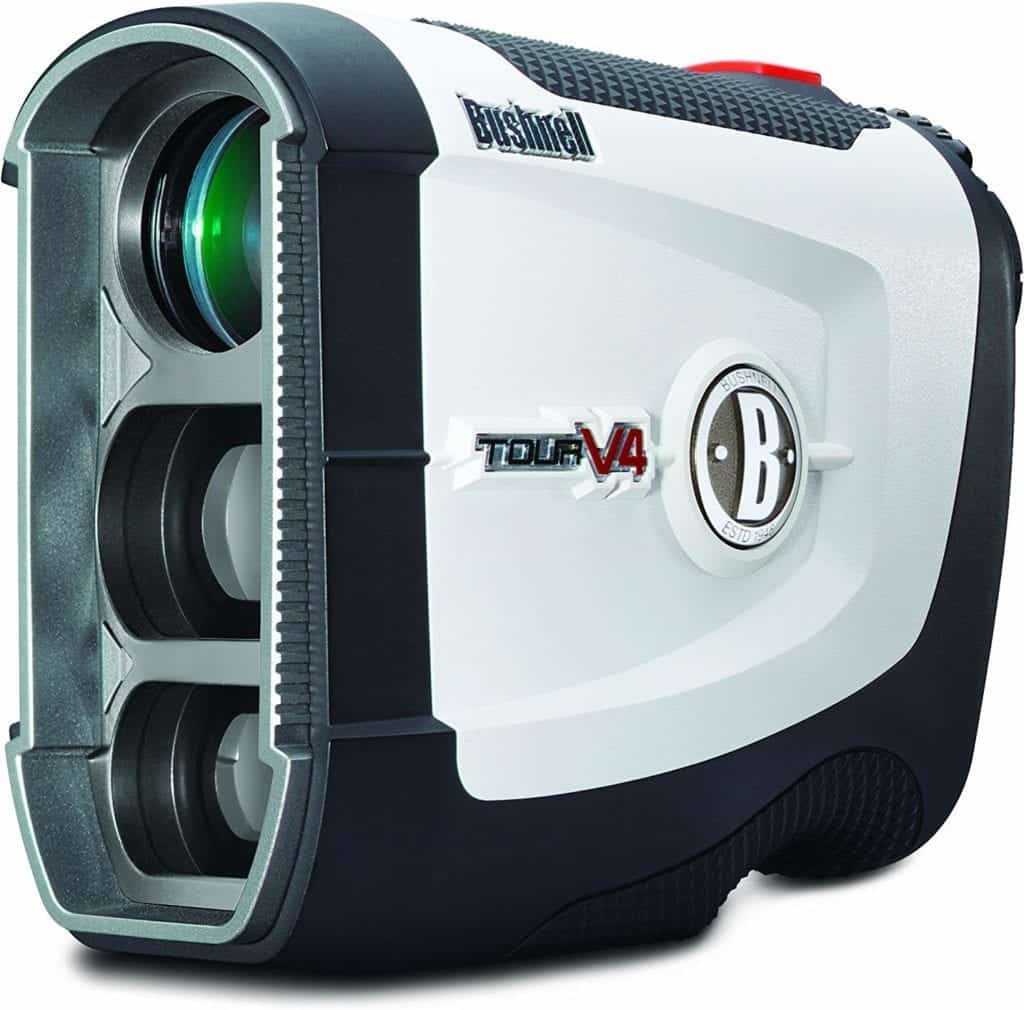 This is another golf rangefinder from Bushnell that's worth checking out. If the Tour V4 Shift is out of your budget, this (Tour V4 JOLT) is a much cheaper alternative with similar specifications and features.
It also comes with the PinSeeker feature and supports 5x magnification with clear display of target via the LCD screen.
Users have commended that the 'Fast focus' feature of the Bushnell Tour V4 JOLT is indeed super quick to lock on flags/targets and very easy to use, even with shaky hands.
The device is able to provide coverage for up to 1,000 yards but provides yardages for flags that are at a maximum distance of 400 yards.

The device is powered by Lithium batteries which are included in the box when you buy the device newly. A carrying case also ships with the device and there's a 2-year warranty upon purchase.
The Bushnell Tour V4 JOLT will set you back by $250 and like other Tour V4 golf rangefinder models from the manufacturer, you'll get access to the Bushnell Golf App as well as layouts to over 36,000 golf courses in 30 countries.
Get hole layouts and flyovers of 36,000+ courses in 30 countries. For details, reviews, and latest prices on Amazon, Click Here.
4. TecTecTec VPRO500 Golf Rangefinder
TecTecTec is a France-based company renowned for the manufacturing of top-quality optical products. The VPRO500 is one of the best gold range finders from the company and also one of the best you can get out there.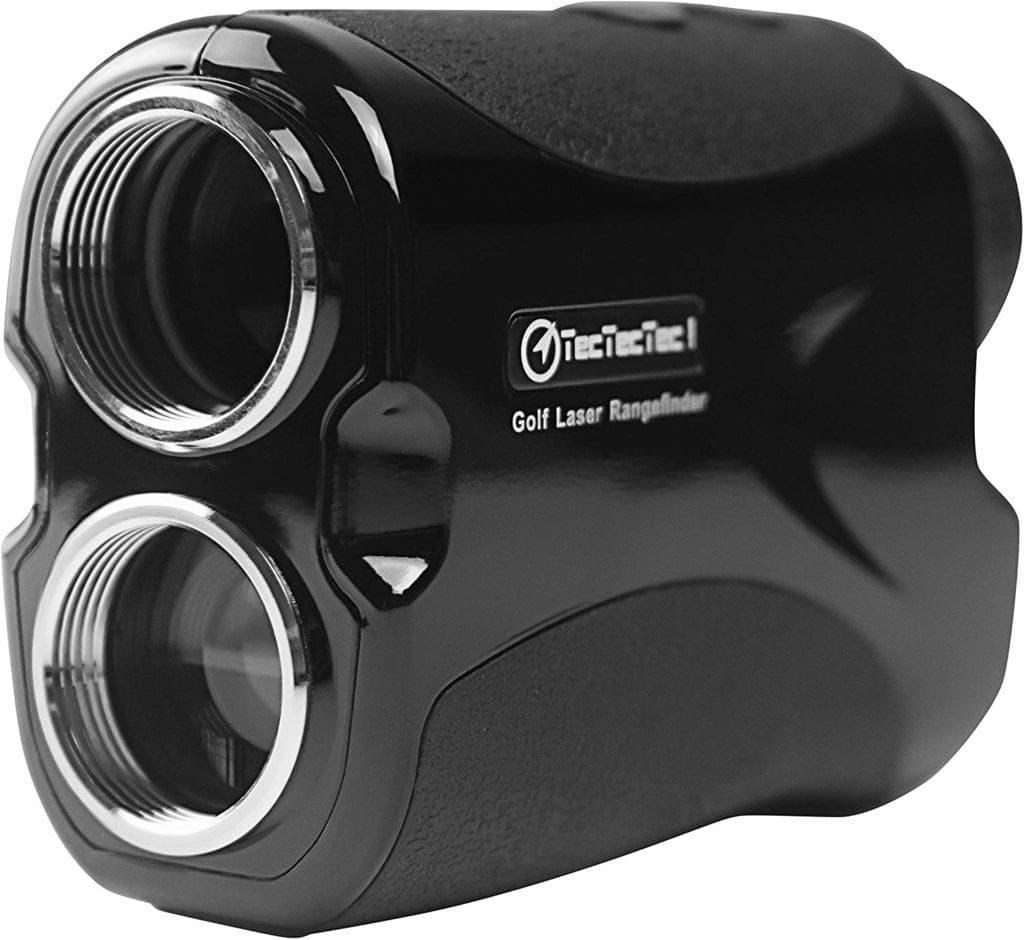 The TecTecTec VPRO500 features an advanced Pinsensor that perfectly measures and lock your overlapping distance from the location of the pin/flag in two units — yard and meter.
The laser rangefinder of the product can measure up to 540 yards at a stretch when in 'continuous scanning mode'. The lens display of this rangefinder also provides crystal clear reading of measurement for easy view during usage.
When you look through the lens, you'd see the device's battery status, distance measured, as well as some other measurements.

Talking about aesthetics, the TecTecTec VPRO500 is one of the best out there. Embodied in lightweight and durable plastic material, the device can be carried around easily and is also resistant to water and dust.
For $149.99 only, the VPRO500 comes out-of-the-box with a pouch, batteries, a microfiber cleaning cloth, wrist strap, and a user's manual. For details, reviews, and latest prices on Amazon, Click Here.
5. Precision Pro NX7 Pro Slope Golf Rangefinder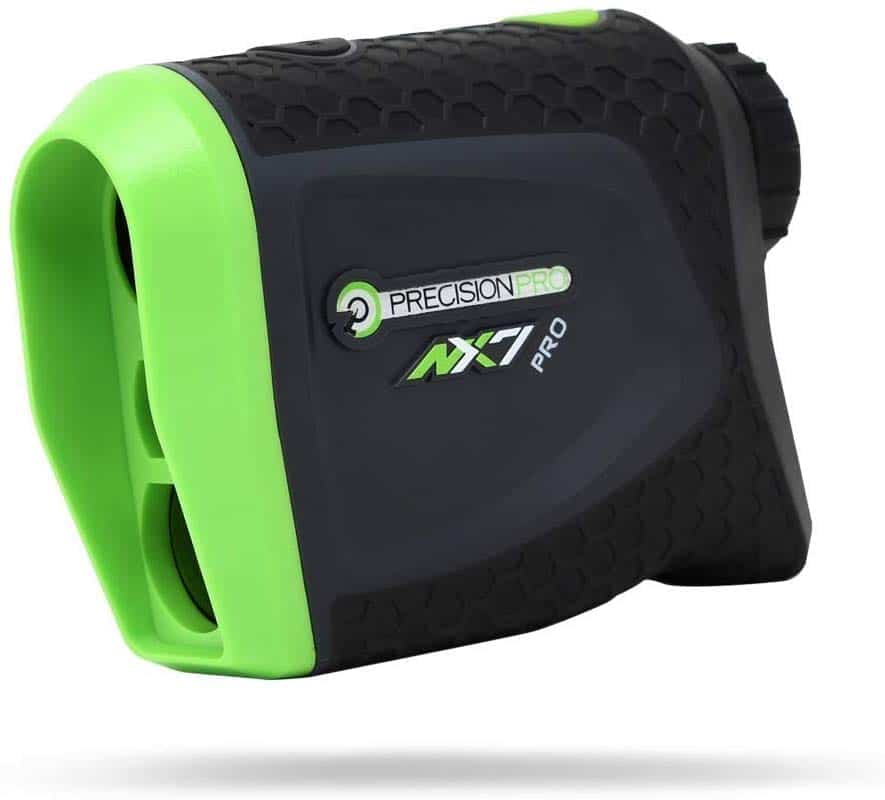 The Precision Pro NX7 Pro comes with top-of-the-line features like an adaptative feature that provides accurate measurement of flat or slopy courses up to a 400-yard capacity.
The lens also comes with a 6X magnification for clear and precise optics when taking measurements. Users with shaky hands have also commended the device for having stable and crystal clear visuals during usage.
The features listed above, however, aren't the best part of this rangefinder though. For every purchase of this device, the company offers "Free Lifetime Battery Replacement Service".
This means that you'll never have to spend a dime on batteries for this product. Simply register your device when you purchase it and whenever your current batteries run out, put in a request for a new one and new batteries will be sent to you.

The Precision Pro NX7 Pro gold rangefinder sells for $199 only. For details, reviews, and latest prices on Amazon, Click Here.
6. Gogogo Laser Rangefinder
All the devices mentioned above are priced way above $100. If you need a gold rangefinder that's affordable (below $100) and gets the job done just all as pricier products, you should check out this one from Gogogo.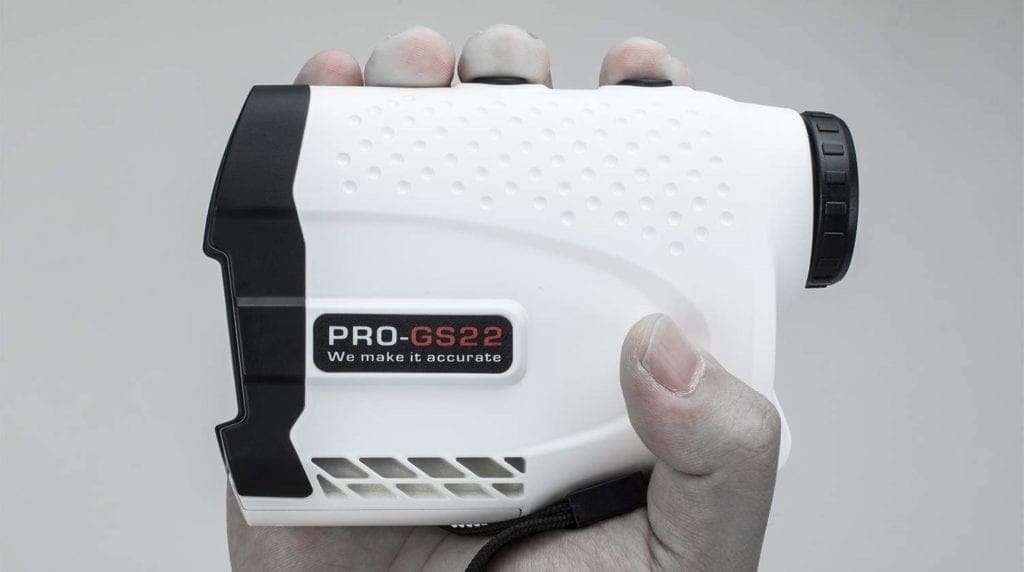 The device is aesthetically appealing and super lightweight which makes it comfortable to use and carry around. The Gogogo boasts of a 650 yards maximum range capacity, flag-lock distance of 250 yards (for unfolded flag) and 150 yards (for flagpole only).
And just like the more-expensive golf rangefinders on this list, the Gogogo also notifies the user (by vibrating) when the flagpole is locked.

The lens of this device is also fully multicoated to reduce reflection and improve the transmission of light accordingly. This ultimately produces clearer and brighter images.
Looking for affordable options? This is one of the best golf rangefinder if you are on a tight budget. The Gogogo laser rangefinder costs between $80 — $90. For details, reviews, and latest prices on Amazon, Click Here.
7. PEAKPULSE Golf Laser Rangefinder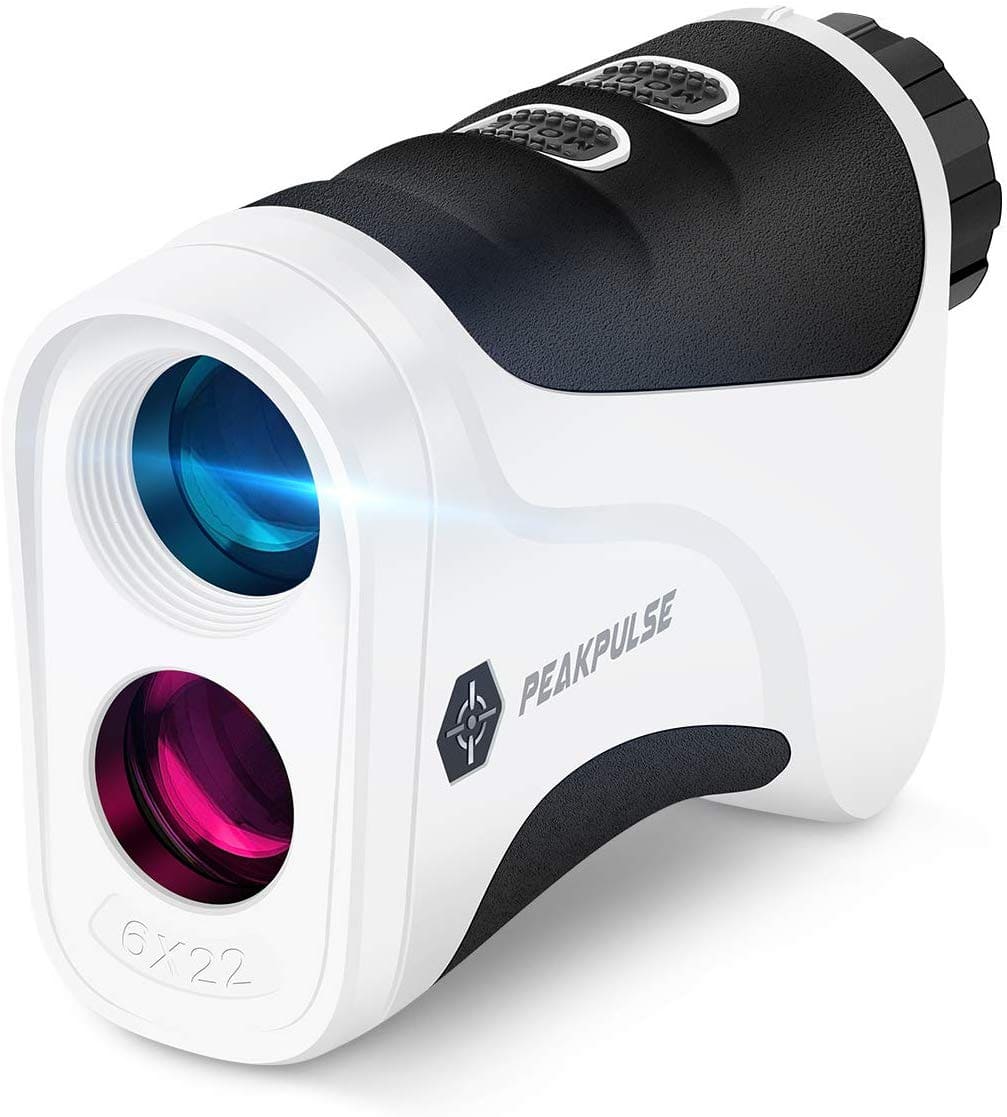 Next on the list is the laser rangefinder manufactured by PeakPulse. It comes with a Slope button which allows you easily toggle the slope function off and on.
The device locks to the pin/flag at a maximum distance of 300 yards and has a vibration feature to notify the user of flag acquisitions.
PeakPulse says there's a 'Fast Focus system' integrated into the device that allows for clear optics/visuals, even when a user has glasses on.

Another feature of the power-saving feature of the device. When inactive for more than 8 seconds, the rangefinder automatically shut down to save battery power.
The PeakPulse laser rangefinder is available in Black and White color variants and will set you back by about $89.99. For details, reviews, and latest prices on Amazon, Click Here.
8. WOSPORTS Golf Rangefinder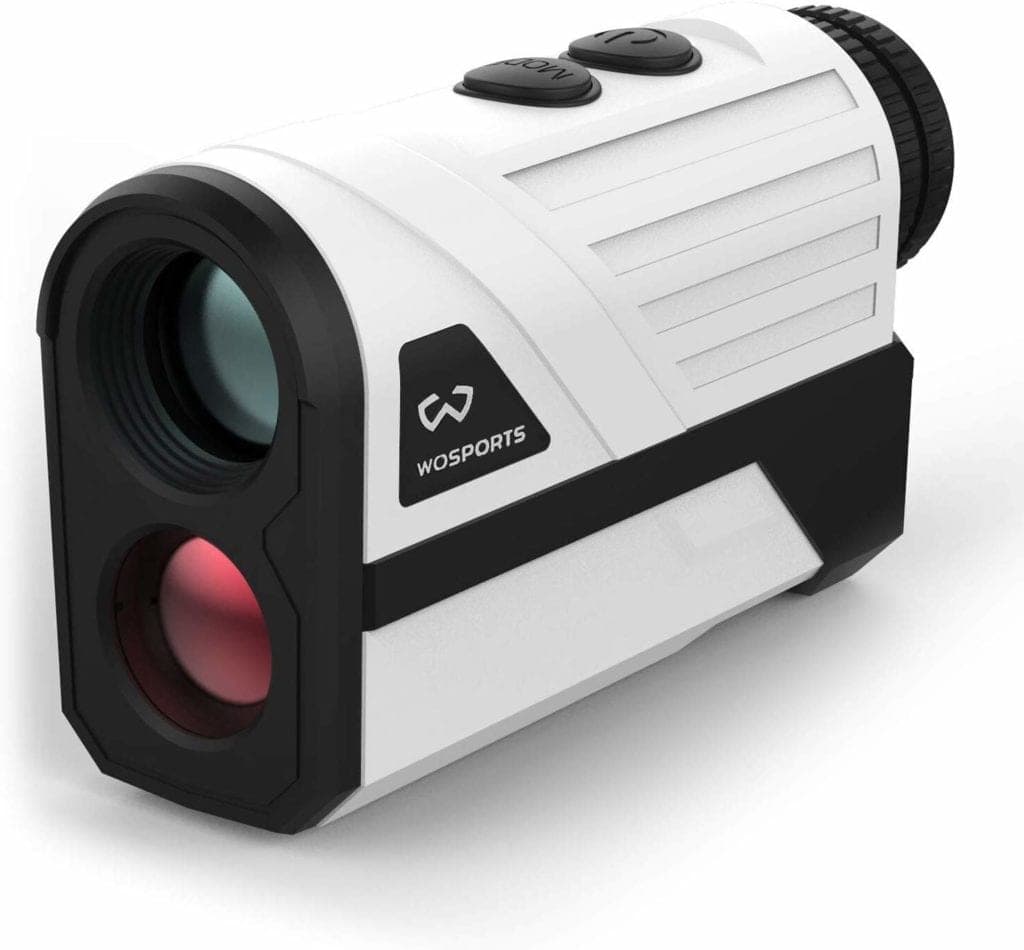 Despite being low-priced (retail price is just a little above $100), the WOSPORTS golf rangefinder is one of the best in the market.
It features a dedicated "Mode" button which lets users easily switch measurement units from meter to yards and vice versa.
The power button of the device can also be used to switch between 'Range mode' and 'Continuous scanning mode'.
Like the PeakpPeak Laser Rangefinder mentioned above, this WOSPORTS rangefinder also comes with a power-saving mode that shuts it down if idle for 10 seconds.
Other features of the device include 6x magnification, 650 yards maximum range (180 yards to flag),  improved battery cover design, flag-lock vibration, and an advanced flag acquisition technology that blues out unwanted objects/distractions while focusing on the flag.


For $100 — $110, you can purchase a unit of the WOSPORTS Golf Rangefinder with an 18-month warranty. For details, reviews, and latest prices on Amazon, Click Here.
9. Nikon Coolshot Pro Stabilized Golf Rangefinder
The Nikon Coolshot Pro is the most expensive device on this list and has everything you could ever need in a golf rangefinder. One of the highlight features is the measurement/flag-lock speed.
The Coolshot Pro uses what Nikon calls a next-gen Hyper Read to quickly display measurement result in 0.3 seconds; about the fastest measurement duration you'd find on a golf rangefinder.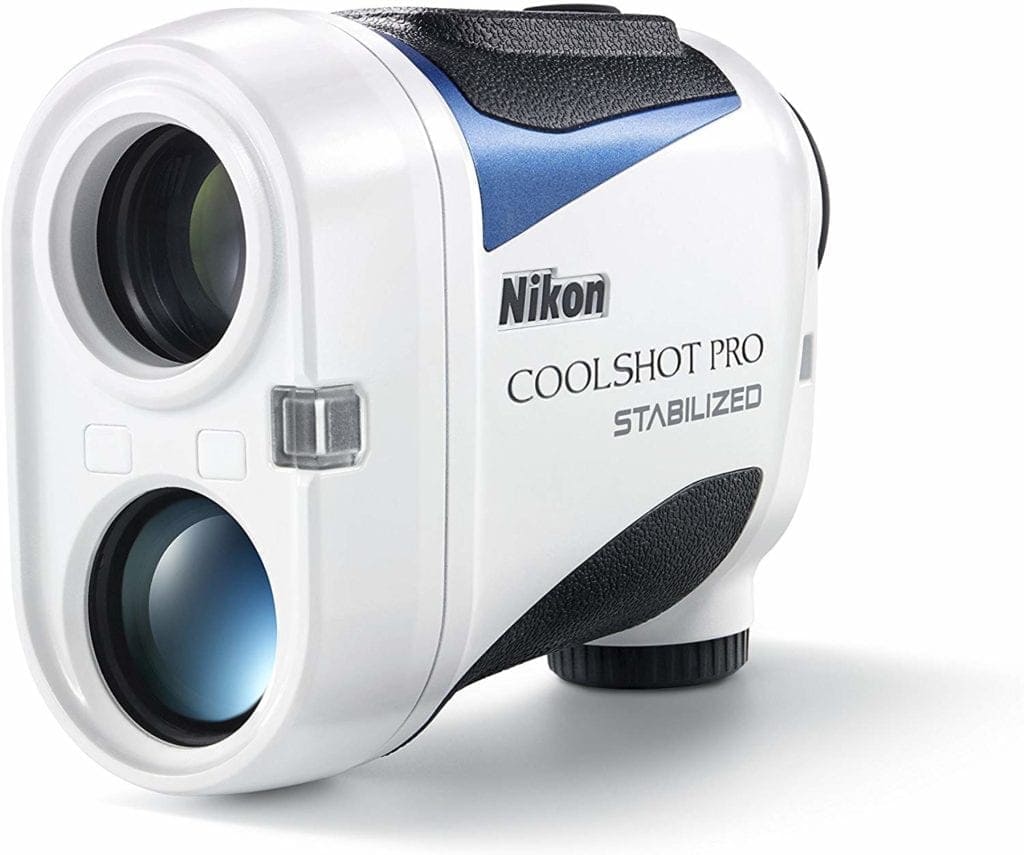 The selling point of the device, however, is the unique Nikon-exclusive stabilization technology which stabilized both the viewfinder and outbound laser to provide accurate and focused view during usage.
Users have also commended the LCD display of the device to be bright and provide clear measurements, even while using it with shaky hands.
There's an LED indicator on the exterior that helps confirm that the slope feature/mode is inactive so you can use the device in professional tournaments.
The Nikon Coolshot Pro Stabilized rangefinder is a recipient of quite a number of 'Best Golf Rangefinder' awards and retails for $300 — $450. For details, reviews, and latest prices on Amazon, Click Here.

Irrespective of what your budget is, or the features you want in a golf rangefinder, one of the products on this list would fit your needs perfectly.
These devices were carefully selected based off reviews from several users, comparison, awards received, and many other factors.
Most importantly, these devices get the job done and are the best gold rangefinders you can get out there. Whats your experience with golf rangefinders? Have you ever used any device mentioned in this list?
You can drop your comments and reviews in the comments box below.
Related Topics
Paschal Okafor
is
NaijaTechGuide Team Lead
. The article
Best Golf Rangefinder to Buy in 2022
was written by . The article was last modified:
June 30th, 2022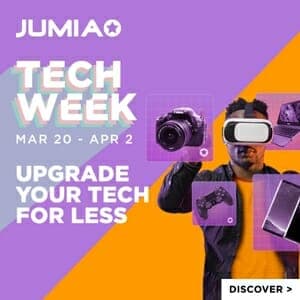 NaijaTechGuide may receive financial compensation for products/services purchased through affiliate links on this site. See
full Affiliate Disclosure Here