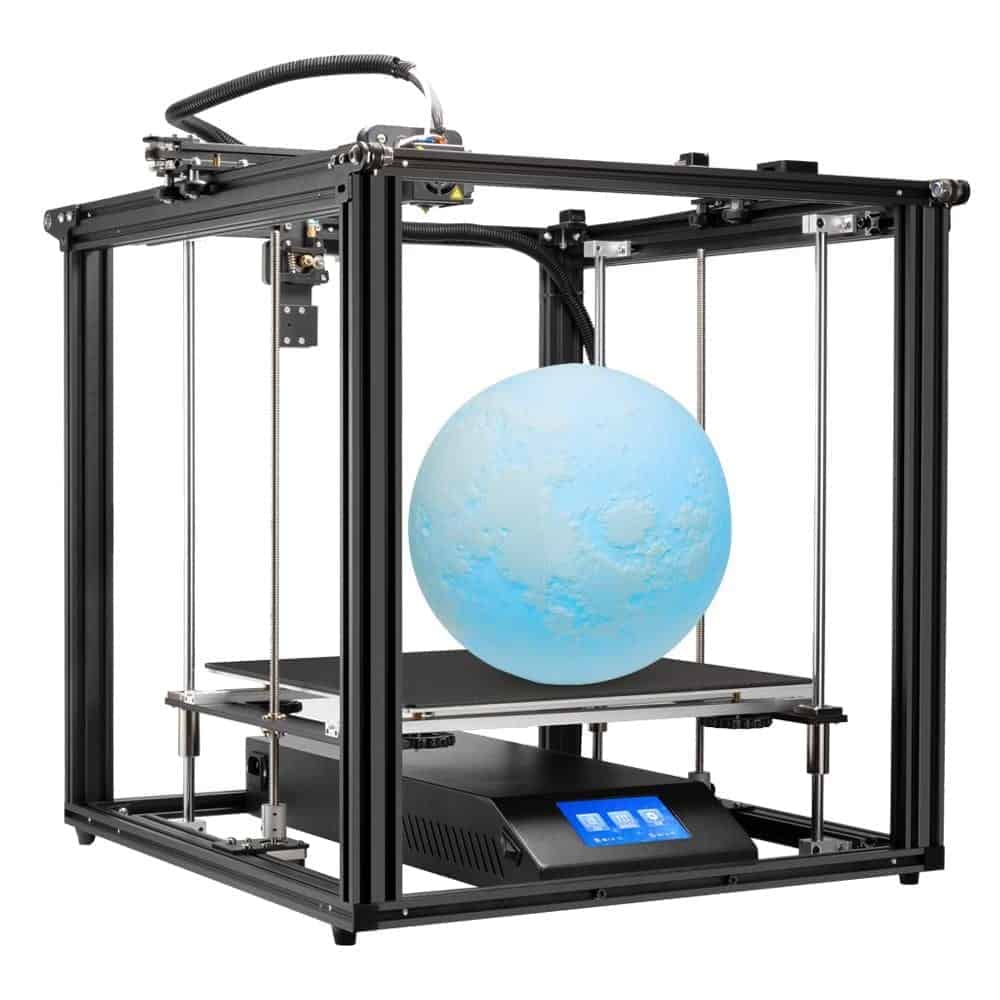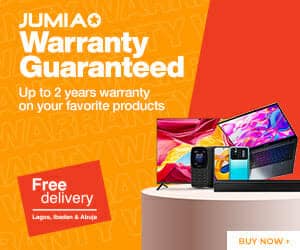 Creality Ender 5 Plus 3D Printer is an affordable desktop 3D printer with 350 x 350 x 400 mm build volume to meet your every printing requirement. It also comes with other printing features including the BL Touch Auto Leveling Sensor to make printing easy, dual Y and Z-axes, a Filament sensor and  a 4.3-inch touch screen.
Where to Buy Creality Ender 5 Plus 3D Printer
AliExpress – See Offers | Amazon US – See Offers | Banggood – See Offers
Creality Ender 5 Plus 3D Printer Key Features
FDM 3D Printer
Ultra-quiet Stepper Driver
Synchronized Dual Y – Z Axis System
4.3-inch Touch Screen Control
Large Print Size: 350 x 350 x 400 mm
100-micron print resolution
Nozzle Temperature ≤ 260℃
Hotbed Temperature ≤ 110℃
BL Touch proximity sensor
Power Failure Recovery
Filament Runout Sensor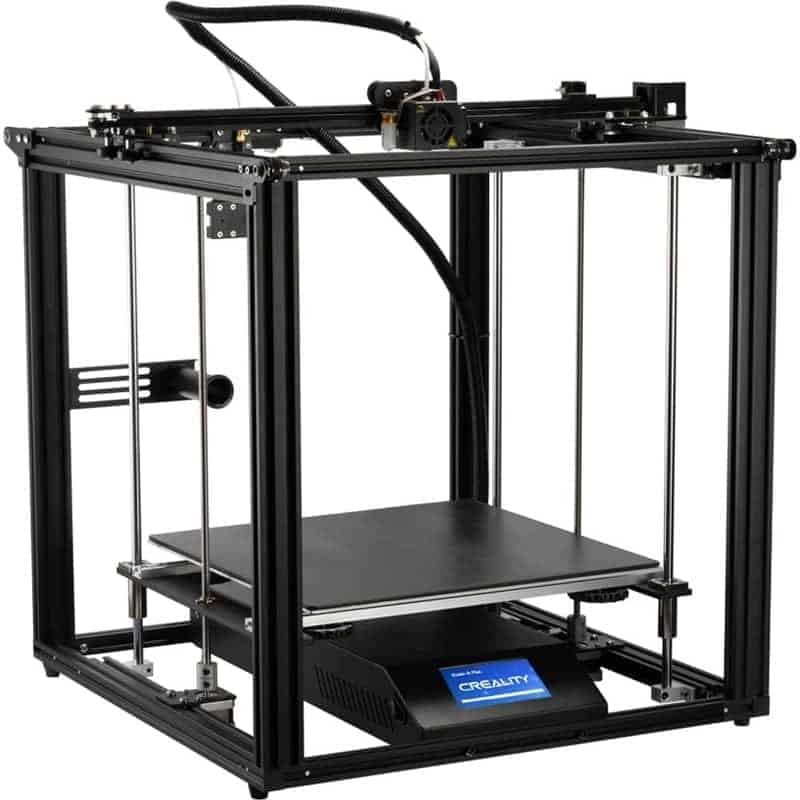 Design
The Creality Ender 5 Plus 3D Printer features an elegant built with its cubic aluminium frame offering a transparent three dimensional space for unique visual and haptic experience.
This 3D printer is quiet easy to assemble thanks to it modular DIY structuring which makes it for anybody to put together.
It comes with a self-adhesive print bed which makes printing easy. The flexible magnetic can be detached from the build plate, thus, making it easy to remove the prints.
Underneath the printer is the large nuts situated for easy leveling processes manually.
This printer comes with a metal extruded frame which provide stronger pressure enough to  push the  filament through the 3D printer's nozzle
Build and Print Volume
Creality Ender 5 Plus 3D Printer offers a large 350 x 350 x 400 mm printing volume which is an ultra large printing format, thus, more of your printing requirement for large prints. This is bigger than the 250 x 250 x 400 mm maximum printing size available on the Creality Ender 6.
This 3D printer's printing volume gives the maximum size that one object can have in order to be printed. In addition, this printer offers up to 200 mm/s max print speed which makes it one of the fastest 3D printers.
It is important to understand that the printing speed, size and positioning determines how fast an object can be printed. Hence, this printer can potentially print 3D objects no matter the size and other factors twice faster than most 3D other printers within the same price range. This is thanks to its printing volume and speed.
Printing Resolution
A print's level of detail is impacted by the 3D printer's resolution in all three dimensions. This printer is set up to print up to 100 microns and prints in a common variety of filaments including PLA, ABS, Soft Glue, Wooden, Copper Containing, Gradient and Flexible Materials
The printer is capable of producing a resolution as low as 0.2µm – up to 100 times as it is fitted with a 0.4mm nozzle.
Dual Y and Z-Axis
The Creality Ender 5 Plus 3D Printer comes with dual Y-Axis motor alongside the dual Z-Axis. The Y-axis' motor drives both belts at the same time. This results in an overall smoother movement and fewer layer shifts. The Z-axes are mounted in the middle of the bed with large 8-mm-rods stabilizing each side to offer smooth motions while keeping the stability.
Similarly, the dual Z-Axis has a threaded rods which helps ensure stability of the -X- axis during print and can, overall, reduce wear on the mechanical components.
The use of two Z-Axis stepper motors also removes uneven printing weakness since both sides of the X-Axis is supported and actively driven. Using two stepper motors also reduces the amount of 'lift' force required for each side of the X-Axis rail.
Above all, this printer has an ultra-quiet stepper driver which makes it usable at home or work without any loud noise.
Filament Runout / Power Failure Detector
Creality Ender 5 Plus 3D Printer comes with a built in filament run out detector. This feature is designed to detect whether your filament is run out during the printing process.
Furthermore, the best thing about this sensor is that after the filament problem is resolved the printer continues from where it stopped without missing or reminding.
Similarly, this 3d printer also comes power failure recovery. Like the filament dectector and recovery sensor this feature dectect power failure and automatically resumes when power is back on.
BL Touch proximity Sensor
Creality Ender 5 Plus 3D Printer also comes with the BL Touch sensor which is an auto leveling sensor for 3D Printers that can precisely measure the tilt of Bed surface. It could work with any kinds of bed materials, such as glasses, woods, metals, and so on.
Flexible Magnetic Heatbed
The Creality Ender 5 Plus also features a flexible magnetic print bed that can be detached from the build plate, allowing prints to be removed with ease.
Been a desktop 3D printers this bed surface comes with upper magnetic build surface and lower magnetic adhesive base. Hence, you can place lower 3M adhesive surface on top of normal build plate.
Similarly, this 3D printer is powered by a 350W / 24 V power supply rapid heats to the print bed to up to 135℃.
Compare Prices
Touch Screen Control
Creality Ender 5 Plus 3D Printer features a 4.3-inch color TFT touchscreen control. The control panel is easy to operate to control the performance of the printer.
Thanks to the software pre-installed on the printer, it makes navigating through the function easy
Similarly, this 3D printer support micro SD and USB connectivity, hence, users can choose their objects from either of the peripheral through the touch screen control panel to print.
Creality Ender 5 Plus 3D Printer Price and Availability
Creality Ender 5 Plus 3D Printer price starts at around $505 depending on the store. It is available at retailers like AliExpress, Amazon, and Banggoood.
Creality Ender 5 Plus 3D Printer Specs
Here are a few specs of the Creality Ender 5 Plus 3D Printer:
General Features
Type: 3D Printer
Frame: Aluminum Ender's Cube Frame
Screen: 4.3-inch color TFT touchscreen
Print Resolution: Dual Z-Axis, Dual Y-Axis (100 microns)
Maximum Print Speed: 200 mm/s
Printing Filament: PLA, ABS, Soft Glue, Wooden, Copper Containing, Gradient and Flexible Materials
Maximum Travel Speed: –
Build Volume: 350 x 350 x 400 mm
Maximum Build Plate Temperature: 110℃
Software: cura, Repeti-Host、 Simplify 3D
Dimension: 632 x 666 x 619mm
Weight: 23.8KG
Control Board: Creality V2.2
Nozzle Tempreture: 260℃
Filament Diameter: 1.75mm
Nozzle Diameter: 0.4mm
Connectivity: USB, TF Card
Power Requirement: Input:100-240V AC;Output:DC 24V 21A;Max25A
More on Printers
Paschal Okafor
is
NaijaTechGuide Team Lead
. The article
Creality Ender 5 Plus 3D Printer Price, Review, Specs, and Best Deals
was written by . The article was last modified:
May 27th, 2022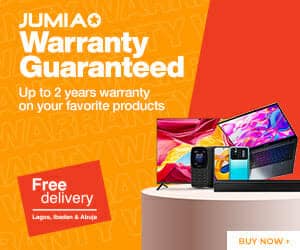 NaijaTechGuide may receive financial compensation for products/services purchased through affiliate links on this site. See
full Affiliate Disclosure Here