We all know that marketing trends are crucial to keep an eye out. But sometimes, a type of marketing content appears that's so powerful that it becomes a staple for businesses –online and. off. That's the deal with whiteboard animation videos.
On the surface, whiteboard animation seems incredibly simple. Maybe even way too simple.
It's just an animated hand drawing a linear illustration on a white canvas, right? Yes, and ironically that's what makes the style so compelling. This minimalistic approach to animated explainer videos turns any message into something easy for our brains to follow and retain -regardless of how intricate the topic.
But to make whiteboard videos that also have a positive impact on your company's brand awareness, you need to put a bit of spice on them. Often in the form of high-quality animation, a compelling storyline, and effective use of branding techniques.
So, how can you make great whiteboard videos that communicate your message loud and clear, and that also boost your branding? Let's take a look!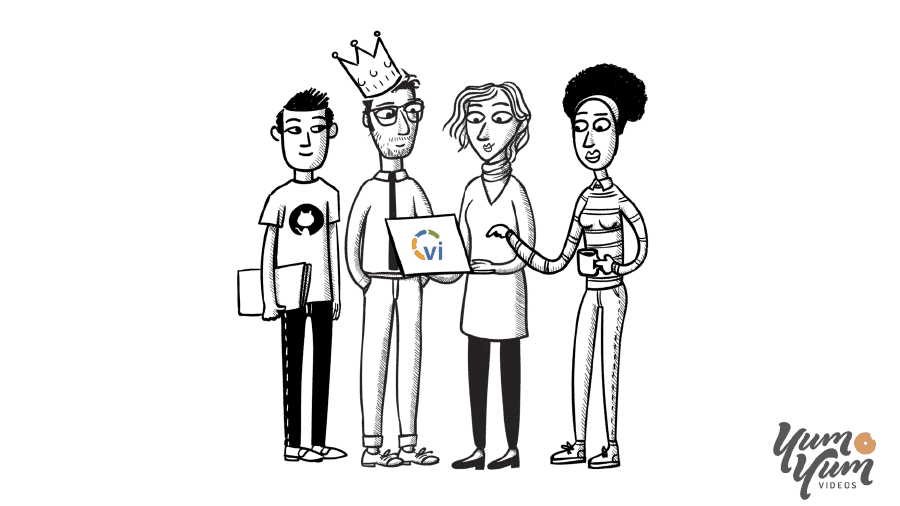 The Basics of Whiteboard Animation
For a whiteboard video to be instantly recognized as such, it must include three basics attributes. Three things that distinguish this kind of video from any other type of animation!
The drawing hand: Showing a drawing hand is one of the staples of the whiteboard style, as it provides dynamism to the piece as well as making the viewers feel much closer to content that's seemingly being drawn right before their eyes.
The white background: Using a white background is non-negotiable! The simplicity of colors and contrast in whiteboard animation helps with information retention.
Interconnected black drawings: The last main ingredient! Using separate illustrations breaks the continuity of the video, and that's why we use interconnected drawings.
An important note, though: don't misread these attributes as too simple or boring! In fact, you'll be able to personalize your whiteboard video and this is what will make it so special. But the basics ingredients are there for a reason, and are needed for this recipe to work!
Now, with the basics out of the way, let's see how you take that streamlined recipe, and go about turning it into awesome video content.
Implement Your Brand's Color Palette
So, you already know the three main ingredients for this cake. Now, let's get to the icing! You can –and should! -include some colors on your whiteboard palette, as long as you don't overdo it.
The best decision you can make on this matter is to include your brand's color palette when you want something to stand out. Imagine how powerful a particular color can be when it's used against black and white!
Choose the most important parts of your message and make them pop with a bit of color. Just be careful not to overdo it. As we mentioned earlier, the effectiveness of whiteboard animation lies in its simplicity!
Include Your Company's Logo!
Your company's logo is a big part of your brand identity, and just like with color palettes, you can use them in whiteboard animation as a subtle and tasteful way of branding your video.
Including your logo at a strategic time is essential to make an impact on your target audience's minds. It's not okay to include it just for the sake of it! Instead, let it have a stellar appearance when you're presenting your product as a solution to your target audience's pain points.
That's the way to attract your audience's attention to your company without being overly promotional. Powerful, but smoothly!
Create a Story That Resonates with Your Audience
Ask any animated video company out there, and they'll tell you that the first step to making an effective marketing video is to create a great script.
Great scripts not only have a clear and interesting message, but they also speak directly to a specific target audience. You need to adapt your tone and your language to the one that your audience understands –avoid being too technical, as it might make people click away from your video!
Remember, the story of your video needs to be about your customer, not about you. People feel engaged in a story when they can identify with the message in what way or another, so make sure you're addressing your customer's pain points, and only introducing your product as a way to help them solve their problems.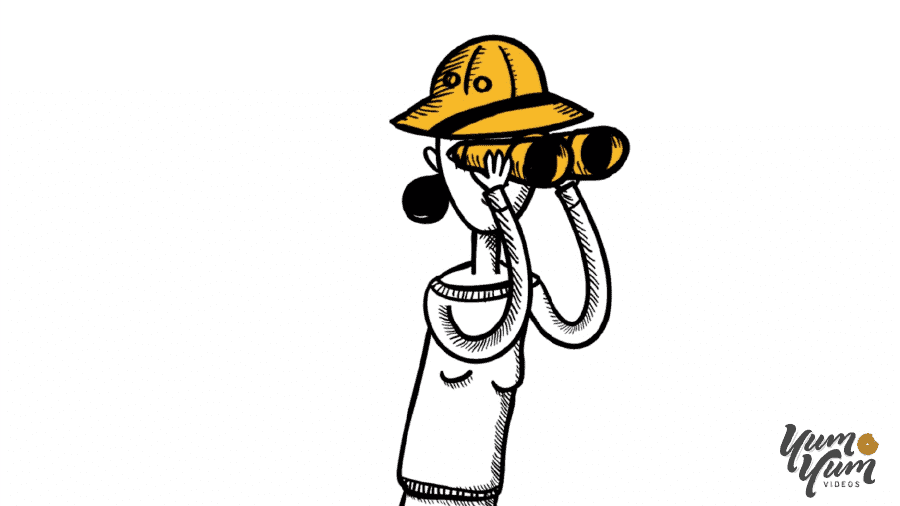 Create Characters Based on Buyer Personas
And following on that same idea, if you want your audience to identify with your message, you need to create characters they can feel identified with as well.
The characters on your video have to be representing your ideal customer, your buyer personas. Their story will reflect your clients', they will share the same pain points, and after all, they will end up benefiting from the same solution: your product!
How can you create these personas? Well, start by analyzing the demographic and psychographic information of your audience.
Demographics: age, gender, ethnic background, location, occupation, and education level are some of the indicators you can analyze.
Psychographics: what are their hobbies, their interests? What do they like and dislike? Analyze their attitudes, values, emotions, needs, and frustrations.
Just by making a bit of research, you'll be able to create the perfect main character for your whiteboard video –one that your audience can feel identified with!
Summary
As you can see, even though whiteboard animated videos might look simple, they involve a lot of thinking, planning, and strategy! Good whiteboard videos are the ones that turn any message into something engaging for the viewers, no matter how simple or complex that message might be.
The key is to create a video that's intended to a specific target audience, making it fit their special needs and interests! That's something difficult -if not impossible-to achieve with generic video templates.
Luckily, there are many animated video companies specialized in whiteboard video, so do good research and choose the one that fits better with your company's spirit!
And there you have it! Are you ready to make an engaging whiteboard video to boost your brand awareness? Good luck!
Related Topics
Paschal Okafor
is
NaijaTechGuide Team Lead
. The article
5 Pro Tips on Making Whiteboard Animation Videos That Enhance Your Branding Strategy
was written by . The article was last modified:
February 26th, 2022