Sun King, an international company that designs, distributes, installs, and finances solar energy solutions, launched its new Solar Inverter in Nigeria on 10 May, 2023. The inverter seeks to replace expensive, fossil-fuel-powered generators and end Nigerians' dependency on the unreliable grid.
The solar panels generate direct current (DC), the battery stores the electricity then the inverter converts DC to alternating current (AC) that power appliances. The Sun King Solar Inverter which generates up to 2,000 watts of electricity (an equivalent to the grid) can power everything from homes' domestic lights, refrigerators, and televisions to businesses' computers, food processing equipment, and light machinery.
The hybrid inverter can be connected to two sources of electricity: solar panels and the electrical grid, when available. It can power appliances directly or charge a zero-maintenance Lithium Iron Phosphate battery, which reduces households' energy costs and provides an uninterrupted power supply. The battery is designed to last ten years. The product's three-year warranty provides customers with peace of mind.
The solar inverters are available nationwide through Sun King's 68 Nigerian retail branches and the company's network of distribution partners. Potential customers can book an at-home energy assessment through Sun King's 8,400 field executives. From sales and installation to servicing and ongoing support, Sun King's field executives offer end-to-end customer support.
"The Solar Inverter represents an order-of-magnitude leap forward in solar generating capacity for a Sun King product. We are excited to deliver reliable, professionally installed, and serviced grid-equivalent solar power to customers who use polluting, expensive generators or depend on the unreliable grid,"
said Sun King's EasyBuy General Manager for West and Central Africa, Omoyemi Tuga.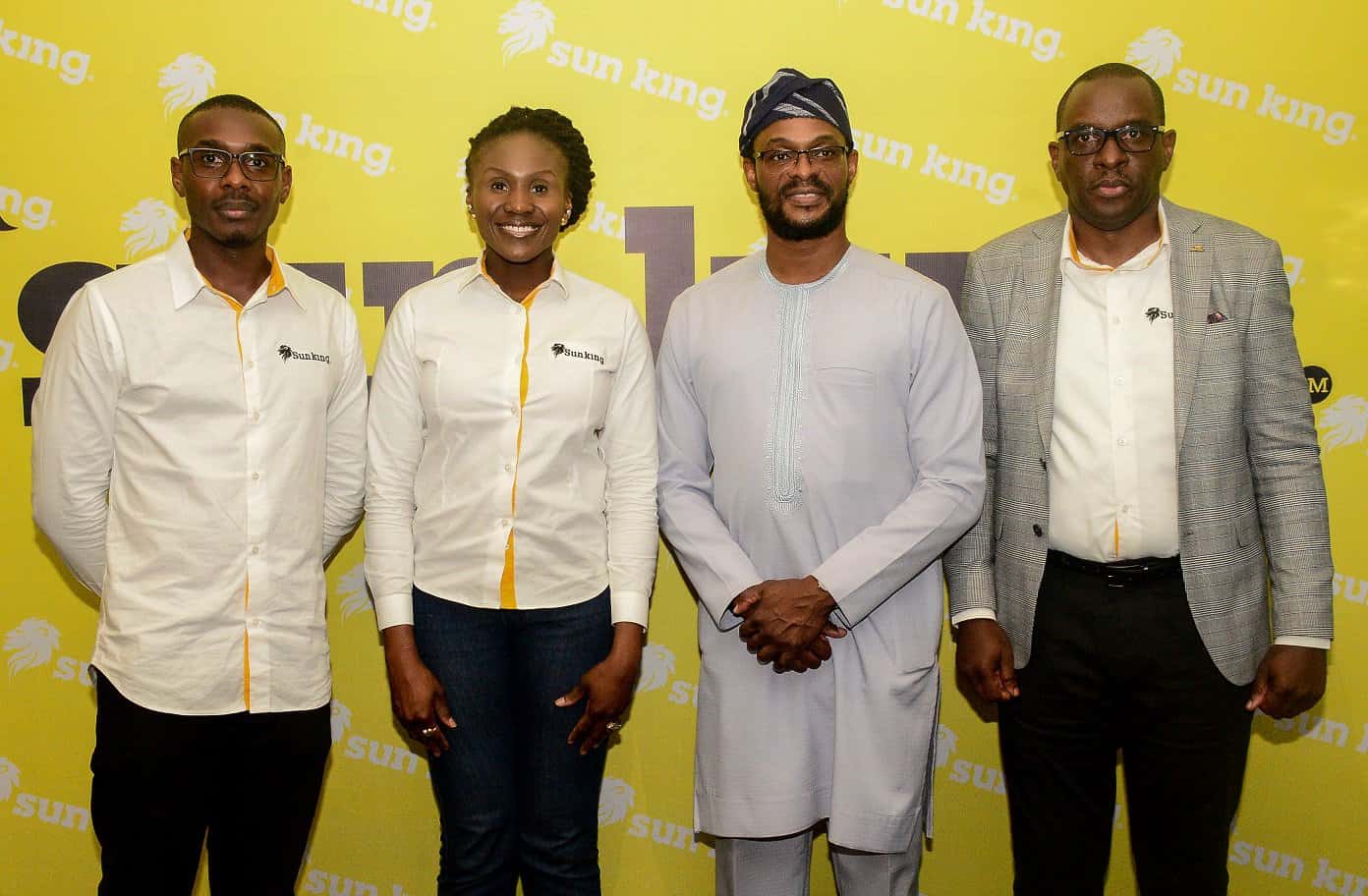 Customers can purchase the product using Sun King's pay-as-you-go financing service, which breaks payments down into regular, affordable installments. These payments can be made via mobile money or cash, for as little as ₦21,500 a week.
Over 1,000 Nigerian households and businesses have already adopted Solar inverters. Mrs. Fagbenro Omolade from Abeokuta, who owns a Sun King Solar Inverter, told Sun King:
"Before, I had a generator, as the grid was very erratic. The constant and high fuel costs were not financially sustainable. The Sun King Solar Inverter powers my sewing and weaving machines. I use my machines at any time of the day. Using the generator, I had a time limit. I am more productive with my work. I don't have to disappoint my customers. There's light to help me keep up with my customers' timelines."
This solar inverter is the initial offering in a planned series of high-performance solar inverter systems that Sun King intends to make available to Nigerian households and businesses. Sun King is developing a range of flexible, modular, and more powerful solar systems to cater to Nigerian consumers' diverse energy needs.
With 600 employees and over 8,400 field executives working in Nigeria, Sun King is one of the country's leading solar energy companies. Between February 2020 and February 2023, Sun King gained half a million new Nigerian customers.
Between January 2020 and January 2023, Nigeria's Rural Electrification Agency and Sun King, formerly Greenlight Planet, worked together through the Nigeria Electrification Project to provide over a million Nigerians with affordable solar energy.
Call 08007865464 to get started.
Related Topics
Paschal Okafor
is
NaijaTechGuide Team Lead
. The article
Sun King Solar Inverter: a Permanent Solution to Power Problem in Nigeria
was written by . The article was last modified:
July 27th, 2023