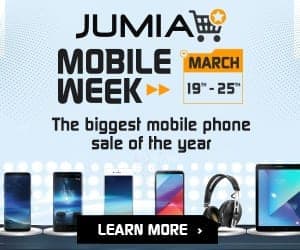 A Solar Inverter is a type of inverter that is better optimised for use with solar panels. It comes with a couple of features that makes it perfect for a solar power system. However, this does not mean that your regular power inverter cannot be upgraded for a solar power system, the solar inverter is just built out of the box for solar. Solar Inverter Price in Nigeria ranges starts from around 65,000 Naira (inverter only).
How is a Solar Inverter Different
Like I have already stated a Solar inverter is better optimised for use with a Photovoltaic (a.k.a. solar or PV) panels. The first characteristic of solar inverters is probably that they have direct inputs for the Solar panels.
This means that the PV panel can be connected directly to the power inverter. Because of this, a good solar inverter should also have a built-in charge controller to regulate the current coming from the Solar panel so they don't get high enough to overcharge the battery.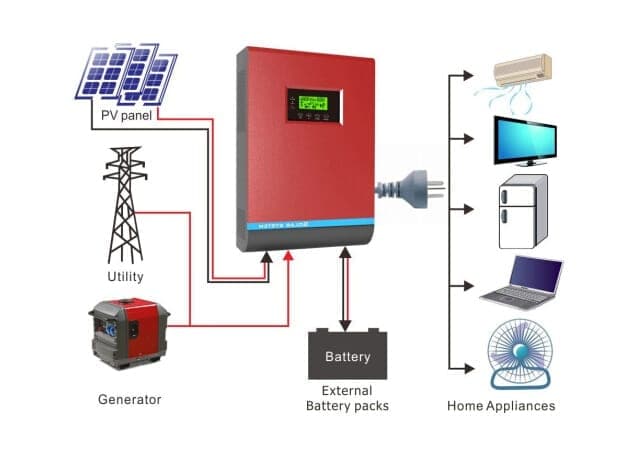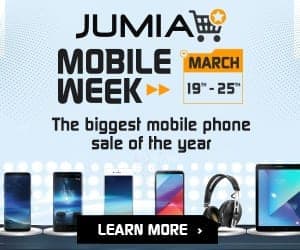 This is in fact one of the major difference between a regular inverter and a solar inverter. For a regular inverter you will have to buy the charge controller separately.
This means that your current power inverter can be upgraded to a solar inverter simply by adding a solar panel and a solar charge controller to your system. Other accessories may also be required, but this two are the major additions.
Note that with a Solar Inverter you still need to buy your solar panels separately. A Solar Inverter can also be used without a battery (i.e. no backup power), but such an installation is not practical for Nigeria.
Features of Solar Inverters
A Solar Inverter is better optimised for solar power than the regular one. For example, it will prioritise power supply from the solar panels. This means that when the energy from the Sun is adequate like during afternoons, the inverter will draw power entirely from the solar panels to power your home or office even if public power supply is available. This can lead to huge savings on power bills.
Similarly, a Solar hybrid inverter will proiritise charging from solar panels, enabling your batteries to charge via the PV panels even when public power supply is on, leading also to savings on your power bills.
Some solar inverters will allow you prioritise charging to solar panels or power grid depending the battery level. Some solar inverters are even intelligent enough just to take just as much deficit current from the grid as is required.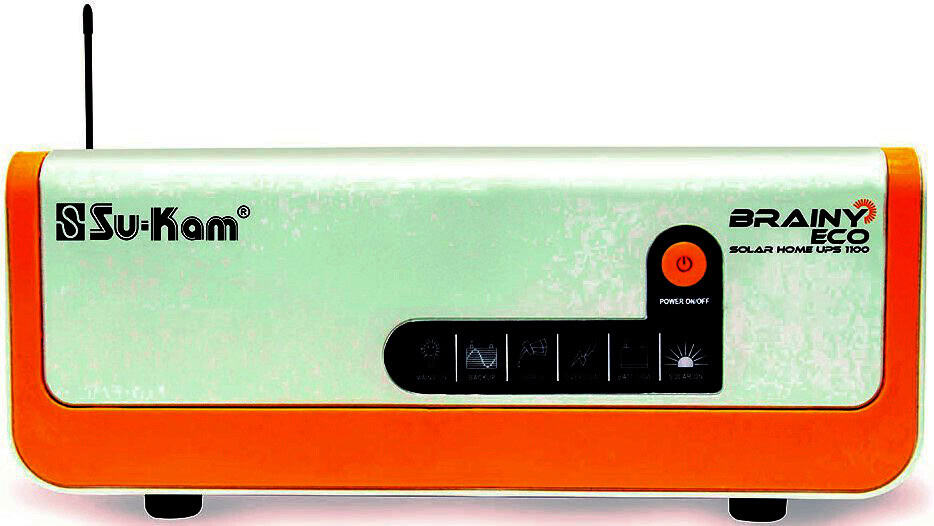 For example say your battery requires 10A for charging, but your solar panels can only deliver 7A (due to low sunlight) an intelligent solar inverter will source the excess 3A from the grid if of course there is public power supply.
A Solar Inverter will also offer protection from high voltage and current from the panels. Remember that the intensity of the Sun varies throughout the day. This creates an over-charging problem if the panels are connected to the battery directly.
A good solar inverter, thanks to its built-in charge controller, will be able regulate the final voltage and current that gets to battery within the safe range ensuring the longevity of the battery.
It should also be able to tell you when you connect the panels wrongly (i.e. positive to negative, etc) and also provide protection against short-circuit.
Note that in countries that allow consumers to sell their excess power output to the power company, a solar inverter will also allow you to do this.
A good solar inverter should also have a wide input grid-voltage range, especially if you want to use it in a country like Nigeria. You will not like an inverter that will require 220V before it can start charging your battery or powering your appliances. A Solar inverter with a 100V to 220V range will be perfect for Nigeria.
Solar Inverters are available at leading online stores in Nigeria. A Solar Inverter may be bundled with solar panels and/or inverter battery or sold separately.
Power Related Topics
Paschal Okafor
is
NaijaTechGuide Team Lead
. The article
Solar Inverter – Price & Features
was written by . The article was last modified:
September 15th, 2016