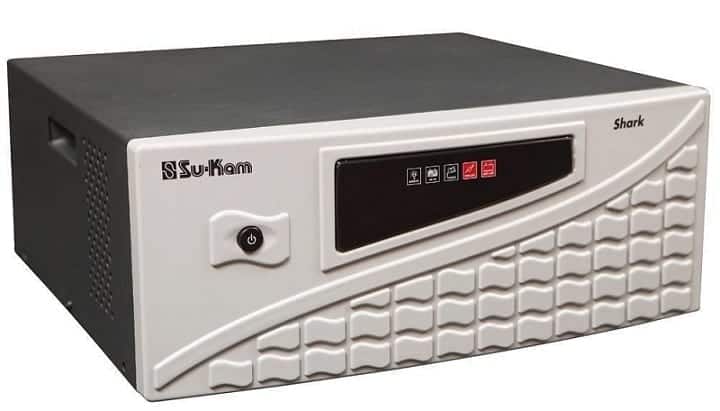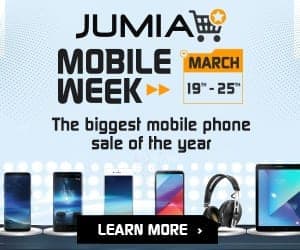 Power inverters convert DC voltage from a battery to AC voltage used by appliances in our homes. Power inverters are alternatives to a power generator when it comes to supplying backup or standby power during power failure. Standby power is now critical in Nigeria because of epileptic power supply in the country. Find power inverter prices, dealers and some reason why power inverters may be preferred over petrol-driven electric generators for backup power supply.
Where to Buy Power Inverter
Jumia Nigeria – See Offers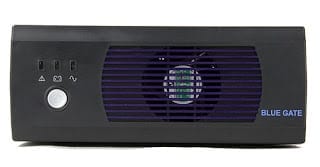 Power Inverters are not as popular as electric generators in backup power applications. This is largely due to higher costs. In fact, a power inverter is a more expensive alternative to a power generator.
Power inverter prices may be high, but it has some benefits that can make it worth every kobo you spend on it.
It is also important to note that power inverter prices is now getting lower in Nigeria (compared to years back), though prices of inverter battery is still an issue. Checkout Power Inverter Prices in the next section.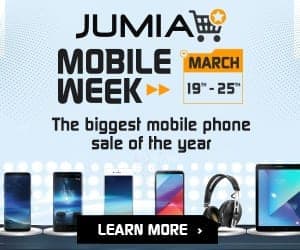 Top brands of power inverter in Nigeria include Bluegate, Prag, Tripp Lite, Mercury, and Sukam Inverters.
Inverter Prices in Nigeria
Inverter Prices listed here do not include the cost of Battery and Installation. However, we also provided a guide on prices of Inverter Battery and cost of inverter installation. Inverter Prices listed here are just here as a guide.
Here are prices of various inverter brands in Nigeria:
Sukam Inverter Prices
Sukam 800VA – 40,000 Naira
Sukam 1.4KVA – 64,500 NGN
Sukam 2.5VA – 145,000 NGN
Sukam 3.5KVA – 165,500 NGN
Sukam 5.0KVA – 295,000 NGN
Sukam 7.5VA – 450,000 NGN
Sukam 3.5KVA – 540,000 NGN
Prag Inverter Prices
Prag 1KVA – 75,000 Naira
Prag 1.2KVA (12V input) – 80,000 NGN
Prag 2KVA (24V input) – 105,000 Naira
Prag 2.5KVA (24V input) – 115,000 NGN
Prag 4KVA – 250,000 NGN (Wall/Rack Mount)
Prag 5KVA – N300,000
Prag 5KVA – N325,000 (Solar Panel support + Start Gen Automatically)
Prag 7.5KVA – N725,000
Prag 7.5KVA – N372,000 (Solar Panel support + Start Gen Automatically)
Mercury Inverter Prices
Mercury 1.2KVA – 35,000 Naira
Mercury 2.4KVA – 52,000 NGN
Luminous Inverter Prices
Luminous 900VA – 45,000 Naira
Luminous 1.5KVA – 60,000 NGN
Luminous 3.5KVA – 218,000 NGN
BlueGate Inverter Prices
Bluegate 1KVA – 40,000 Naira
Bluegate 2.4KVA – 49,000 NGN
Bluegate 3.5KVA – 180,000 NGN (Wall/Rack Mount)
Tripp Lite Inverter Prices
Tripp Lite 1.2KW – 170,000 Naira
Tripp Lite 2KW – 150,000 NGN
Tripp Lite 2.5KVA – 214,000 NGN
Inverter Battery Prices
Inverter Battery offers 12V and comes in two main capacities: 100 AH and 200 AH. We recommend the 200AH battery because they offer a better user experience.
200AH, 12V Inverter Battery (Recommended) – 105,000 Naira to 100,000 Naira
100AH, 12V Inverter Battery – 75,000 NGN to 950,000 NGN
Inverter Installation Cost
Installation cost will vary depending on the level of work required. If you just want the inverter to operate in parallel to your mains supply more like a UPS or AVR, this will cost 5000 Naira or below.
This is usually the best way to connect inverters of 1KVA and below. However, if you want the inverter to share mains cabling via switchover, more like power generators the cost will be higher.
The switchover method is recommended for inverters of 1.5KVA and above. Installing a power inverter costs from 10,000 to over 20,000 Naira depending on the level of work.
Wall mounted inverter installation costs more with price starting at 15,000 Naira.
Benefits of a Power Inverter
Here are a few benefits of power inverters:
Inverters offer noise free operations
Power Inverters have silent operations. Unlike generators that make a lot of noise disturbing you and your neighbours, Power Inverters make very little noise that you can barely hear any sound.
All you hear from is the fan and the clicking of relays. Therefore, if you want silent operation in your home or business you should consider a power inverter.
No need for petrol or diesel
One great benefit of a power inverter is that it does not require petrol or diesel. This singular capability comes with many benefits.
First, it eliminates the risks associated with refueling generators or improper storage of fuel.
Many homes, businesses, and markets in Nigeria have been razed by fire from improper storage of fuels.
Another benefit of the fuel-free operations of power inverters is convenience, no need to visit filling stations everyday in search of petrol.
Power inverters receive power from batteries. All you need to do is to charge your inverter battery.
Therefore, if you want convenient and reduced risk operations buy a power inverter for your standby power.
Power Inverters offer Zero emissions
Because power inverters do not need petrol and do not have an internal combustion engine, they do not emit dangerous gases during operations.
This means that you can keep a power inverter inside a room within the building just like your UPS, without any risk of suffocation.
Deaths from generator operation are now a common occurrence in Nigeria. Improper mounting of generators usually causes these deaths.
If you live in an area, where it is inconvenient to properly mount a power generator, then you should consider a power inverter.
If paying a bit more for a power inverter can reduce the risk of suffocation from dangerous gases then they are worth the extra cost.
Zero emission may also appeal to you if you are concerned about global warming, and you need to be. Power Inverters are greener than generators. Therefore, if you prefer a greener world then you will prefer a power inverter.
Shop for Power Inverter
Jumia Nigeria – See Offers
Inverters offer Lower running cost
Because power inverters do not require fuel, they run with almost no input aside from charging your inverter batteries.
Although, power inverters have huge purchase/capital cost (yes inverter prices may be considered high), the recurrent cost is low.
In fact, in the long term an inverter may be cheaper than a generator, especially in countries like Nigeria where people rely on generators to supply most of their power.
Imagine spending 2000 NGN every week for 3 years. That adds up to 312,000 Naira in three years. Add maintenance cost and total cost could be hitting 400,000 Naira or more.
So, though Inverter prices are high they involve very little running cost, especially if you buy a good one.
For example, I imagine I save over 100,000 Naira per year in fuel costs since I bought my Power Inverter about more than three years ago.
Un-interruptible supply
Power Inverters can be connected in such a way that once a power failure occurs, the system switches automatically to battery mode.
This provides convenience. No need to do anything, power inverters will switch from battery mode to mains mode as the need arises. UPS are also built-into some power inverters to provide faster response time.
With such inverters, you can connect sensitive devices like computers directly to your wall sockets. No need for a separate UPS for your computer if you are using a power inverter with built-in UPS.
More about Power inverters
Power Inverters convert energy stored in batteries to AC electricity used by most appliances. Pure sine wave power inverters are very popular and recommended but are more expensive.
A square wave power inverter generates square waves, which can cause problems when running some devices like TV and radio.
Square wave inverters creates frequency harmonics which can result in humming sound from your radio and TV and colour clarity problems on your TV.
Have you ever attended a seminar to learn how to build power inverters? That inverter is likely to be a square power inverter.
Square wave inverters are cheaper and easier to build than pure sine wave inverters and may be used in some applications to save cost. However, pure sine wave power inverters are preferred for the home electronics.
Pure sine wave inverters use filters to filter out all harmonics leaving only pure 50Hz sine wave. This filtering adds to the cost of pure sine wave inverters.
Therefore, when buying a power inverter make sure you choose the right type. Square wave inverters are okay for charging batteries.
Power inverters offer fluctuation and noise free operations. Inverters also offer automatic switchover to battery mode during power failure. Power inverters will automatically switch back when public power returns.
It is recommended you choose a sealed inverter battery, which require no maintenance except for dusting it, occasionally. Sealed maintenance free batteries are more expensive but are safer and easier to use.
Inverter batteries can be charged with your public power or with electric generators in places with inadequate public power supplies.
Solar panels can also be used to charge inverter batteries via solar charge controllers. Note that there are power inverters specifically built for solar operations. Therefore, if you want to build a solar energy system, buy solar compatible power inverters.
Good power inverters come with overload and short circuit protection, protecting your appliances and inverter from damage.
Power Inverters are available in single phase and 3-phase models. There are also single phase to 3-phase power inverters.
Where to Buy Power Inverter
Jumia Nigeria – See Offers
Applications for Power Inverters
A Power inverter can be used in industrial, office, and home applications. Here are some applications where power inverters can be used:
Medical equipment in hospitals & clinics
Telecommunications equipment
IT
Broadcast
Hotels
Home use
ATMs
Industrial
Power inverters are available that can provide power ranging from 800VA to up to 1000 KVA.
Now we look at inverter dealers. Scroll up to the section about Inverter prices if you want to know how much an inverter costs.
Power Inverter dealers
Below are some major dealers of power inverters in Nigeria. These dealers offer at least 1-year warranty on power inverters. Credit financing may also be available from some dealers.
Simba Industries Limited
A division of Simba group of companies
Inverter Brand: Su-Kam pure sine wave Inverters
Power inverter range: 800VA – 100 KVA
Other products: Su-Kam UPS, Su-Kam batteries
12 months inverters financing from bank PHB
Website: www.su-kam.com.ng
Simba Su-Kam power inverters Lagos:
77/79 Eric Moore Road, Surulere, Lagos
Su-Kam Sales Hotline: 01-2199422, 01-7939655
[email protected]
Simba Su-Kam power inverters FCT-Abuja:
IGI House, 3 Gwani Street, Off IBB Way, Wuse, Zone 4, Abuja
07056786202
Simba Su-Kam power inverters Kano:
167, Mission Road, Bompai, Kano
08034362230
Simba Su-Kam Power inverters Maiduguri
10, Busari Road, Opposite Maiduguri Flour Mills, Maiduguri
08073692759
Simba Inverters Katsina: 08033225188
Simba Su-Kam inverters Jos: 08034380994
Simba Sokoto: 08067049555
Simba Su-Kam inverters Kaduna: 08032775001
Simba Su-Kam inverters Lokoja: 08034380994
Simba Su-Kam inverters Minna: 08033241266
BuyRight ComputerPort
Power Inverter brand: Cyberpower
Power Inverter range: 1.5KVA – 5 KVA
Warranty: 1 years on inverters
Website: www.computerport.biz
Rivetco Nigeria Ltd
Inverter Brand: Innova pure sine wave inverters
Other products: Innova power products and batteries
Warranty: 1 year on inverters
Sales and service centre
31/32 Asa Afariogun Street, Opp. Eleganza, Ajao Estate, Isolo, Lagos
Phone: 01-7758882, 07055711511
Email: [email protected], [email protected]
Website: www.innova-ng.com
Kowski Systems
Power Inverter range: 1KVA – 1000 KVA
Other products: UPS, transformers, windmills, solar panels, AVRs
6 – 12 months inverters financing available from Oceanic bank
Warranty: 2 years on inverters
Head office
141b Olabode George, Victoria Island, Lagos
08023681804
Website: www.kowskisystems.com
Email: [email protected], [email protected]
TuFoSeven Power Systems Ltd
Power Inverter range: 1KVA – 500KVA
Other products: solar panels
Lagos
289, Herbert Macaulay way, Alagomeji bus stop, Yaba, Lagos
08023120702
[email protected]
www.tufoseveninverters.net
Port Harcourt address
642 Ikwere Road, Opp. MCC main gate, Port Harcourt, Rivers state
08023134370
Power Related Topics
Paschal Okafor
is
NaijaTechGuide Team Lead
. The article
Power Inverter Prices Battery Prices Reviews Dealers
was written by . The article was last modified:
June 23rd, 2017