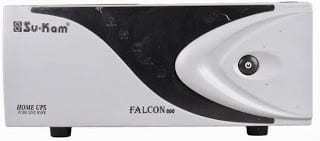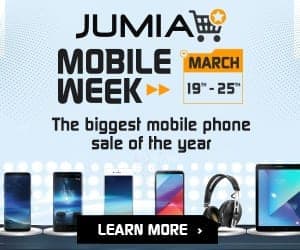 Solar power is power derived from energy from the sun. Energy can be derived from the sun in a number of ways, but we will focus on energy derived from the sun using photovoltaic PV devices or solar panels. Here we will name and explain the functions of components used for converting energy from the sun to electrical energy that we can use at home or in businesses.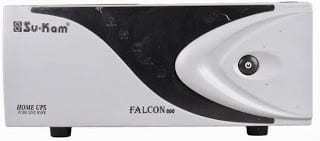 Pros of solar power systems include:
energy from sun is free
zero emissions
Solar Power Systems offer silent operations
zero/reduced electricity bills
the cost of running solar power systems is low
solar panels lasts for up to 30 years with minimal maintenance cost
Cons of a solar power system include: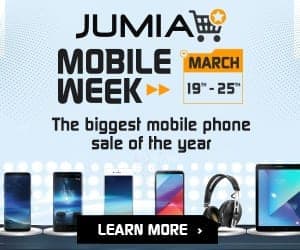 Expensive: components cost a lot to acquire
Require more space for battery bank & solar panels
Components of a Solar Power System
Here are the components of a solar power system:
Here are a bit more details about the components:
Solar panels

Solar panels are the major component of a solar power system. It converts light energy from the sun to direct current DC electric voltage.
Solar panels are made up of arrays of photovoltaic cells (also called solar cells), connected in series and parallel to deliver rated voltage and power.
The photovoltaic cell is the basic component of a solar panel. PV cells are made from semiconductor materials, like silicon and doped with other elements, like Boron and phosphorus.
These elements create an N-type layer and a P-type layer on the cell. The junctions between the N-type layer and P-type layer contains an electric field, which stops electrons from moving across the junction, effectively creating an open circuit.
When a photovoltaic cell is exposed to sunlight, energy-carrying particles in light called photons continuously strike the p-n junction area of the cell and are absorbed.
Energy derived from these absorbed photons provides electrons on the cell with enough energy to overcome the potential barrier of the electric field in the p-n junction. This causes electrons to flow across the junction to power electrical appliances.
A solar panel consists of an array of solar cells, usually covered in glass. Solar panels provide power for charging your batteries and for powering your appliances.
Solar panels are expensive per watt (though they are getting cheaper) when compared to a petrol generator, but uses free energy from the sun.
For example, an 100 watt solar panel can cost between about 25,000 and 50,000 Naira in Nigeria. Solar panels may also come in different power capacities.
Solar panels can last for up to 30 years.
One or more solar panels will be required in a solar power system. A two bedroom flat, for example could require three to 10 solar panels.
Prices of some solar products in Nigeria:
50W Solar Panels – 17,000 to 50,000 Naira
80W Solar Panels – 30,000 to 45,000 NGN
100W Solar Panels – 25,000 to 60,000 Naira
150W Solar Panels – 39,000 to 80,000 NGN
200W Solar Panels – N47,000 to N85,000
For prices at Konga: Click Here, For Prices at Jumia: Click Here
Related Topics
Power Inverter
For most practical applications for homes and offices, a power inverter will be required in a solar power system. Since the solar panel and batteries delivers DC voltage, it becomes necessary for a device to convert the DC output of the solar panels and batteries to AC voltage required by most home appliances.
An power inverter converts DC voltage to AC voltage. Inverters sold in Nigeria will convert DC voltage from your battery to 220 volt 50 Hz AC voltage.
In some applications where DC voltage is required, an inverter will not be necessary.
A professionally designed 1200 watts true sine wave inverter, for a solar power system with one-year warranty costs about N75,000. It is a good idea to buy a solar inverter outright if you want to build a solar energy system from the start.
Deep Cycle Batteries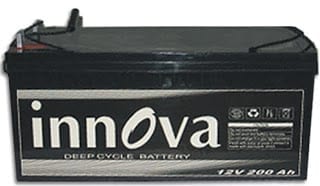 Solar power comes from the sun; hence, at night or cloudy weather little or no energy can be derived from solar panels.
This creates the need for a solar power system to store energy from the sun during the day so that at night/poor weather conditions it can be used to generate electricity. A battery stores energy in chemical form.
One or more batteries are connected in a bank to deliver required energy. One to 10 batteries or even more may be required for the solar power system depending on requirement.
More batteries may be required if the solar power system will be installed in a location without grid connection (no NEPA/PHCN). A good sealed maintenance free Inverter battery (SMF batteries) for a solar power system can cost between 40,000 and 80,000 Naira.
Where to Buy an Inverter Battery
Jumia.com.ngfrom ₦70,000.00 Buy Now
Konga.comfrom ₦41,999.00 Buy Now
Solar Charge controller
This ensures that batteries are not overcharged. Charge controllers improve the lifespan of your battery. You will require a Solar Charge Controller if your buy a regular inverter. A good solar inverter will come with a charge controller built-in.
A solar power system also includes connection cables, fuses, grounding cable, and meter.
Eauxwell Nigeria limited is a dealer of Kyocera and Grundfos solar products like solar panels and solar pumps.
Prices of some solar products at Eauxwell are:
Kyocera solar panel 54w: N43,200
Kyocera solar panel 85w: N68,000
Grundfos solar panel 80w: N68,000
Grundfos Sqflex solar pumps: N200,000
Eauxwell Nig Ltd contacts are:
Plot J123 Joel Ogunaike Street, Ikeja GRA, Lagos
01-8180190, 01-4186288
www.eauxwell.com
[email protected]
[email protected]
Simba Industries Ltd market Su-Kam branded solar power products in Nigeria, from solar inverters to solar charge controllers.
Simba contacts in Nigeria include:
Simba Su-Kam solar power inverters Lagos:
77/79 Eric Moore Road, Surulere, Lagos
Su-Kam Sales Hotline: 01-2199422, 01-7939655
[email protected]
Simba Su-Kam solar power inverters FCT-Abuja:
IGI House, 3 Gwani Street, Off IBB Way, Wuse, Zone 4, Abuja
07056786202
Simba Su-Kam solar power inverters Kano:
167, Mission Road, Bompai, Kano
08034362230
Simba Su-Kam solar power inverters Maiduguri
10, Busari Road, Opposite Maiduguri Flour Mills, Maiduguri
08073692759
Simba solar power inverters Katsina: 08033225188
Simba solar power inverters Jos: 08034380994
Simba Sokoto: 08067049555
Simba Kaduna: 08032775001
Simba Lokoja: 08034380994
Simba solar powerinverters Minna: 08033241266
Power Related Posts
Paschal Okafor
is
NaijaTechGuide Team Lead
. The article
Solar Power Systems Components Solar Panels Prices
was written by . The article was last modified:
December 7th, 2016