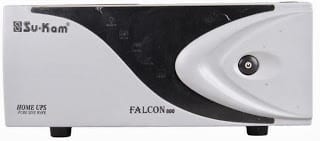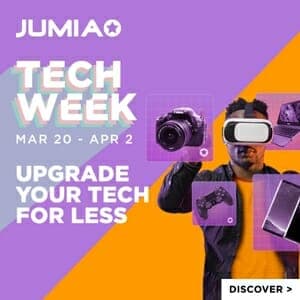 Su-Kam manufactures power products for backup power supply. Su-Kam is based in India and manufactures power products for backup power. In its product line are Power Inverters, UPS, Battery, Battery equilisers, etc.
Where to Buy a SuKam Inverter
Jumia Nigeria – See Offers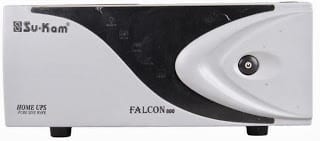 Su-Kam manufactures power products like:
Su-Kam Power Inverters 2.5KVA – 100KVA
Su-Kam Digital Home UPS 250VA – 1400VA
Su-Kam Pure Sine Wave Home UPS 600VA – 1400VA
Su-Kam Pure Sine Wave Power Inverters 800VA – 100KVA
Su-Kam Solar Sine Wave Power Inverters 2KW – 100KW
Su-Kam Solar Charger Controller
Su-Kam Batteries 100AH, 135AH, 165AH, 200AH
Su-Kam Battery Chargers
Su-Kam Online UPS 100VA – 10KVA
Su-Kam Power Inverters
Su-Kam inverters are designed for fluctuation and noise free performance. SuKam inverters can also automatically switch to battery mode when there is a power outbreak (automatic changeover), saving you from manually starting the system. Inverters supply backup power via their batteries. Before buying an inverter, you must be clear on how you will charge the battery.
Inverter batteries can be charged with electric generators in places with no or inadequate public power supplies. Solar panels can also be used to charge inverter batteries via a solar charge controller.
Note that some Su-Kam power inverters are compatible with solar panel, enabling them to be used in a solar power system. Therefore, if you want to use your Su-Kam power inverters with solar panels, make sure it is a solar inverter. Su-Kam power inverters come with built-in chargers for charging your batteries via public power supply.
Su-Kam power inverters include overload and short circuit protection. To protect your inverter battery, Su-Kam inverters come with battery-pole reversal protection and battery deep discharge protection. Su-Kam inverters can also handle high surge making it capable of starting heavy load.
Su-Kam UPS
Su-Kam UPS combines the function of an Inverter and UPS. The major difference between Su-Kam UPS and Su-Kam inverters is that the UPS have faster response time than inverters making them capable of powering your computer and other sensitive gadgets.
With Su-Kam UPS, you can connect your computer directly to your power mains with out a separate UPS, saving valuable space. Su-Kam UPS will carry your computer as well as other home appliances like refrigerator, TV, DVD and so on. However, you must ensure that the capacity of the UPS can carry the required load. You should also install enough batteries to carry load for the length of time required.
Su-Kam backup power products though made in India now have international presence.
Simba Industries Ltd is the distributor of Su-Kam range of power products in Nigeria. Services offered by Simba include site inspection, Load estimation, maintenance, sales, repair, with great after sales service.
Some Su-Kam power products offered by Simba include:
Su-Kam Cosmic Power Inverters 0.85KVA
Su-Kam Trusty Power Inverters 1.4KVA
Su-Kam Fusion Power Inverters 2.5KVA and 3.5KVA
Su-Kam Colossal Power Inverters 5KVA – 10KVA
Su-Kam Colossal 3-phase Inverters 10KVA – 100KVA
Su-Kam DPS Online UPS 1KVA – 50KVA
Power protection systems
Su-Kam sealed maintenance free Batteries 100AH, 135AH, 165AH, 200AH
Battery Equalisers
Battery Racks
Su-Kam inverters bought from Simba in Nigeria have one-year warranty.
Simba Locations in Nigeria
Simba contacts in Nigeria include:
Simba Su-Kam power inverters Lagos:
77/79 Eric Moore Road, Surulere, Lagos
Su-Kam Sales Hotline: 01-2199422, 01-7939655
[email protected]
Simba Su-Kam power inverters FCT-Abuja:
IGI House, 3 Gwani Street, Off IBB Way, Wuse, Zone 4, Abuja
07056786202
Simba Su-Kam power inverters Kano:
167, Mission Road, Bompai, Kano
08034362230
Simba Su-Kam power inverters Maiduguri
10, Busari Road, Opposite Maiduguri Flour Mills, Maiduguri
08073692759
Simba Su-Kam inverters Katsina: 08033225188
Simba Su-Kam inverters Jos: 08034380994
Simba Sokoto: 08067049555
Simba Kaduna: 08032775001
Simba Lokoja: 08034380994
Simba Su-Kam inverters Minna: 08033241266
Power Related Topics
Paschal Okafor
is
NaijaTechGuide Team Lead
. The article
Sukam Power Inverters Solar Products and Batteries
was written by . The article was last modified:
February 3rd, 2022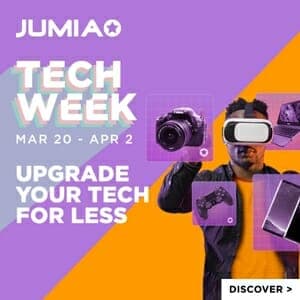 NaijaTechGuide may receive financial compensation for products/services purchased through affiliate links on this site. See
full Affiliate Disclosure Here