For the many advantages they possess, inverters are now very much preferred to other available sources of alternate power supply like generators and more. Here we look at some of the best 3.5KVA inverters you can buy right now.
Where to Buy Power Inverter
Jumia Nigeria – See Offers
However, like generators, inverters also come in their different sizes and types. There are high capacity inverter of sizes 20kVA, 25kVA, 30kVA, 50kVA, up to the tune of 60kVA. Medium sized Inverters of sizes 10kVA, 8kVA, 7.5kVA also exist, likewise small sized Inverters (5kVAs, 4.5kVAs, 1.5kVAs etc.)
The size of inverter to opt for totally is directly proportional to load factor/volume and can be determined by doing some simple calculations. Here are some of the best 3.5KVA inverters.
Best 3.5KVA Inverters
Generally, 3.5kVA inverters are perfect as an alternate power source to households, small offices, restaurants etc. As provided by Sukam Power Systems, the estimated load capacity of a 3.5kVA inverter in a household include;
Estimated load capacity of a 3.5kva Fusion Series Sukam Inverter:
1 Fridge
5 Fans
6 Lighting Points
1 DSTV Decoder
1 LCD TV or Plasma
1 Music System
1 PC
So, for whatever reason you need to pick up a 3.5kVA inverter, these are the ones we recommend out of the numerous bunch (read: brands) out the there.
1. Luminous 3.5KVA / 48V Inverter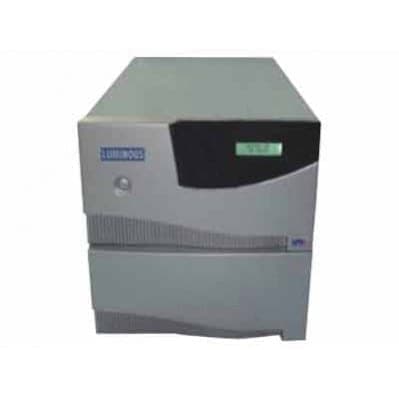 This Luminous inverter is also one of the best 3.5kVA inverter out there and is one we definitely recommend purchasing as a power backup system.
The inverter comes with a fast digital charging technology, intelligent thermal management, regulated battery charging, audio alarm (for low battery, overload, and short circuit notifications). The Luminous 3.5KVA inverter price starts at around 250,000 Naira. Quite pricey, but there are suppliers, resellers, and electrical retail stores that offer 3-month (and other flexible) payment plan.
You should make inquiries from any store you wish to buy from if they have such flexible payment plans in place. For Latest Prices, Click Here
Compare Prices
2. Bluegate BG3500 3.5KVA / 48V Inverter
Blue Gate is an indigenous alternative power solutions company/brand with many products: UPS, Inverters, Stabilizers, Inverter batteries etc) and a loyal customer base to its name.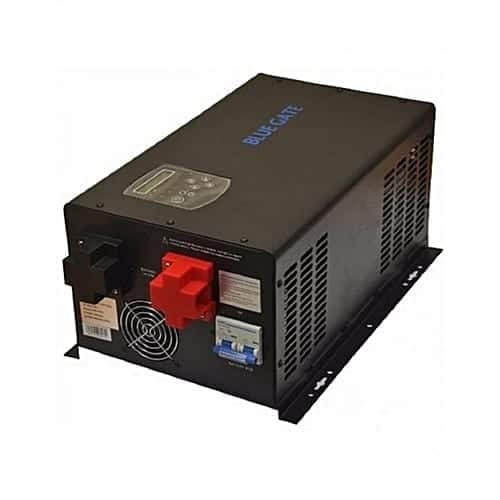 One of the company's product is the BG3500, a 3.5KVA inverter with the following features:
Pure sine wave output
Cold Start
Generator compatibility
Smart battery management
Short circuit and overload protection
Energy saving mode
Intelligent CPU control
Ultra-fast battery charging
The Bluegate BG3500 costs about NGN 235,000 and is an effective alternative power source for home and office use. For Latest Prices, Click Here
Compare Prices
3. Sukam Fusion Series 3.5KVA / 48V Inverter
Su-Kam Power Systems Ltd. is an Indian-based power solutions provider with its product and service delivery spread over 70 countries. In Nigeria, their products (inverters) is highly regarded as top quality and very much considered as a household name in the inverter ecosystem.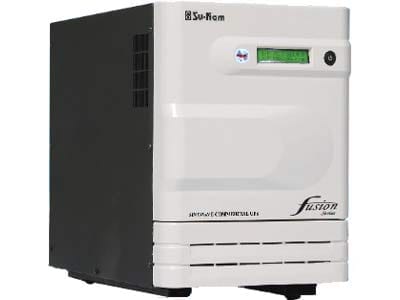 The company's Fusion Series 3.5kVA inverter is based on the world's most advanced DSP Sine Wave Technology and is the perfect solution for individuals looking for extended power backups for long hours. Some features of the Sukam 3.5kVA Fusion Series inverter include Pure sine wave power output, fuzzy logic charging algorithm, battery and load level indication on LCD screen, built-in multimeter for displaying input voltage, and smart protection against short circuit.
This inverter costs about NGN 190,000 to 200,000 and when you buy directly from the manufacturer, comes with 6 energy-saving bulbs as an added incentive. For Latest Prices, Click Here
4. Prag 3.5KVA / 48V Solar Inverter
Prag is a Nigerian-based company and this Prag 3.5kVA inverter system is suitable for use as a power backup for emergency purposes, home appliances, computers and other office equipment, petrol/money dispensing machines and other applications that require reliable power backup.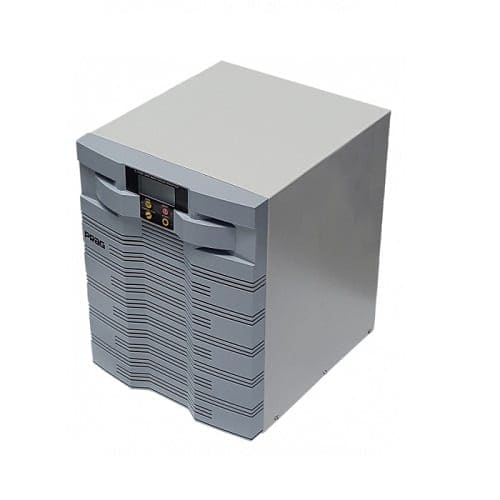 Features of the Prag 3.5kVA inverter system include generator compatibility, smart intelligent control and charging system, fast change over, TDR (Time Delay Relay), short circuit and overload protection etc.
This Prag inverter is about the same price as the Sukam 3.5kVA above (190,000 – 200,000 Naira) and can be purchased directly from Prag's store, e-commerce platforms, and any Prag product supplier. For details, Click Here
5. PSC Solar SSP3118C 3.5KVA / 24V Inverter
Like BlueGate, PSC is also an indigenous power solutions company based in Nigeria (Lagos Nigeria).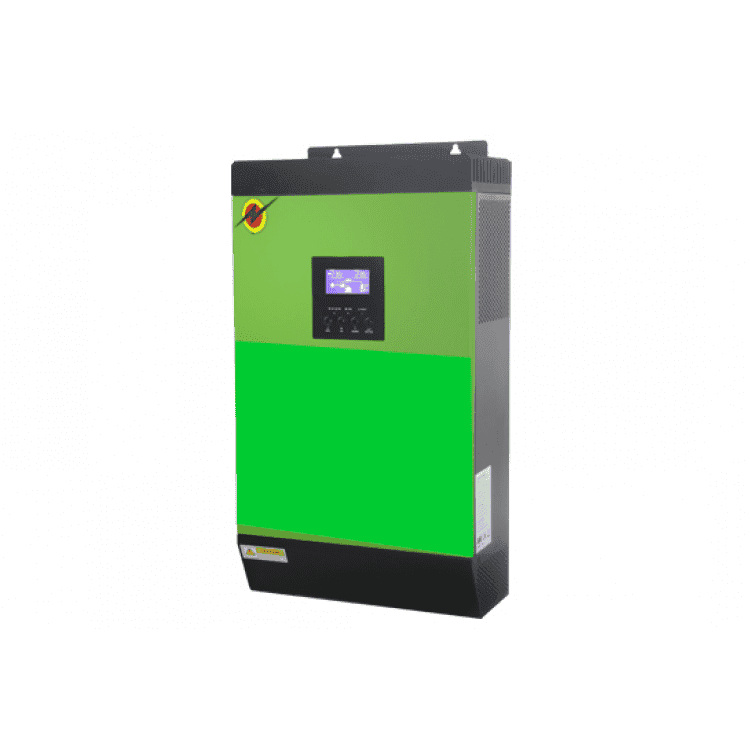 The PSC Solar SSP3118C is a pure sine wave inverter with basic features like short circuit & overload protection, cold start, smart battery charging etc. as well as some special features like configurable AC/Solar input, remote panel (optional), and selectable charging current based on applications. For Latest Prices, Click Here
6. PSC Solar 3.5KVA / 48V Xantra Inverter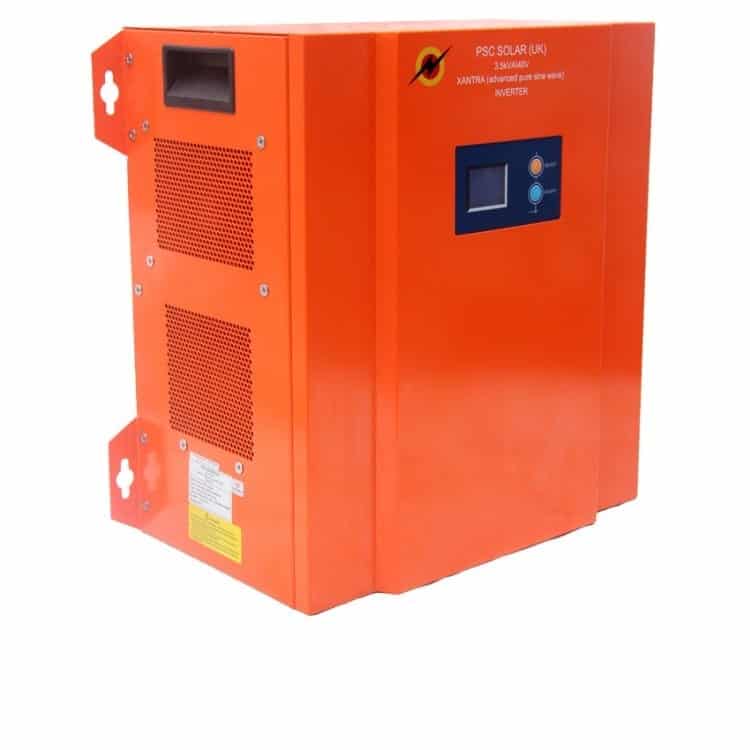 This Solar Xantra Inverter is also a pure sine wave product manufactured by PSC. The manufacturer identifies super silent operation and German engineering technology used in production as some of the key standout features of this inverter.
For about N289,000, you can become a proud owner of this Solar Xantra advanced online inverter. For Latest Prices, Click Here
Do you need reliable alternative energy source for your personal, home, office, commercial or industrial use, the above best 3.5kVa inverters are recommended. You can also check out some of the best 3.5kva generators we have identified in case you do not have the high financial buoyancy to required for inverter purchase, set-up and installation.
Related Topics
Paschal Okafor
is
NaijaTechGuide Team Lead
. The article
Best 3.5KVA Inverters, Price, Specs, and Best Deals
was written by . The article was last modified:
February 2nd, 2022