Twitter is a free and easy to use social networking and micro-blogging service which allows users to send short messages to those who have subscribed to receive such updates. These short messages or updates called tweets must not exceed 140 characters.
Twitter is the fastest growing social networking website today, growing much faster than Facebook.
One place that twitter scores high is on simplicity. It is so easy to use, hence people who found other social networking services like Facebook a bit challenging will find using twitter easy. Opening your twitter account is easy.
Posting your tweets is also easy, all you need is to bring your creativity to bear, so you can tweet all you want to tweet in 140 characters.
Getting Started with Twitter
Like any other social networking service, you will require to signup for a twitter account before you can use the service. Once this is done, you can start posting twitter updates as well as read updates of other twitter users (twitterers).
To be updated with a persons update you will have to subscribe to the persons tweets. Once this is done, each time the person tweets, a copy will be displayed on your twitter home page (twitter timeline).
In the same vein when you tweet, your update will appear on the twitter timeline of all those subscribing to your tweets. Also all your tweets will also appear on your twitter profile page. You can set who can access your twitter profile page.
- Advertisement -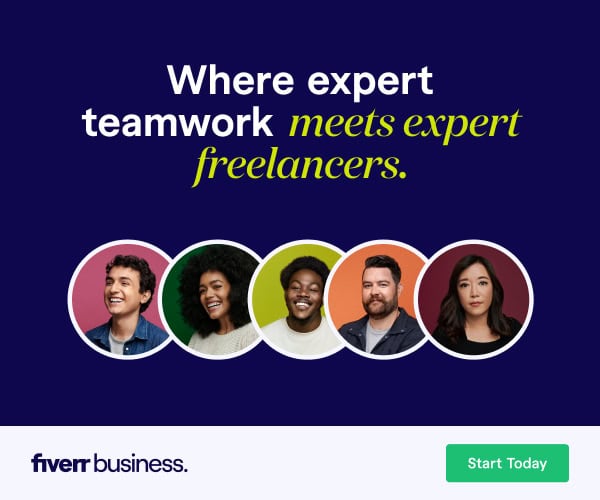 Allowing open access to your twitter profile will allow anybody to access your twitter profile, even people with no twitter account. Nigeria Technology Guide's twitter account is on open access that is why all our visitors and readers can access it.
However, some times you may want a private twitter profile. This will allow only a group of friends or colleagues to communicate privately. For example team members can create private twitter accounts for a project they are handling. They can use it to post regular updates on the progress of work, which will be visible only to team members.
Following people on Twitter
The process of subscribing to a twitter account is called following. If you subscribe to a twitter account you are said to be a follower of the account. Those who subscribe to your account are said to be following you.
To follow a twitterer, you must sign in to your twitter account, only then will you see a follow button on the twitterer's profile page. Simply click on this button to follow the twitter account. If you do not have a twitter account or you are not signed in you will be provided with a button to either join twitter or login to your twitter account.
- Advertisement -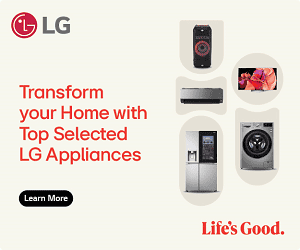 Getting followers on Twitter
Your first followers are likely to be your friends, fans, or customers if you are a business. These are people who are interested to know what you are up to. Then their friends will join and then other twitterers as well.
If they find you interesting they will follow your tweets. Note that you do not need thousands of followers just as you do not need thousands of friends; all you need is a community of people genuinely interested on your tweets.
You should not sit back and wait for people to follow you (except if you are a business). You should also follow other tweets that you are interested in. If they find your tweets equally interesting they may as well follow you. You should also promote your twitter account on your websites, blogs, and emails.
Do not be tempted to acquire so many followers in a short period. This might put you at the mercy of suspicious services promising to bring you 100 or more followers a day.
In most cases they will end up highjacking your twitter account and be sending spam updates through your twitter account without your consent, which might irritate your genuine followers, leading to a reduction in your followers.
If you have such spam updates appearing on your twitter profile page, the best thing to do is to change your password and stay clear of such services.
People who get a lot of followers on twitter are usually celebrities and poplar brands.
What are people doing with Twitter?
As stated earlier twitter is used to share your status with those who are interested in you. According to Twitter, twitter is about answering one question what are you doing? So on twitter you post tweets about what you are doing and what is happening around you. But what does this really mean?
Posting your status: You can post your status on twitter. For example, you are going to bed, having a dinner, in the airport, preparing for an exam tomorrow, stranded in a traffic jam and will be late for the meeting, going out on a date with your true love. Just about any thing you want your followers to know about you. This is what most people do on twitter.
Share with the world what is happening around you: Twitter can be used to share information about what is happening around you. An earthquake, accident, arm robbery attacks, just about anything, just use your phone or computer to post tweets. You can also inform the world about the ills in your society.
Iranians used twitter to inform the world about the fraud that took place in the Iranian election. Thousands of Iranian twitterers were posting tweets on the Iranian election and that made the Iranian elections a trending topic on twitter and provided more accurate information than even CNN.
A group of Nigerians tried to tell the world about the poor electricity supply in Nigeria. However, this did not achieve desired results as there were not enough Nigerian tweets to make it a trending topic on twitter. The campaign urged Nigerian twitterers to add #lightupnigeria on their twitter updates. This was aimed at making #lightupnigeria a trending topic on twitter.
Update your fans on what you are doing: This is similar to posting updates except that in this case you are a popular person. This is what most celebrities and popular figures do on twitter. They inform their fans about what next to expect from them.
Update your customers and visitors: If you are a business or own a website or blog, you can use twitter to inform your customers or visitors about latest happenings in your business. This can help you retain your customers. This is what Nigeria Technology Guide is doing on twitter.
Sell and market on twitter: Yes you can sell on twitter. Twitter is a great marketing tool used by some of the most successful companies to drive sales.
Assuming you have thousands of followers on twitter who trust you and are loyal to you; you can decide to sell or recommend your products and services to them. That way, you can make some money.
Businesses also use twitter to inform followers of new products, these followers may in turn tweet about these products and with lots of twitterers posting tweets about the new product, it may become a trending topic on twitter. This free publicity is used by a lot of smart businesses.
Twitter real-time search and trending topics
The real-time search feature on twitter automatically indexes all public tweets worldwide round the clock and stores the phrases in these tweets in a database.
The most popular phrases for the moment are displayed on your twitter sidebar. These are called trending topics and simply tells you the most popular topics twitterers are posting tweets on right now.
You can search any word to find what twitterers are saying about that topic right now. This is why it is called real-time search.
Twitter Vocabulary
Here are a few words that people use when discussing twitter.
Twitter: A free service for sharing updates with twitterers following you.
Tweets Twitter updates. Your posts of maximum of 140 characters on twitter.
retweet: This refers to reposting tweets posted by others and giving them credit for the tweet. Twitter now provides a simple button for retweeting interestng tweets.
Twitterer: You are a twitterer if you have a twitter account.
Follow: This means to subscribe to a persons tweets and of course reading their updates on your home page.
Following: This is the act of subscribing to tweets. It also refers to tweets you have subscribed to.
Followers: This are the people following your tweets.
List: A category created by you. You put twitter account with similar themes into a list. For example you can create a list for twitter accounts of family members, colleagues in the office, services you use, etc
Trending Topics: The most popular phrases used by twitterers on their tweets right now.
SMS Related Articles
Paschal Okafor
is
NaijaTechGuide Team Lead
. The article
Twitter Free Social Networking like Facebook – Micro-Blogging Service
was written by . The article was last modified:
October 3rd, 2020