Are you the proud owner of the latest sleek Apple iPad? Planning for a long vacation with your loved one? Well, the following are a few iPad apps that might be your perfect companions during your trip.
iPhoto – Official iPad Photo App
We all know that iPads come with cameras which have a good resolution. You can further enhance the picture quality with this new application released by Apple. It compliments your iPad in several ways. iPhoto provides you with a lot more better ways to edit your images. The best part is that you won't require a new photo library.
---
Tell your Brand's Story on NaijaTechGuide
See why you need your story on NTG, Click Here
Nigeria's Number 1 Tech Blog
---
You can retain the same one. The feature that is worth mentioning is the photo journals. With this, you will be able to design your own unique album and share it using iCloud.
Award Wallet – Manage Loyalty Cards
Once you start traveling on a regular basis, it is quite normal to own several loyalty cards from airlines, hotels and even places where you rent your cars. These are just a few places. Actually you will get such cards from a lot of other places as well.
For a while, you can easily track the points that you earn but over a period of time it will become difficult to manage. That's when you will require assistance from this app. It maintains and notifies you of all the points that you earn. You will also receive emails when the date is about to expire thereby your job will be simplified.
Skyfire
This is one inevitable app that you will require for sure. It has a catchy feature called Hot Swap. Using this feature, several users can design their own personal accounts. They will be able to surf through their emails and stay connected with people on social networks.
If you are not traveling alone, you can use a single iPad along with several other users. The good thing about this application is that you don't have to go through the tedious process of logging in and logging out every time. It's a nice way to make friends.
MyPad or Friendly
This iPad app is almost like your social networking site. It helps you to surf through your profile faster. You can also check messages and other notifications. It is easier to remember special occasions such as birthdays and moreover you can also receive notifications for different games.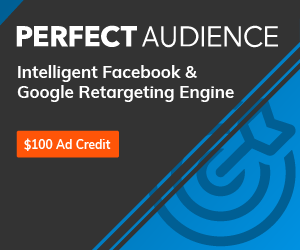 You will also have the option to share opinion on a photo and download pictures to your iPad. It is very much similar to a free Twitter application. The flip side of this app is that you have to spend money for the pro-version.
Find my iPhone
Although the name sounds as though this app is intended for iPhones, it is compatible with iPads. Apple offers this application for free and it can be downloaded from the stores. When you sign in using Apple ID, it will automatically display your present location with the help of a map.
Consider a situation where you miss your iPad. This app will come in handy for you. You can make settings so that a message is displayed on the iPad or still better even sound alarms can be set on the iPad. You can lock all your personal data from where you are and even erase it if necessary.
You can also consider the iPhone 7.
About the author: This is a guest post by Jena Branch. She is a writer from Buycox.com and writes more about digital cable and high speed internet. To get more information, go to this link.
About Guest Post: This post was written by a guest contributor. Please see their details in the post above. If you'd like to guest post for naijatechguide check out our guest post page for details about how you can share your knowledge, tips, and experience with our readers.
Related Apps Articles