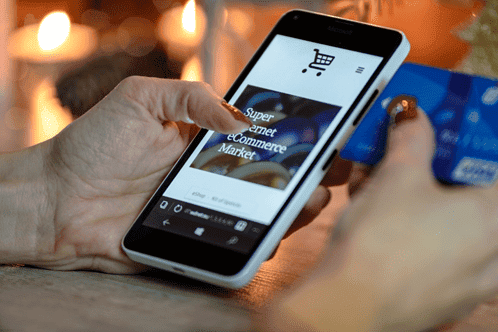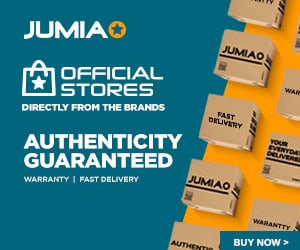 The term "Growth Hacking" has just recently come to limelight and has shot to fame exponentially seeing how it was coined in the year 2010 by Sean Ellis.
Many perceive growth hacking to be some sort of shortcut to online marketing success whereas it is simply a concept that stands on principles such as designing an astute strategy, employing intelligent marketing tactics and bringing to light some out of the box promotional tactics focused entirely on business growth.
As a matter of fact, growth hacking is not simply for small budget, small scale and on the rise businesses or products. The concept of growth hacking has made its way deep into our most conventional forms of marketing and is applicable to products and businesses of all sizes; including e-commerce businesses.
If we are to focus solely on eCommerce businesses, growth hacking is simply implementation and leveraging of the resources available at hand and appropriate usage of the said mediums to achieve business growth and success that results in revenue generation and growth.
Since e-commerce businesses lack the exposure that comes with a brick and mortar store and don't really have a physical presence, their digital footprint is of utmost importance and the only driving factor of success.
In order to achieve this and unlock the true potential of your eCommerce business, you can deploy the following tips and tactics to achieve exponential business growth and success.
Simplify your Homepage
Being in marketing, you must've always come across the age old saying of how the first impression is the last. Well, it might be outdated, repetitive, obvious and downright annoying but this statement always has and always will be relevant wherever the core principles of marketing are discussed.
Speaking of first impressions, your homepage will always, always be the first impression of your website and your business. The homepage is the make or break point of a converting customer to just simply an addition in your bounce ratio.
Since it's always a split second decision of whether to stay and explore or head to the next page, each element of the homepage needs to be pitch perfect and must have every conversion centric element associated within it.
The homepage should be uncluttered, conversion centric and straightforward. The customers that land on your website should be able to seamlessly browse through the homepage without confusion and should be able to navigate easily onto the other pages without getting lost.
Incorporate Strong Social Proof in your Marketing
Like it was mentioned earlier, e-commerce stores are at a disadvantage since they have no tangible storefront. People cannot look, feel and touch the content at sale on your website just like they cannot see all the order that are storming your store.
You won't know whether the eCommerce store you are at presently has 2 visitors or 2 million. We all know stores overflowing with customers piques interest but that is not at all possible with an e-commerce store.
To curb the issue of isolation and feeling lost, Social Proof is one way you can make all your potential customers believe that there are other people interested in your brand, they like your product and have done business with you.
This influences new and potential customers and makes conversion that much easier. You can use several mediums such as customer reviews, testimonials, social media engagements and case studies to make your case.
According to research, the most effective social proof technique is one that includes audiovisual proof from an individual.
Spark and Leverage the Fear of Missing Out (FOMO)
A bit of manipulation of the consumer psyche that goes a long way is to create a sense of urgency and the fear of missing out. The way this can be done is by putting a time span on your sale offer (limited time offer), giving the deal or discounts to the first few customers or brand your sale as available only until stock lasts.
This triggers the FOMO concept (Fear of Missing Out) and can push your cause even further when you display the number of visitors online, or the number of people that have bought and/or used this product.
The fear of missing out on a product or offer increases the urgency and pushes the potential customer into a converting customer and will help you make a sale. These small tactics help customers make a purchase decision that much easier because they see the product slipping right out of their hands if they don't act at the moment.
Make Use of Loyalty Schemes
Getting a customer to convert is no easy feat and it's equally tough to get the customers to come again. Strictly from a cash flow perspective, loyal and returning customers generate far greater revenue as compared to first-time visitors because they are void of any customer acquisition cost.
According to research, recurring/ returning customers are likely to spend approximately 67% more than new customers.
Not only does it establish a channel of communication between you and your customers, it also makes your customers feel valued, appreciated and rewarded. For example, Air miles are a popular loyalty scheme that rewards frequent flyers with free flights, privileged status and frequent upgrades on their flights.
Another form of a loyalty scheme is one commonly used by internet service providers that reward your loyalty through discounted internet packages such as Xfinity Bundle Deals.
The sense of ownership, value and loyalty that you will instill by rewarding your loyal customers will go a long way and give you recurring business that will be worth much more than the reward.
Keep in mind that the loyalty program is a double-edged sword if the offer on the table is not worth the time for your customers. Giving a loyalty reward that is too little, insignificant and not of much value to your customers can become probable cause for your customers to abandon you and tarnish the reputation of your brand.
Convert Smartly and Simply
No one wants to go through a tedious purchase process. Who in their right minds likes to fill out form after form just to buy a product they like? This is the number one cause of abandoned carts. As many as 26% of visitors abandon their shopping cart if asked to register before they buy. Make sure that your sales funnel is as simple as possible and is not more than a 3 step process.
Although savvy email marketing campaigns allow for you to laser target your audience and give you the prospective customers that you need but you can lose them just as easily if your conversion process involves filling out long boring forms.
Ideally, any form on an eCommerce site should consist of a name, email, address and payment details field, nothing more.
Provide Customer Support
E-commerce stores can witness a dip in sales or not pick up sales at all if the consumers present on the site cannot get a hold of someone to answer their questions. Customers require a personalized and human touch in every transaction to push them just a little further to make that purchase. Simply incorporating a live chat service, a customer care line and answers to simple questions can go a long way in increasing your revenues.
As per research, visitors that engaged with the live chat feature were eight times more likely to convert as compared to non-chatting customers. According to the same survey, customers are 63% more likely to revisit a website with a live chat functionality and 38% mentioned that they made the purchase with the help of a live chat assistant.
Test the Website Periodically
Your eCommerce website needs to undergo technical testing every once in a while to ensure that it is in top working order and has no flaws and need to make sure that your local cable service are top-notch in order to prevent a decrease in sales, growth and rankings. Be it the load speed, A/B testing or just the overall functionality of the website.
Your website should be able to load in just 3 seconds, every second after that will increase your bounce rate. Did you know that a second's delay in load time can boost your bounce rate by up to 7%? If your website does not load within 3 seconds, as many as 40% of the people will move on to another.
This is the reason why speed is of the essence and why periodic technical testing of your website is a must so as to not be a hindrance in your growth and revenue.
Growth Hacking, just like all other forms of marketing is a process of trial and error and requires constant effort, innovation and exemplary execution for it to work to the best of its abilities.
Make sure that whatever tactic or a combination of strategies that you are using are in-line with the industry standard practice and have creative elements associated within them. Great UI/UX, customer support, your digital footprint are all contributing factors to your digital success and are equally important so make sure to not be negligent of any of them.
Related Topics
Paschal Okafor
is
NaijaTechGuide Team Lead
. The article
Growth Hacking Tips for eCommerce Business
was written by . The article was last modified:
February 12th, 2022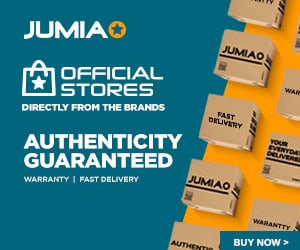 NaijaTechGuide may receive financial compensation for products/services purchased through affiliate links on this site. See
full Affiliate Disclosure Here