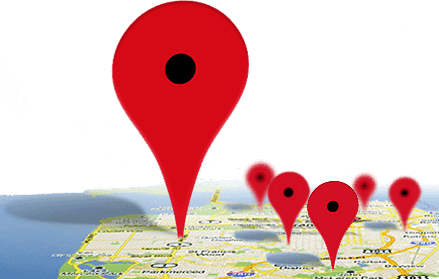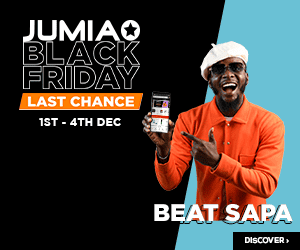 There are so many different kinds of marketing these days, one can barely keep up. After considering the popular ones such as digital marketing and social media marketing, as well as content marketing, location-based marketing (or Geolocation Marketing) is yet another important option to look at.
I have seen a lot of marketers do location-based marketing and not know that's what they are involved in. Other times, marketers don't know what they are missing out by not leveraging this approach.
Being one genre of marketing that can be extended to location-based digital marketing and even location-based social media marketing, here's a complete guide to yet another hot conversion approach for your business.
What is Location-Based Marketing?
Location-based marketing (a.k.a. Geolocation Marketing), also commonly referred to as LBM, is a form of business promotion which takes advantage of a mobile phone user's location to offer them relevant suggestions from businesses close to them.
The idea behind this model of advertisement is that customers are treated as a dynamic entity rather than a static one. Likewise, there is the requirement of the end user of this service (the customer) to opt-in to get such updates.
When that goes the right way, these customers are then given a suggestion of businesses that they could interact with based on the location their cell phones give off to the local service providers.
Principle of Operation
As mentioned above, Location based marketing or LBM is usually requiring of the end user to sign in (or opt in). The reason for this is because businesses will have to make use of a prospects' location, which is considered an invasion of privacy if they (the prospects) have not authorised such.
In the case a prospect willingly agrees to opt-in, the process will usually involve them downloading/ authorizing an app. Note that the phrase 'downloading an app' as used here does not mean something elaborate.
There are a lot of web-apps with small sizes that the customer won't even know they downloaded. This app asks for access to their location and then, adds such users to a geofencing service
Geofencing – An automated service that triggers alerts when the user/ cell phone crosses certain geographic boundaries
Important Data in Location Based Marketing
If you are still sceptical about doing location-based marketing for your business, here are some statistics to get you through
About 3 in 4 smartphone users will use their phone to get recommendations on location-based services (StatCounter)
Brands are now seeing as much as 20% increase in engagement when they add location-based services to their business (MarketingGland)
No less than 69% of Google searches now involve a location (MarketingGland)
Local searches are growing 50% faster than mobile searches overall (SearchEngineLand)
69% of digital media time is spent on mobile (wiredSEO)
Location Based Marketing Strategies
If you are also looking to beef up your presence on the local scene with even more customers, you should look at some of the strategies below to get you started.
1. Blog Posts
You must have been hearing that having a blog is important for your business. What you might not know is how it is also important for your LBM.
Under the new Google updates to its search engines, the Alphabet-owned company has now made it easier to find companies in the local scene from search queries. That means you can, now more than ever, develop blog posts around your business with the location placed strategically in the content.
What that means is that of the 69% of searches that now involves a location, some of them will be directed towards your business. Some of them will lead to conversions in the end and done well, recurring sales
2. Use Directories
To increase your brand visibility, consider submitting your profile info to local directories or directories of a local chambers of commerce. If your area has got the traditional yellow pages, go for it.
It is easy to think the world has advanced to a very digital stage so much that people have now neglected paper information. You couldn't be more wrong. Got local directories? Start researching how to get into them. These will strengthen your location based marketing.
3. Use Multiple Platforms
The advent of location based marketing was launched by the idea that was SMS. Today, with a ton of instant messaging (IM) apps on the software market, businesses can now do so much more.
For example, you can leverage Facebook and Instagram's location services to target customers in your locale. That way, your ads and business promotions will not be all over the place but targeted to a specific audience.
4. Re-purpose user content
People share on social media for one underlying reason – the need for exposure and social gratification. You can make that happen for them while making something happen for your business too.
Using the same geolocation filters from above, you can take local user content and republish on your own portals. Sending out a link to notify such people is enough to get them to drive traffic to the page themselves.
You have helped such people gain exposure, and they have helped you inform their friends that your business is in such an area. Win-win for everyone, isn't it?
Top Location Based Marketing Apps to use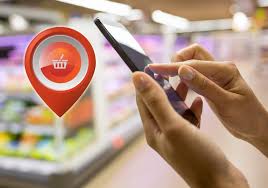 Like most services today, there's usually one or more applications that make things easy for the user. Chances are you are just starting out.
Thus, I will only be recommending not only the top options but those with a pleasant learning curve to match.
Below are seven of the best location-based marketing applications you should totally try out.
Foursquare – Has over 8 million worldwide users with about 2.5 million checking in every day
Groupon – Drives your business to encourage loyalty while engaging audience with beautiful copywriting
Google Places – From the search engine that is preferred over others more than 90% of the time
Google Offers – Recently launched, Google Offers gives Groupon a run for its money
Facebook Places – Yet another social platform that rivals Foursquare
Gowalla – This one even allows you personalise greetings for your users that check in
Yelp – Thinking of the yellow pages? Yelp is what the digital version looks like
Advantages of Location Based Marketing
Here are a couple of reasons why you should totally try location-based marketing for your business
1. Increase Customer Base
You will have a higher chance of boosting your customer base if you advertise the business to those in the area where you are offering it, don't you think?
2. Connect with the Audience
One of the advantages of limiting your marketing to an area is that you can create a deeper connection with them. Using the cultural allowances and themes of the said location, relevant content can be created to resonate with just that audience
3. Boost Engagement
Because people will want to identify with the locale, you have a better chance of getting engagements on your content if you create it for a specific set of people, and no more.
Challenges of Location-Based Marketing
Everything we have been looking at so far looks like a great reason why you should try location-based marketing. This piece would not be fair if it didn't include the challenge you'll face though.
To be candid, you have to be prepared for the lot of them.
Some of the most recorded setbacks faced with LBM are
1. Reluctance
With all the noise online today about how, companies wrongfully manage user data, more users are getting wary of what type of information they share with brands.
It is thus not uncommon that people in your locale will not want to associate with you. That is not because you have done something wrong, but of the fear of what might be.
2. Privacy
Sampling a lot of smartphone users, you will find out that many turn off location settings for issues of privacy. If you ask me, I would say these concerns are not baseless.
The rate at which companies share their user data with others (with the intention to use the data poorly even prevalent) is alarming. If you don't agree with these users, draw some insight from the Facebook and Cambridge Analytica saga that has redefined how the world sees its digital privacy
 3. Relevancy
If you looked at a lot of apps that plan to use the user's location, there is always an ambiguity in their requests. It is almost like every developer uses the same template to ask for the user's data.
That is sure to overwhelm the average internet user and make them less enthusiastic about the next request they'll get.
The key to preventing this is to define what the user is going to benefit by opting in to your service.
4. Accuracy
The accuracy of your codes in pulling the right user location is a big challenge that has rocked some businesses in the past. You can't have a business in Lagos and have recommendations sent to those in Calabar.
That is unless you meant for that to happen and there's a channel in place to serve them. Otherwise, you are just wasting a lot of advertising time and effort in the wrong place
Want to try location-based marketing too? We think you should. With the right strategy and approach, your business will surely get to new heights.
Related Topics
Paschal Okafor
is
NaijaTechGuide Team Lead
. The article
Location-Based Marketing : Here's everything you need to know
was written by . The article was last modified:
February 12th, 2022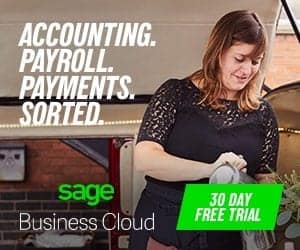 NaijaTechGuide may receive financial compensation for products/services purchased through affiliate links on this site. See
full Affiliate Disclosure Here