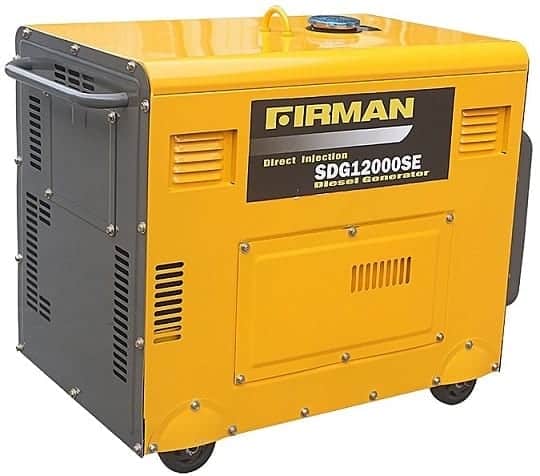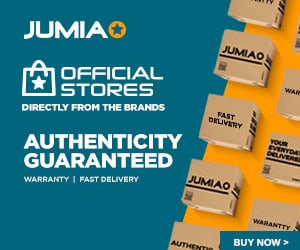 Most of the time, generator sets — as alternate power backup system — are classified based on the fuel types they use. Also, on the basis of load/carrying capacity. Fuel-wise, there are petrol, diesel generators, kerosene generators. Yes, they aren't widely adopted and used, but kerosene-powered generators do exist. Here we share some of the best small and portable diesel generator.
Back to the crux of this write-up: the best portable diesel generators.
While petrol generators run quieter and produce less harmful carbon dioxide fumes than their diesel counterpart, diesel gensets are generally known to use less fuel quantity and produce more power than petrol generators.
This fuel-to-power cost-effectiveness is why diesel generators are mostly used in many homes, offices, construction sites, and factories that require huge amount of power supply for long periods.
Diesel generators supply power for longer periods while using about less quantity of fuel compared to petrol generators to supply the same power.
"This fuel efficiency — and the resulting edge that diesel generators have in power production — is the major advantage of going diesel over choosing petrol.", says Bluedm
Like their petrol counterparts, diesel generators also come in high-capacity and low-capacity sizes but the following machines below are some of the best low-capacity, small, or portable diesel generator worth buying in 2023.
Best Small and Portable Diesel Generators
1. Firman SDG7000SE 6.5KVA Diesel Generator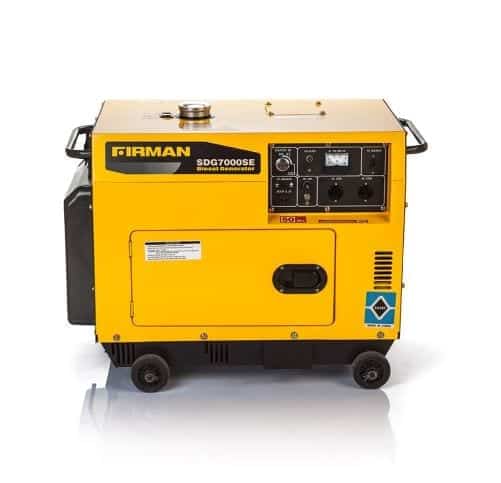 The FIRMAN SDG7000SE is another portable diesel generator that is suitable for home, office, and industrial use.
Apart from being similar to other portable diesel generators in this review by having soundproof enclosures and other semblances, the SDG7000SE can be started by recoil mechanism and electric key start.
The FIRMAN SDG7000SE also supply more power as it as a rated AC output of 6.5kVA and max output of 7.5kva. Tank capacity is 15 Litres and on rated 6.5kVA output, the generator can run up to 7 hours on continuous operation. For details, View this Page
Compare Prices
2. Firman SDG12000SE 7.5KVA Diesel Generator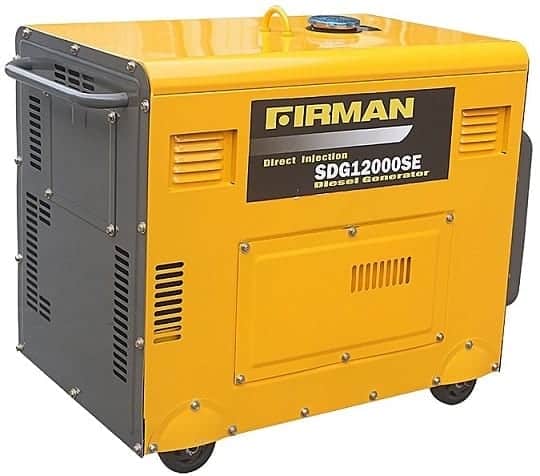 If you need a bit more power in a compact package, the FIRMAN SDG12000SE is one of the best portable diesel generator. It very versatile and is suitable for home, office, school, and industrial use.
The generator boasts of silent operation, thanks to its soundproof enclosure. You also get a combination of recoil mechanism (rope and grip) and electric key start, just like in the SDG7000SE.
The FIRMAN SDG12000SE has a rated AC output of 7.5kVA and max output of 8.4KVA. Tank capacity is 15 Litres and the generator can run for 6.6 hours on rated output on full tank. For specs and pricing, View the Page
Compare Prices
3. Kipor KDE7000T 4.5KVA Diesel Generator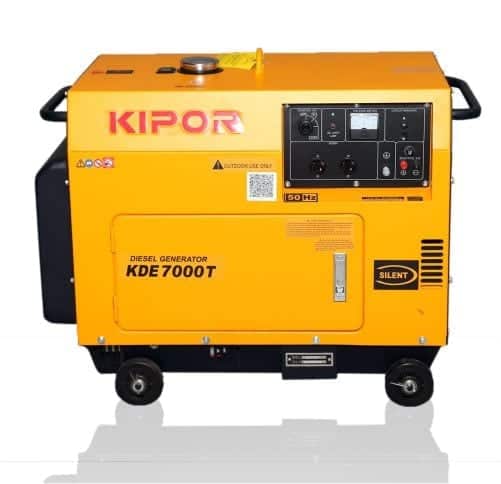 This Kipor genset is a 4.5kVA power backup system powered by diesel and comes in a compact portable body structure — similar to the body form of most 3.5kVA generators.
It, however, comes in an enclosure that confers it with semi-silent and soundproof properties during operation.
With an 100kg dry weight, 13.5 Litre fuel tank capacity, and a continuous duration of 12 hours, the Kipor KDE7000T easily claims its spot as one of the best small and portable diesel generators to buy in 2021.
The diesel generator has dimensions of 912 x 532 x 740 mm with key start provided. For more details, View this page
Compare Prices
4. Lutian 5GF-LDEX 5.5KVA Diesel Generator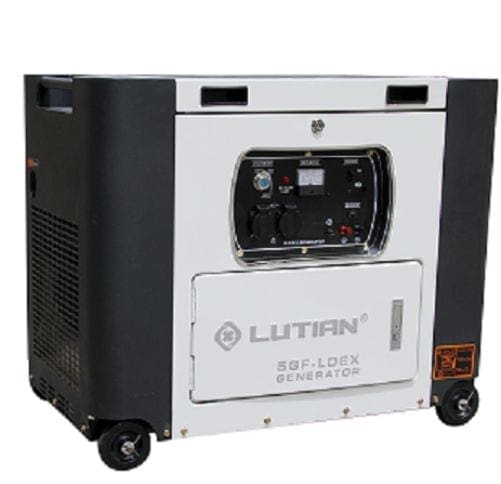 This 5.5KVA diesel generator by Lutian also possesses qualities that makes it worthy of being on this list. Also encapsulated in a soundproof enclosure, the Lutian 5GF-LDEX doesn't give off much noise during operation.
The portable generator is started by electric key only, has a single phase, 16-litre fuel tank capacity, about 14 hours continuous operation time, and an low oil alarm system.
The Lutian 5GF-LDEX comes with a vertical, 4-stroke, air cooled, direct injection, single cylinder engine. It is one of the best small diesel generators around. For more information, View the Page
Compare Prices
5. Lutian 5GF-LDE 4.4KVA Diesel Generator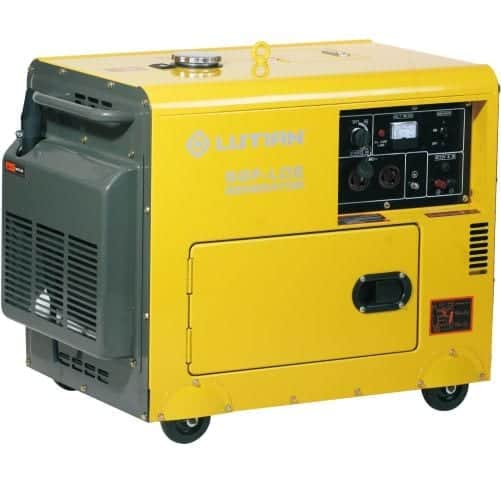 This portable diesel engine generator is similar to the 5GF-LDEX above. They are both manufactured by Lutian, have the same features and specifications, fuel tank capacity, operation duration, engine model, start mechanism etc.
The only significant difference between the two products is their design — which is not-too-distinguishing by the way. The 5GF-LDE has a smaller capacity of 4.4KVA compared to the 5.5KVA rated capacity of the 5GF-LDEX.
It also features a 16 litre fuel tank and a 1.65 litre engine oil tank. For detailed specs and price, Visit this Page
6. Perkins 403A-11G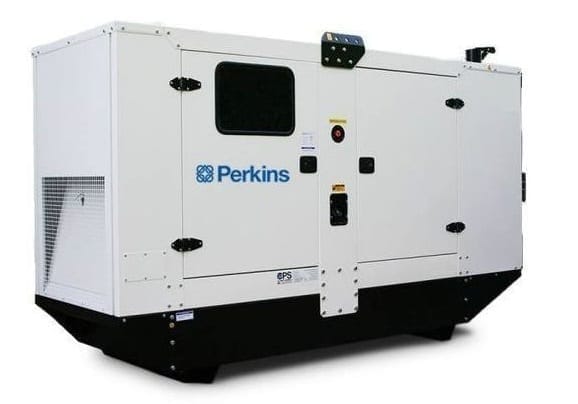 Perkins is another worthy name to look out for when shopping for a generator. This 10KVA generator is bigger than the other small diesel generator models, but the higher capacity means it can power more.
The 403A-11G is one of the smallest generator made by Perkins and it boasts of a powerful engine with impressive and durable output/performance and low operating costs.
The generator set comes with a sound attenuated enclosure made out of high-quality steel and paint process.
The canopy also confers the engine control panel and the generator itself with advance waterproofing, dustproofing, and anti-vibration. For details and prices of this and other Perkins generators, View this Page
Compare Prices
Portable diesel generators are generally less expensive, easy to move and maintain, produce less noise (many thanks to soundproof enclosures) than bigger standard diesel generators which require bigger mount space due to their size.
They (portable diesel generators) however provide reliable power supply to households and commercial offices for longer periods while effectively utilizing fuel consumption.
More about Generators
Paschal Okafor
is
NaijaTechGuide Team Lead
. The article
Best Small and Portable Diesel Generators in 2023
was written by . The article was last modified:
January 3rd, 2023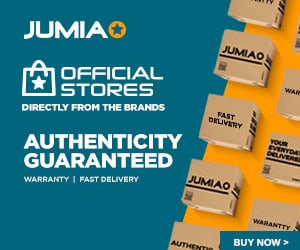 NaijaTechGuide may receive financial compensation for products/services purchased through affiliate links on this site. See
full Affiliate Disclosure Here