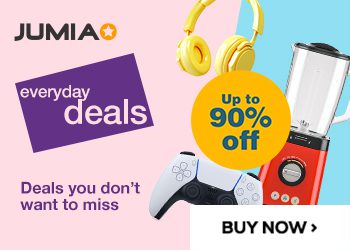 In the present day, the global market is quite competitive. As a result, businesses dedicate much of their resources and time in looking for new clients.
Without focusing on getting clients, it's obvious that a business will be pushed out of the market. In equal measure, it's also important to retain your new customers.
The best way to retain your customer is by making sure that they are satisfied with your goods and services. By retaining existing clients, you will save much more. It's estimated that getting new customers will cost you six times of what it will cost to retain them.
It's a fact that experienced business owners are cognizant about the importance of satisfying customers. Unfortunately, a key mistake that adept business owners make is assuming that offering high-quality goods and services is a sure way of keeping customers.
Well, in some cases, it may work but cannot last for long; be sure your customer will leave at some point. So, what should business owners do in order to earn the loyalty of their customers? Here, we explore some ideas you can use to retain your business.
1. Do Promotion and offer Perks
Offering free promotional products during conferences, events, or trade shows will work for your business. Additionally, giving out company-branded merchandise such as t-shirts, pens, and notepads will increase the exposure of your company.
When customers come across the name of your company on a regular basis, they will be able to remember your business when they are in need of something you offer.
It's important that the product should be visible and unique. Offering discounts and rewards will always make customers remember a business. They will always be attracted by the benefits you offer to them!
2. Explore Memory Tricks of the Game
As they say, marketing should always be specific, measurable, attainable, relevant, and time-bound (SMART). SMART goals are the most effective ways of making things in your business and focusing attention.
Combined with inbound marketing principles, a SMART goal is the only way of delivering high returns on investment.
3. Make use of a Vanity Phone Number
This is a customized number with a specific sequence of digits. Besides playing a key role in branding and marketing, a vanity phone number enables customers to recall your business.
According to research done recently, vanity numbers improve the rate of recalling by 84 percent as compared to numeric numbers.
They also convey key information such as the company's name, goods, and service offered, and how customers can reach out to you.
4. Maintain Contact with your Customers
The first step is to ensure that anyone in your business attending to customers should make sure that they pay attention to their needs and offer high-quality services.
In case a customer experienced an issue and has been resolved or transaction is complete, reach out to find out about their experience.
Additionally, reaching out to your customers after sale makes them feel that you care about them. Most people check their social media accounts frequently; therefore, social media offers the best platform you can use to stay in touch with your customers.
Engage them by responding to their queries. You can also keep contact by sending them email newsletters or special incentives. Remember, you should ensure you don't come across as a nuisance as you engage them.
Furthermore, customers tend to be more loyal if they feel that they are valued. Send customers anniversary cards, birthday cards, and holiday cards among others.
Gifts are great follow-up tools. You may not have to spend a fortune to show that you care about your customers. No. Come up with interesting gifts that go along with your business or the recent purchase made by your customers.
Most importantly, as you engage with them, it's good, to be honest. In case you're going through a rough patch, let them know!
5. Ask for their feedback
Are you certain that your customers are satisfied with the products and services that you offer? What do they like? What do they want to be changed?
It's hard knowing their thoughts. Did you just release an amazing new product? Send a personalized announcement to them. Even better, release to loyal customers to get honest feedback from them.
Ask them! And you will discover what to improve or whether you are doing great. You can either use a questionnaire or an online survey to request for feedback. Offer a discount on the next purchase to encourage their participation.
6. Make use of a queue Management System
We all agree that waiting can be really frustrating; waiting without end in sight is downright disastrous if you want to foster customer loyalty.
However, a queue management system can reduce waiting time as it updates as their appointment approaches. This will save your customer's time as well as help your in-house team be productive.
Your customers will be willing to stick with it if they know you will not waste their time.
7. Offer Reliable Service
Most businesses don't live up to what they promise their customers. However, having a firm reputation for reliability can boost your customer's trust thus fostering repeat business.
Consumers always want something they can rely on; give them that and they will reward you with loyalty. If you run, for example, an e-commerce site, which ship within 48 hours, make sure that the products leave your warehouse in good time.
If you guarantee speedy delivery of pizza, send updates so that they don't keep on waiting. Just treat them well and offer a reliable service. They will stay loyal!
In summary, earning the loyalty of your customers should be your top priority because they know about your brand and services.
They will refer their friends or family members to your business. Concisely, they will keep your business growing.
You can implement all of the above means of earning their loyalty. The most important factor is to focus on them and meet their needs.
Related Topics
Paschal Okafor
is
NaijaTechGuide Team Lead
. The article
7 Outstanding Ways Your Business can Earn Customer Loyalty
was written by . The article was last modified:
October 3rd, 2018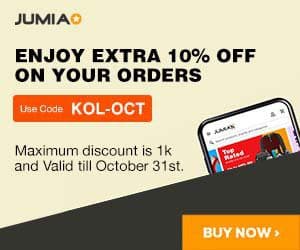 NaijaTechGuide may receive financial compensation for products/services purchased through affiliate links on this site. See
full Affiliate Disclosure Here