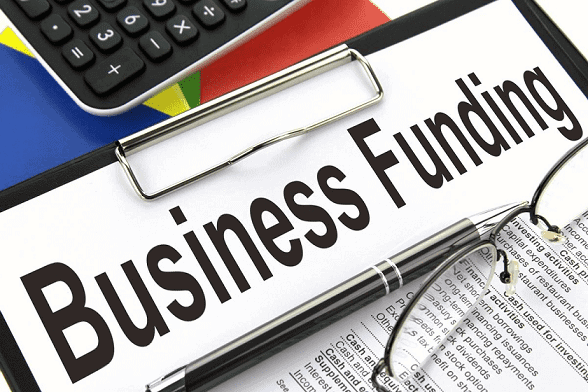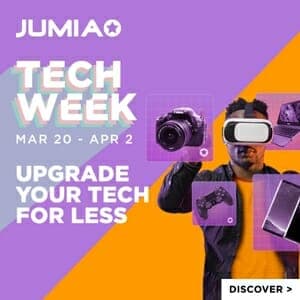 Since financing is an essential component for the success and survival of any business, you will have to be thoughtful, considerate and decisive about it. You may choose to find investors for your business or take out a loan to fund it.
If you are considering taking out a loan then you will most probably look to a bank automatically. However, you do have another major source of capital funding which is equally good: the federal government.
There are several loan programs offered by the government for startups as well as growing businesses. All you need is to understand which ones are suitable for your business and you can take advantage of it.
This is the key to get additional capital for your business venture. Take a look at some of the federal loan programs and their working process to choose the right one for your business funding requirements.
The Basics of Loan Programs
Federal Small Business Administration, SBA and the US Department of Agriculture, USDA are two such programs that you may opt for should your business qualify for the intended use of these funds.
The core benefit of availing these loans is that they provides small businesses with the opportunity to obtain financial help on terms that are more favorable than the SBA guarantee that they would have otherwise received.
The type of business financing that you can obtain include:
Business Loan
Equipment lease
Cash advance against credit card income
Commercial mortgage loan and
Loan for equipment purchase.
In many cases, new and unproven businesses will find it very difficult to get proper funding for their small businesses without a partial government guarantee.
SBA Loan Programs
Some of the most popular SBA loan programs on offer include:
7(a) Loan Guarantee: This program is one of the most popular federal loan programs. It is generally used to help finance startups and growing businesses with a guarantee for an amount up to $5 million.
Microloan Program: The SBA offers this usually for short-term financial needs for any business such as for furnishing a new office space or for bolstering inventory. The maximum amount offered for these types of loans is $50,000.
504 Fixed Asset Program: This program is intended for businesses that benefit the communities directly. It can be through meeting the much required demand in the local market or by creation of jobs. These loans have a fixed rate of interest and are intended for long-term financing usually. The maximum amount you can get in these loans is set at $5 million.
Disaster Assistance: These are special programs offered by the federal government that carries low interest. These loans are extended to businesses as well as property owners for a long term who seek financing for restoring their properties to the pre-disaster condition after it is damaged due to a natural disaster.
The SBA loan programs are a major source of financial assistance. The SBA has its district offices nationwide and you will easily find one in your region for your business funding needs.
USDA Loan Programs
You can opt for the USDA loan programs if you are denied funding by the traditional banks or any other lender such as liberty lending. These loan programs are designed specifically with a focus on rural regions and the agricultural industry.
Businesses qualifying for such programs will get a lot of help in development and growth. These are often capital intensive and include:
Business and Industry Loan Guarantees: Known as B&I program as well, in these the federal government acts as a guarantor for a private loan that you may take for rural businesses.
Intermediary Relending Program: This federal IRP will enable you to obtain loans at low interest rates through the intermediaries that lend to businesses locally. These loans are given with intent to promote job creation and to help stimulate the economies in rural communities through your business.
Rural Business Development Grants: This USDA's RBDG program will provide you with grants for technical assistance and training. This is necessary to develop and expand small businesses in the rural sectors.
Rural Business Investment Program: The RBIP will support all investment companies in the rural areas so that they can meet with the financial needs of the living in the rural regions.
Rural Economic Development Loan and Grant: Also called REDLG, this program will provide you with funding for infrastructure projects in the rural areas. Offered through local utilities, these loans are passed to the local businesses in the community for projects that will create long lasting job opportunities.
Rural Micro-entrepreneur Assistance Program: RMAP is much like the micro-loans program provided by the SBA. This USDA loan program is offered to qualifying businesses to grow and provide them with the necessary training and technical assistance.
Value Added Producer Grants: VAPG programs extendgrants to the agricultural producers to help them in production and marketing of their new products. If you are a new or disadvantaged producer you will surely receive some priority in this specific program.
The Working Process
In most cases, both these federal loan programs will not provide direct funding to your business. Generally, the federal government will act as a guarantor. This means that when you approach a conventional lending institution such as a bank, both you as well as the bank will feel more secure taking and authorizing a loan to your business.
Through programs like these, business funding is made easy and you will seldom be denied of funding. These loan programsare therefore ideal for business owners that lack credit, or experience or have an unproven business model. This is because all banks and lenders consider the federal government as the most reliable debtor.These programs guarantees the banks a part of the loan balance with an underwriting guideline corresponding to it so that it opens up the borrowing capability of more businesses.
All you need to do is to find and engage an appropriate agency to go through the long process of applying.
Author Bio
Marina Thomas is a marketing and communication expert. She also serves as a content developer with many years of experience. She helps clients in long-term wealth plans. She has previously covered an extensive range of topics in her posts, including money saving, Budgeting, business debt consolidation, business and start-ups.
Related Topics
Paschal Okafor
is
NaijaTechGuide Team Lead
. The article
Different Types of Government Loans available for Business Funding
was written by . The article was last modified:
February 24th, 2019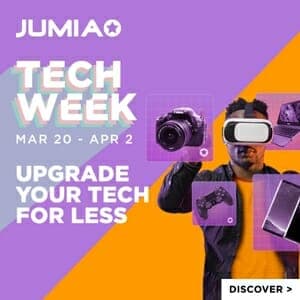 NaijaTechGuide may receive financial compensation for products/services purchased through affiliate links on this site. See
full Affiliate Disclosure Here