Did you know that 49% of consumers depend on influencer recommendations? It's no wonder why influencer marketing is one of the growing trends in 2022.
Whether you want to increase your sales, develop brand awareness or reach new clients, influencer marketing can help you out.
All you need is a proper plan to execute the whole strategy. Keep on reading this post to learn how to plan an effective influencer strategy.
Determine your Target Audience
The first step in creating a successful influencer campaign is to identify the people you want to reach and influence. Use statistics from your web page or social media to discover their age, gender, interests, favorite channels of communication and other relevant data.
Knowing this information will help you find the right influencers that have a special bond with that kind of audience. Also, identifying your target group will give you valuable insights into their content format and other preferences.
However, don't try to target everybody. A specific niche may seem like a small percentage of people, but it has a higher percentage of effectiveness and success.
People are more likely to trust and engage with content that is relevant to them. This is especially true for social media platforms, where users can easily block anyone they don't want to hear from.
It's also important to note that a niche doesn't have to be small. In fact, it can be beneficial to focus on a smaller group. Niche marketing works because it allows you to be hyper-focused on a group of people who want to hear from you.
Identify your Goals and Key Performance Indicators
Another important thing for a successful influencer campaign is to determinate your goals, in other words, what would you like to achieve? Do you want to drive traffic to your website, to increase sales of a certain product or to expand your brand awareness?
Focus on one or a couple of objectives; otherwise, you will only create additional unnecessary confusion.
Once you know your goals, determine how you will measure the effectiveness of your campaign. KPIs may vary depending on your objectives. For instance, you can track the number of downloads, sign-ups, shares and the list goes on.
Once you decide on your KPIs, you can start collecting data for your campaign. You may want to start some of these tracking mechanisms at the beginning of your campaign and others as it ends. For example, if your goal is to grow your email list, you can start with one of these methods:
Offer an exclusive discount to those who sign up
Ask a question that only email subscribers can see
Give something away only to those who sign up
Invite only those who sign up to a private blog post or webinar
Discover the Influencer Landscape
Before reaching out to all influencers you think are a good fit, it's crucial to understand your industry and the current influencer map with various segments.
Therefore, figure out different types of influencers who reach your target audience. Are they journalists, thought leaders or fellow peers? When you determine main groups broke them down further into more specific profiles. For instance, journalists can cover offline magazines, online portals, high authority blogs, and other publications or details.
Similarly, thought leaders can be academics, industry experts, or public figures. The more detailed you get, the easier it is to find the right people to work with. Now that you have a list of potential influencers, it's time to do a bit of research.
You must ensure that the people you want to work with fit with your brand. You also want to make sure their followers are interested in your products or services. You can do this by reading their blog posts or articles, looking at their social media accounts, or checking their website.
That way, you can have a good grasp on all your possibilities and choose the most beneficial one. Explore various options, but remember to have in mind the preferences of your target group.
Do your Homework
Now when you have a list of influencers with whom you would like to cooperate, it's time to do your homework.
It means you should put yourself in the influencer's shoes and get another look at your cooperation. Think about how they can benefit from it, basically what's in it for them. Figure out what motivates them and make sure you include these factors in your proposition.
Likewise, try to develop a relationship with the influencer before asking for the promotion. Introducing yourself by getting down to business right away won't leave a good impression. Try to connect with the influencers on social networks and nurture your relationship before reaching out officially.
The best way to nurture your relationship is by commenting on their posts. It's a simple thing, but commenting on someone's posts instead of immediately asking for something shows that you're interested in their life and that you're serious about developing a relationship.
Keep track of the comments you make and the replies you give so that you can make sure that you're not overdoing it. You don't want to come off as too eager, eagerness can actually be a good thing, but you don't want to be too eager either.
Create Relevant Quality Content
After selecting your influencers, the next step is to create high-quality content that resonates with thousands of followers. This is a vital factor that determinates the success of your campaign.
The content should provide some value to the readers, whether it's a piece of useful information or light entertainment. However, avoid salesy and promotional tone.
Remember not to give influencers restrictive guidelines and provide a healthy environment for content creation.
The best way to do this is to outline the desired goals of the content. What do you want viewers to walk away with? What message do you want the content to convey? What angle do you want the content to be shot at?
These are just a few questions you can ask your team to help you outline the goals for the content.
Set up Campaigns
This phase of influencer marketing strategy implies specifying the terms of the collaboration between you and the influencer. The formality of this agreement usually depends on the nature of your relationship. If you reached out to influencers through agency or platform, you need to set up more detailed campaign.
This means you should agree on who is going to create the content and how it will be distributed. Besides, make sure you define the number of posts and duration of the campaign.
Defining precisely the terms of collaboration ensures all parties are aware of their responsibilities which is a main precondition for their execution.
When you set up a one-on-one agreement with an influencer, you can focus more on setting up mutual goals. In such cases, you should also discuss how you both can benefit from the collaboration.
As you can imagine, every influencer has its own preferences and wishes. Therefore, you should be flexible and ready to meet different needs.
Monitor and Evaluate Campaigns
The last step is to track the success of the campaign to make sure it brings desired results. If it fails to deliver the expected results, then make the necessary changes to ensure a positive outcome.
Keep in mind the performance of the influencers and take into consideration factors, such as impressions, engagement, and follower growth to estimate their performance.
More importantly, key performance indicators established at the beginning will demonstrate whether your goal is achieved or not.
Keeping track of your campaign performance and its evaluation will give you helpful insights and determinate its success or failure.
Having an understanding of what went right or wrong and taking action to improve future campaigns are important steps to take. With these tips in mind, you will be able to develop an effective social media marketing campaign and achieve your desired results.
Final Thoughts
An effective influencer marketing strategy includes discovering your target audience and identifying your primary goals, as well as finding suitable influencers and building a relationship with them. Besides, the quality content is a crucial segment of this strategy, as well as keeping track and analyzing the campaign results.
All these instructions may seem a bit overwhelming, but take one step at the time and results won't miss.
Author Bio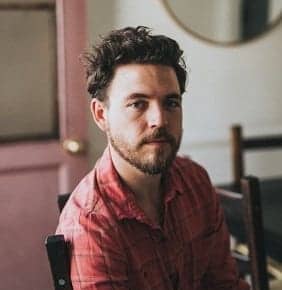 Scott Mathews is a full-time editor at Brill Assignment and a part-time at Assignment Helper. Apart from writing, he is in love with digital marketing, and his mission is to learn all the secrets of successful promotions in the online world. Besides, Scott loves to travel and experience different cultures and cuisines.
Related Topics
Paschal Okafor
is
NaijaTechGuide Team Lead
. The article
Lead Magnets 101: How to Plan an Effective Influencer Marketing Strategy
was written by . The article was last modified:
December 17th, 2022