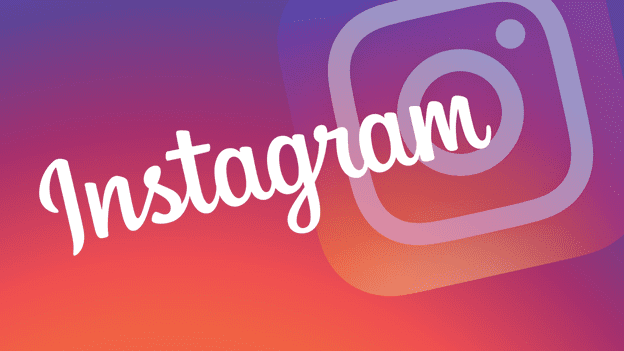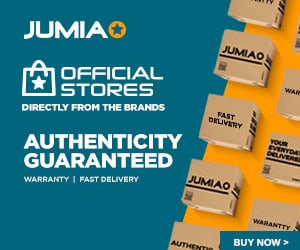 Instagram has grown into the second most used social networking platform after Facebook. With nearly a billion active monthly users, there are plenty of reasons to take this app seriously. For one thing, it has proven to be the most visually stimulating App.
Your client base can get an excellent idea of your product or service from looking at your content. It has also resonated well with the current tech-savvy generation. If you get more likes, it may well translate to greater brand loyalty. As a result, you can engage with your clients as they age and bring to rise newer users.
Tech companies have shown that Instagram is not just for visually oriented enterprises. They have used its feedback and engagement features to bring their brand closer to their core fans and all users.
1. IBM
With more than 195,000 followers, IBM stands out ahead other B2B enterprises on Instagram. What sets them apart is the educational nature of their content and Watson. Watson is an animatronic robot that IBM built into the App API to personalize user experience.
In truth, Watson is not just one bot but also a host of robots each with their individual personality and nuances. IBM's Instagram profile is like a great sci-fi story that inculcates a sense of the potential and power of technology.
2. HP
HP has a strong Instagram presence; this has been achieved by using subtlety, style and the finer points of graphic design. With a focus mostly on the printing and imagery products and services, HP strives to talk about memories and printing them on their wide variety of printers.
Most uploads on their page conform to this pattern. While HP's may not be the most inspired page; nonetheless, it gets the message home. With over a million followers, HP's Instagram strategy leaves nothing else to prove.
3. ADOBE
As an enterprise that provides products and services that play well to visuals, Adobe is in a unique place when it comes to Instagram's B2B. As the industry standard for editing images and videos, their strategy is to highlight their products by using them to create amazing visuals.
They sometimes even hire the best in the field to create images to be used as Instagram content. This strategy aims to attract novices to get their products to create the same type of visuals they see on IG.
Every adobe post on Instagram is stunning on its own merit; you are inherently attracted to the content even if you do not care what software went into making it look so great.
4. INTEL
Intel has been behind some of the most significant leaps in tech and innovation. It is always looking for a way to stamp its place further as one of the big boys of tech. Intel never fails to show the role they play in major events like the Grammy awards, the X games, and other conferences.
They have used their presence on Instagram to share these journeys. As a follower, you get the feeling of swiping through a celebrity's profile with stunning images and content that gives you the full picture of Intel's sheer size, reach, and innovation.
At the center of Intel's killer game on Instagram is the way they demystify their products. They peel back on layers of casing and tech jargon leaving to questions on what they do in the tech industry.
CITRIX
This company works so hard to make apps and data safe for users all over the world. Unlike many other B2bs on IG, Citrix has forgone massive promotions and stuck with soft pitching.
They attain results by getting captivating or emotive visuals and subtly super-impose their logo on the image. It could be anything from a pie, a Lego sets or a puddle anything goes. They have always found appealing ways to place their logo on an image, which keeps their 18,000 plus followers engaged.
6. Apple
As a big boy in tech, you would be surprised not to see Apple on the list. Apple rarely posts information on its products. Nonetheless, they usually share inspirational images, landscapes, and quotes from innovators.
You may be wondering how they keep a following of over 14 million entertained. Apple stays on top by keeping on engaging their audiences and calls to action.
An excellent example of this would be the #ShotOniPhone hashtag that encourages their followers to post videos and pictures made using iPhones. In this way, the audience creates the content for Apple, sneaky!
7. Amazon
You can always be sure that Amazon will go big at anything they attempt. They have used the same business and marketing values on their Instagram; a sound point missed by many B2Bs.
When you consider Amazon's IG presence, one word can sum it up "HOMELY." They focus on uploading products that you will use at home with some niffy office appliances and novelties here and there.
They have taken confidence in the fact that people are inherently lazy; consequently, they bring the products closer to you. They have also utilized video ads to coax some sales from their over 1.2 million followers.
Related Topics
Paschal Okafor
is
NaijaTechGuide Team Lead
. The article
7 B2B Tech Companies Killing It on Instagram
was written by . The article was last modified:
February 12th, 2022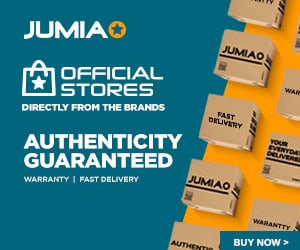 NaijaTechGuide may receive financial compensation for products/services purchased through affiliate links on this site. See
full Affiliate Disclosure Here