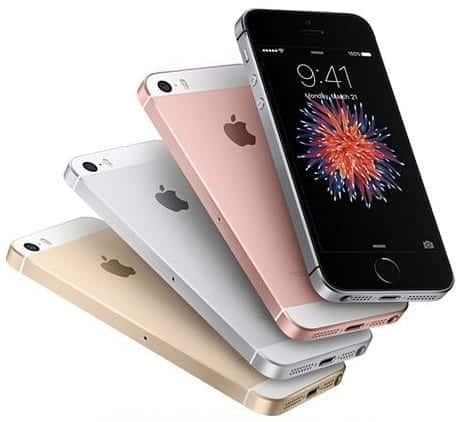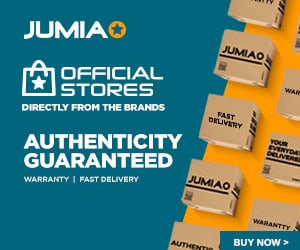 After two-quarters of declining sales this year, Apple has its focus on emerging markets like China and India. But knowing its expensive high-end models haven't been performing well worldwide, the giant smartphone manufacturer is tipped to release a new cheap phone.
A new report from the NIKKEI Asian Review suggests Apple has plans to revive its 2016-launched iPhone SE. The small device which measured only four inches was a huge success globally.
Its average price of $399 helped it penetrate all continents, particularly the emerging markets Apple now wants to target.
So, when will Apple release iPhone SE 2?
For the better half of this year, rumors suggested Apple would release iPhone SE 2 on September 10. It was something a lot of people excepted now that the company has confirmed its intention to revive the device.
On September 10, however, all attention focused on Apple's latest creations: the iPhone 11 and the iPhone 11 Pro. There wasn't a single indication the SE would be back, and no one from the company talked about it throughout the event.
But as it appears, Apple plans to release the iPhone SE 2 in spring 2020. It wouldn't be surprising for the company to release the phone in the first half of 2020 though. Based on Apple's latest sales reports, a cheap phone would be the only way to reclaim its market share.
Time Cook, the company's CEO, also believes Apple must re-strategize if it wants to get back to its dominant ways. A couple of months ago, the company lowered prices for its iPhone X and XS devices.
It also flagged a trade-in program that allows iPhone users with older models to upgrade to newer ones at a cheaper cost.
iPhone SE: Design and Specs
When the SE 2 comes out, if it ever does, there are rumors it will resemble the iPhone 8 in size and design. That would make it 4.7 inches in screen size and seven inches bigger than the original SE model.
The phone will feature advanced performance specifications albeit for its display which will use the cheaper LCD design, Apple insiders have revealed. The company's latest phones use the more vibrant, light-emitting diode displays but they are more expensive to design.
If designed with great specs; a new SE phone could comfortably challenge Apple's competitors in China, India, and other emerging markets. It could also provide stiff competition to some high-range manufacturers like Oppo and Huawei.
Some of the major specs to expect from the SE 2 besides an LCD screen are a 128GB internal storage space, 2GB RAM, and a 12MP back camera. Customers could, however, opt for a cheaper 32GB model.
Nonetheless, improved features would be a drastic improvement from the SE and earlier models like the iPhone 5. Compare the iPhone SE vs. iPhone 5s to refresh your memory on how far Apple has come in relation to its latest flagship devices. Both the SE and 5S are surprisingly still in the market and cost a fraction of the iPhone X.
Expected iPhone SE Cost
There's no doubt Apple wants to be the most dominant smartphone in India and China. But guess what? The most prominent devices in these two markets cost under $300. Can Apple sell an iPhone for $299? Only time will tell.
As per analyses from Asia-based experts, it will be exceedingly difficult for Apple to outperform quality, cheap Android devices. People are more sensitive to prices when buying mobile devices in developing countries than in the US and Western Europe.
In India, Apple has sold less than one million devices this year. By comparison, Samsung shipped over 17 million in the same period. Xiaomi, another dominant force in the Android niche, shipped 19 million units to India.
But as a glimmer of hope, Apple's devices have performed better in India in the past. Back when iPhones cost less than $700, the company shipped up to 3.2 million units. The manufacturer's market share dropped drastically last year as cheaper, but quality android devices continued to debut in the country.
Competition from the iPhone 6
The iPhone 6 is one of Apple's most popular devices outside of Europe and North America. That might come as a surprise, but there are many reasons for its popularity. First off, it is bigger than the SE in screen size. When covered with a case, the phone quickly resembles the iPhone 8.
The iPhone 6 might be four years old, but it takes the design of modern iPhones, and that's something customers care about. When it comes to price, the device cost less than $110 in some online stores, making it conveniently affordable.
Unsurprisingly, the iPhone 6 is the most popular iPhone model in India and China—the two markets Apple wants to reclaim. The company knows about the phone's popularity and recently reintroduced it in these two countries.
The iPhone 13, iPhone 13 Pro Max and iPhone 12 Pro Max are the latest models of the iPhone.
Performance in Nigeria
A recent report published on Device Atlas shows the iPhone 6S is Nigeria's favorite iPhone. With a 4.38% market share is twice as popular as the iPhone SE. The iPhone 6 original is the second most popular model, followed by the iPhone 7, iPhone 7 Plus, and iPhone X.
So, would the SE 2 have a chance in Nigeria? That would greatly depend on its price and specs. As the Device Atlas report shows, Nigerians are price sensitive and lean more toward cheaper iPhones than their more expensive counterparts.
Of course, Apple is yet to officially announce its plans to release the SE 2 early next year. But media insiders show the company is serious about bringing back the device.
To Conclude
Although Apple doesn't cite Nigeria as a substantial market for iPhones, the company knows what it has to do to win the country. Nigerians love iPhones, but they prefer not to shell out over $1000 on mobile devices.
If Apple launched the SE and fits it with advanced cameras, decent RAM and improved resolutions, the SE2 could end up being the most popular iPhone in Nigeria and the rest of the world.
Paschal Okafor
is
NaijaTechGuide Team Lead
. The article
Is Apple Planning to Release a New iPhone SE?
was written by . The article was last modified:
February 16th, 2022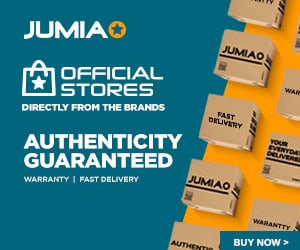 NaijaTechGuide may receive financial compensation for products/services purchased through affiliate links on this site. See
full Affiliate Disclosure Here