iPhones are designed to offer customers a fun and seamless experience but they still have some shortcomings that are hard to ignore. Over the years, Apple has worked effortlessly to overcome these shortcomings, introducing new and improved technology to elevate customers' experience but one area that still remains problematic is the battery.
While Apple claims that iPhones have an 'all-day' battery life, it is no secret that you may need to charge your iPhone multiple times a day.
Some iPhone users have also reported that the battery can even go down from fully charged to an awfully low level overnight. Moreover, the battery life and performance may degrade over time in which case you might have to get it replaced through the Apple store or a reliable replacement service like breakfixnow.
In this blog post, we will take a look at iPhone batteries in detail so that you can develop a deeper understanding of how they operate, how to extend their life and when to have them replaced.
The Battery Technology in iPhones
The batteries used to power iPhones are based on lithium-ion chemistry which is a relatively newer technology as compared to the other types of batteries currently available in the market.
These batteries not only charge faster and last longer but are also characterized by a longer lifespan and higher efficiency. Moreover, lithium-ion batteries have a high energy density which means that they can house a greater battery life while minimizing the battery size – essentially paving the way towards thinner and smarter designs.
You should bear in mind that battery capacity and performance degrades over time, so you may have to charge it more often and for longer periods.
Nonetheless, lithium-ion batteries have an edge when it comes to degradation as they have a high number of charge and discharge cycles.
On average, the batteries in iPhones pack around 500 complete cycles before their performance starts getting affected and so the battery can last for at least 2 years before it drops down to 80% of its full capacity.
How to Improve iPhone Battery Performance?
iPhone battery performance depends on a number of factors and time of usage is only one of those. Before we proceed, it's important to establish the difference between battery life and battery lifespan both of which sound almost similar but are quite different from one another.
Battery life refers to the number of hours after which the battery needs to be recharged while battery lifespan is the period of time after which it needs to be replaced.
A number of steps can be taken to maximize your battery performance and extend its life, some of which are as follows:
Avoid exposing your device to a very low or high temperature as it can permanently affect the battery capacity.
Remove the phone casing as it may heat up the phone and degrade battery performance.
Dynamic backgrounds look pretty cool so they drain more battery at a higher rate so we suggest that you disable them.
Turn-on auto-brightness adjustment as it saves battery and makes it easier to see the screen.
Manage background app activity as it can drain the battery even when you're not using the apps.
Utilize battery usage info from the settings to optimize battery performance and make it last longer.
Turn off Wi-Fi, Bluetooth, and GPS when you are not using them.
When to Replace Your iPhone's Battery?
By following the above mentioned tips, you will surely notice an improvement in your battery life but sooner or later, you may need to have your batteries replaced.
But how can you know when it's time to get a new set of batteries for your iPhone? Well, here are the two ways that can help you determine that.
Unexpected Shutdowns
You are likely to experience unexpected iPhone shutdowns when the battery dynamics such as age and state-of-charge drop down to a considerable level.
Under extreme circumstances, you may experience even more frequent shutdowns which can not only get frustrating but can also make the device pretty much useless for you.
If this happens, you should have your battery replaced so that you can use your iPhone normally.
Battery Health Degradation Message
You can get deeper insights into your battery's current health and performance by visiting the settings of your device. Simply follow Settings > Battery > Battery Health to check performance variables such as battery maximum capacity, peak performance capability and so on.
In case the battery health has been degraded down to a significant level, a warning message signaling its bad health will be displayed which is an indication that your iPhone battery needs replacement.
Bottom line is that the iPhone battery has a shelf life but that certainly does not mean that your device is worthless and you should invest in a new cell phone.
You can simply opt for battery replacement to enjoy the same performance as that promised by Apple.
We hope that this blog has been helpful in improving your understanding of an iPhone's battery so that you can optimize its performance and make it last longer.
Related Topics
Paschal Okafor
is
NaijaTechGuide Team Lead
. The article
Understanding Your iPhone's Battery
was written by . The article was last modified:
July 27th, 2023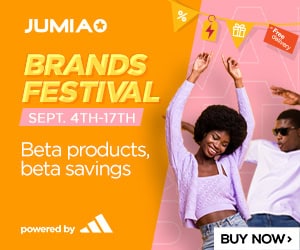 NaijaTechGuide may receive financial compensation for products/services purchased through affiliate links on this site. See
full Affiliate Disclosure Here