According to a recent survey, the majority of college students in the U.S. prefer iPhones to other types of smartphones, including Android, Blackberry, Windows, and Palm. This trend of preferring iPhones isn't just isolated to the U.S. All over the world, you'll find a good number of university students glued to their iPhones.
Apple products, particularly iPhones and iPads, are very appealing to young, educated people. There's no definite answer as to why this is. However, there are a few reasons why iPhones may be so popular among the university crowd. Apple's smartphone creation likely appeals to college students due to the following factors:
---
Tell your Brand's Story on NaijaTechGuide
See why you need your story on NTG, Click Here
Nigeria's Number 1 Tech Blog
---
It looks good
There's nothing sleeker and simpler than an iPhone (like the iPhone 8). No matter how hard Samsung tries to create attractive, minimalist smartphones, they just can't compete. iPhones, like most Apple products, have an aesthetic appeal that simply draws people in.
Its app collection is arguably better
Even though Android devices are becoming increasingly popular, there's still a larger collection of apps available to iPhone users. Additionally, more developers create apps for iPhones than any other types of smartphones. College students crave the best educational and entertainment apps. So, choosing an iPhone probably seems like a logical choice to many of them.
It's "cool"
People recognize iPhones immediately, and iPhone users are able to bond over their iPhone-specific smartphone experiences. A huge part of what Apple does is market its products as hip and trendy. Many university students probably feel as though they have to have iPhones to be a part of the "cool" crowd at school.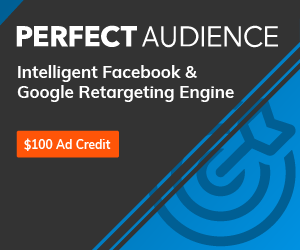 It provides a more user-friendly experience
Everyone knows that Apple products in general are super user-friendly. Using an Android smartphone is a little bit more complex than using an iPhone, and other types of smartphones often seem to be a little bit less effective at performing essential tasks than the iPhone. Ultimately, users want their phones to intuitively do all the work for them. iPhones may not have the most impressive specs, but they're unbelievably easy to use.
These are just some of the reasons college students might prefer using iPhones. As Android smartphones continue to become more and more popular, we'll have to see if the preferences of college students change. If you're a student at a university or college, which smartphone do you use or wish you had?
About the author: Patricia Garza is a freelance blogger and technology enthusiast who works in the higher education industry for accredited online schools. When she's not writing or reading about the latest gadgets, Patricia likes to spend time with her kids and train for marathons. Please leave your comments and questions. Patricia welcomes your feedback.About Guest Post: This post was written by a guest contributor. Please see their details in the post above. If you'd like to guest post for naijatechguide check out our guest post page for details about how you can share your knowledge, tips, and experience with our readers.
Buy Apple iPhone Online
Related Apple Topics