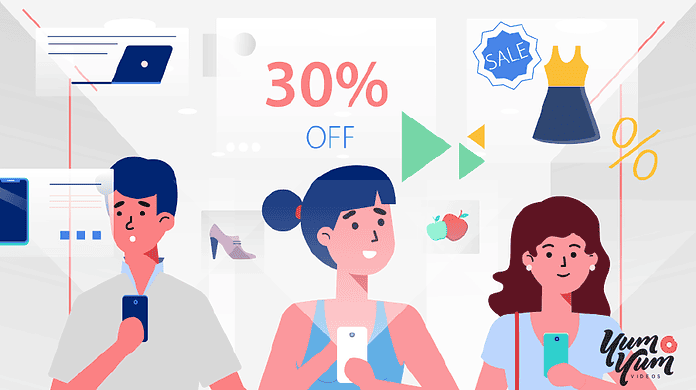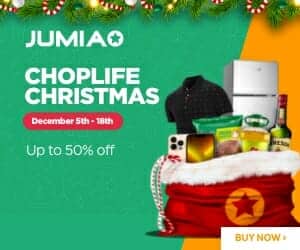 So, you want to boost your eShop's conversions but aren't sure the best way to go about it? With videos, of course! 
Online shoppers have remarkably short attention spans, so to increase your eShop's conversion rate, you need to make it easy for them to learn more about you and your products.
Video content allows customers to see and hear what they want as they browse your website, online store, or social media profile. When done right, high-quality marketing videos can give you the most effective avenue to engage customers and prompt them into action.
But only if you understand how to use them!
This article will explore what videos can do for your eShop while giving you info on the most effective types of videos you can use to increase conversions. Let's dive in!
Understand What Videos Can Do for Your eShop
People buy with their eyes, which makes videos an essential stepping stone in boosting conversions for your eShop. However, you get different types of benefits depending on how you go about implementing videos in your strategy. Here are some of the key ways in which video content can help your eShop: 
Videos improve the overall user experience on your eShop:
As mentioned above, online shoppers have short attention spans–they'll come to your website to tame their curiosity and leave the second they get bored. Especially if your site relies heavily on text with little or no visual content to speak of. Very few people online prefer to read blocks of text! 
What's worse is that, once they've left, it can be really difficult to re-capture someone's attention. That's why it's critical to do everything you can to encourage visitors to stay around long enough to explore all the great products you are offering and get a conversion. 
Videos are a great tool to that end; they excel at grabbing visitors' attention and making the entire purchasing process much more compelling. All you need is a video that sparks their curiosity and interest, and you might just ‌have a deal in the bag! 
Customers will get a full picture of what you offer:
There are many forms of communication online, but when videos are used strategically, they can evoke an emotional response in your customers like no other medium can. You could think of it as layering on an additional sense for your customers to experience. 
When visitors experience an emotional connection to your brand or product, they're much more likely to do business with you. 
According to Brightcove, 36% of consumers overall (and 46% of Millennials) prefer video content to other forms of brand and marketing communication. It's no wonder why so many businesses are turning to this visual medium!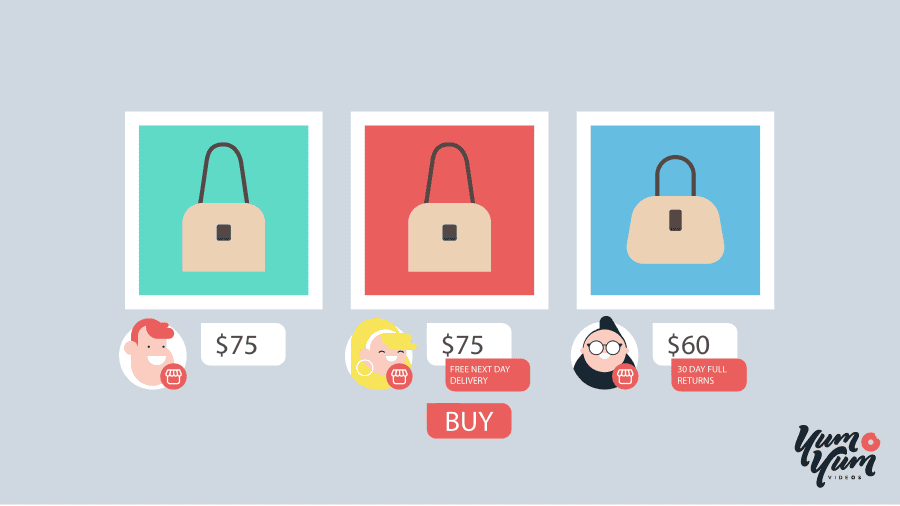 Videos allow you to give potential buyers a better grasp on your brand's voice:
Humans are naturally drawn to people, places, and things that are friendly, comforting, and even funny. Well, stating the obvious, your viewers are human too! 
With video content, you have the freedom to show off who you truly are as a brand and the people behind it. Customers are more likely to buy from you if they feel like they know you and can relate to what your company stands for. 
You can also establish the tone of your brand fairly easily with videos. Whether you're opting for professional, informative, quirky, classy, luxurious, or something else entirely, videos just convey these styles in a way that words or pictures alone cannot. 
Mobile users prefer videos:
Did you know that over 70% of YouTube watch time comes from mobile devices? 
With the evolution of technology, smartphones have made everything accessible at the click of a button almost anywhere. People prefer mobiles for on-the-go watching, online shopping, and performing other tasks overusing their desktops and laptops, and video is a big ingredient in that mix. After all, it's way easier for someone to get your message via video than reading a lot of text on a tiny screen while standing on a coffee shop line! 
Marketing Videos that can Give Your eShop a Powerful Edge!
By now, you know that video content is usually more engaging, entertaining, and effective in terms of generating conversions. It's not, however, a matter of simply throwing a video on your landing page and calling it a day! 
If you want to consistently boost your eShop's conversion rates using videos, you need to be strategic about it. This means carefully picking the type of videos you produce and the content that goes into them. 
Let's review some of the most popular types of marketing videos and how they can help in this task: 
1. Explainer Videos:
Explainer videos can provide the perfect, upbeat introduction to your brand and products. 
These videos explain or describe your message to an audience, as the name suggests. They use storytelling to reflect your customer's journey, from dealing with a problem to finding a solution through your product. 
These videos give you a great way to hold viewers' attention and connect with them while presenting what you have to offer — which often leads to increased conversions. 
This immersive explainer video uses storytelling to simplify an otherwise complex game and make all relevant elements come to life in a  memorable way, getting viewers interested in the product.
2. Product Overviews:
Classic but timeless, Product Overview videos showcase your product by highlighting its key benefits and features. Whether your product is lightweight, durable, stylish, fashionable… these videos give you a great opportunity to do something fun with those qualities in ways that entice viewers to purchase.
They're also a great way to allow your viewers to see your product in action and decide whether it's the right fit for them. If your product boasts of a fascinating USP, these videos are ideal for generating buzz amongst your target audience. 
Use Product overview videos to show off your product in action and from different angles. Try including close-ups and glamour shots so that the customer gets a better feel for it as if it were in their hands. 
This product overview video not only highlights the features of the product but also tells a compelling story that catches attention from start to end. 
3. Tutorials:
Allow your viewer to delve further into your product's practical value with the 'How-To' or Tutorial video. These videos demonstrate how a customer can use your product with step-by-step instructions or cover how to accomplish a task related to your offerings. 
Every product has a clearly defined goal they are meant to fulfill. Tutorial videos are a great medium to showcase how your product meets this goal, and how your viewers will benefit from it. 
These kinds of videos are especially useful for skeptical buyers. People unsure of whether they should purchase your product might change their decision once they see its practical value. 
This video from BlendJet explains how you can use the product in several different ways. 
4. Unboxing Videos:
Have you ever searched YouTube for an unboxing of the new generation iPhone or PS5 you were thinking of buying? Most of us have been there. 
Unboxing videos are a great way to hype up your product while showcasing its packaging content and key attributes. What's best, they are rather simple to make and can have a big effect when added to your website or marketing media like interactive catalogs.
While you can produce unboxing videos on your own, these types of videos work best when you partner with influencers, as it adds a more impartial air to the whole thing, and it lets you benefit from the influencers' pre-established audience.
This video features a kid carrying out the unboxing–which brings about positive emotions in viewers and makes it more relatable to its target audience: parents. 
5. Funny Videos:
Everybody loves a video that gets a good laugh out of them. Who hasn't spent at least some part of their day scrolling on YouTube or TikTok to find hilarious video tidbits to brighten an afternoon? 
Creating a funny video (if it fits with your brand narrative) can turn heads towards your product, and it's one of the quickest ways to grow your presence on social media platforms.
Also, getting a laugh out of your viewers makes them relate to your brand in a positive way, which means they're more likely to buy from you. 
This video for Aviation Gin features Ryan Reynolds–need we say more?
6. Comparison Videos:
Sometimes your audience might not want to commit to buying your product before they're sure that it does what it says. They also might want to see how it compares with other products on the market. 
Your customer has the right to know what they're paying for, and while you can always use whitepapers or essays covering the information, Comparison Videos are a great way to prove that your product is worth the purchase. 
Whether it's side-by-side comparisons with objects or comparing against other company products, these videos essentially help you highlight why your product is so much better. They're great to convert skeptical buyers. 
You don't have to get too fancy for these videos. If your product really has the edge over the competition, just make sure to highlight it in detail, like in the example video above.
Ready? Set? Action! 
The bottom line is that videos are pretty much your safest bet when hoping to increase conversions for your eShop. Along with the types of videos mentioned above, there are several more, such as Review Videos, Testimonials, and Founder's POV. 
Take charge of your sales today by creating viral-worthy videos for your eShop. Remember that video marketing is much more than picking up a camera and acting in front of it. It's about telling a story so great that you can even sell ice cream at the south pole
Related Topics
Paschal Okafor
is
NaijaTechGuide Team Lead
. The article
How to Implement Video Content in Ways that Improve Your eShop's Conversions
was written by . The article was last modified:
November 3rd, 2022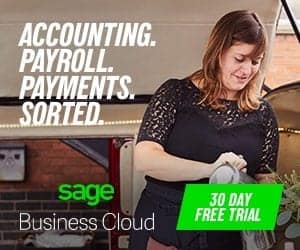 NaijaTechGuide may receive financial compensation for products/services purchased through affiliate links on this site. See
full Affiliate Disclosure Here