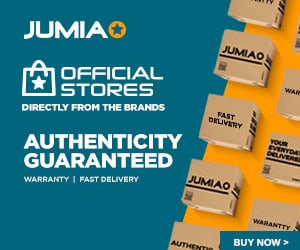 MTN browsing cheats are so popular in Nigeria as Nigerians look for affordable ways of staying online. MTN free browsing cheats are so popular that there are some websites entirely devoted to it. Even on Facebook there are communities entirely devoted to sharing free internet browsing cheats for the MTN network and sometimes for Etisalat and Zain.
Compare Data Plans
However, recently MTN has mounted a serious offensive on free browsing cheats with the most serious being the introduction of a N1,000 monthly internet bundle (1.5GB data). These days free browsing cheats on the MTN network lasts for less than a week before they are blocked, making free internet browsing very unreliable and frustrating, and sending a clear signal to free browsing cheat fans that sooner than later they will have to be paying if they want reliable access to the internet.
Cheap internet data plans from MTN
The best response yet to free browsing cheats by MTN is the introduction of a 260MB internet bundle for N1,000. MTN has now increased the limit to 1.5GB. This bundle has made internet access on the MTN network cheaper.
It shows that MTN has understands that free internet browsing cheats cannot be fought by blocking alone, but also by providing compelling alternatives. MTN 1.5GB internet is quite compelling.
If you find the 1.5GB internet bundle compelling, just text 106 to 131.
What are browsing cheats?
Internet browsing cheats are codes that take advantage of loopholes in a network to offer free browsing on mobile phones or other access devices. They usually come as internet settings that the user saves on mobile phone to enable free browsing.
Usually the free browsing cheats code is deployed on Opera mini browser. However, these days Bolt browser is also popular for browsing cheats. In Nigeria browsing cheats can be found both online and offline, with users sharing it with friends.
Hackers look for loopholes on the network and create free browsing cheat codes to exploit them. The hackers either sell or offer the browsing cheats for free. The demand for free browsing cheats is so high in Nigeria that entire communities on Facebook and the larger web are devoted to free browsing cheats. However, network operators are now 'shining their eyes', making life difficult for free browsing cheats fans.
Like said earlier free browsing cheats take advantage of loopholes on the network. What this means is that once an operator discovers a security loophole and blocks it, everyone enjoying free browsing from free browsing cheats exploiting that particular loophole will lose access and will have to pay if they want to remain online or look for another loophole to exploit.
With operators tightening their security, loopholes are now harder to find. Even when browsing cheats are found it does not take long for the operator to block them leaving users who have for so long enjoyed uninterrupted free browsing for so many years in the cold. Free browsing cheats are popular for MTN.
Free browsing cheats are also available for Etisalat and Zain but not as easy to come by as MTN free internet browsing cheats. Glo mobile seems to be the least vulnerable to free browsing cheats, probably due to a more secure network. Zain and Etisalat may also have been helped by their introduction of a affordable 30-day internet bundle for N1,000, which may have succeeded in winning some subscriber who may have been using free browsing cheats in the past.
We are still watching how the recent reduction of internet access price on the MTN network will affect it. Our guess is that it will lead to a reduction in MTN internet cheats.
Why are MTN browsing cheats popular
It is no news that the network that suffers the most from free browsing cheats is the MTN network. This could be because MTN has the largest subscriber base in Nigeria. It could also be because the MTN network is porous making it an easy prey for hackers.
Another reason is that until recently, MTN had no cheap 24/7 internet bundle, leaving MTN subscribers within the entry level space of the internet market with very little option. Our belief is that one effective way of fighting free browsing cheats is to offer cheap internet browsing alternatives.
This is why we commend the introduction of cheaper internet bundles on the MTN network. This will eliminate all but the die-hards from the free browsing cheats market.
The Free Browsing cheats market
Free MTN browsing cheats are very popular amongst young people. They are mostly teenagers in secondary school and young people below age 35. Mobile phones used with free browsing cheats are usually cheap or mid-range 3G/GPRS/EDGE internet enabled mobile phone (Price: less than N21,000) usually from Nokia, Samsung, LG, or a Chinese clone. Users of free browsing cheats often browse directly on their phone with the Opera mini browser or Bolt.
Their need for internet access is usually to enable them connect with friends on social networking sites mostly Facebook and to search for information from sites like this. Users of free browsing cheats seldom download videos as the network is slow or in cases where the network is fast, the internet access technology on their mobile phone cannot support the speed required for a reasonable QoS for video download.
What this means is that the bandwidth demand of most users in the free browsing cheats market is not that much. 1GB a month may be enough for quite a lot of subscribers currently using free browsing cheats. What operators, like MTN, should do is to look for a cheap way of delivering 1GB monthly 24/7 internet bundle to their subscribers.
A move like this will put pressure on the free browsing cheats market and turn a market that has always given headache to operators into a cash cow. The market is there.
MTN 1.5GB internet bundle is a good move by MTN. It will definitely win some users of free MTN browsing cheats. A cheap dedicated internet bundle like the 1.5GB bundle is likely to win a lot more subscribers from the free browsing cheats market. That is why we commend the move.
Internet Related Topics:
Paschal Okafor
is
NaijaTechGuide Team Lead
. The article
MTN Cheats Browsing: breaking free with 1000 Naira
was written by . The article was last modified:
June 4th, 2016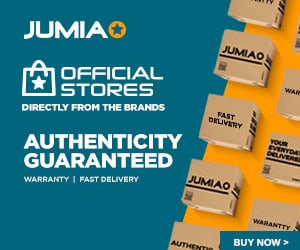 NaijaTechGuide may receive financial compensation for products/services purchased through affiliate links on this site. See
full Affiliate Disclosure Here