It's no secret that to be successful in retail today, retailers need to optimize their operations. Outlined in this text are the seven best pricing platforms that can help companies gain market share.
Holding the optimal price is an impressive tool that can increase ROI immediately. However, price optimization is not the most straightforward process which is why companies need to enlist the help of price optimization platforms.
How Retailers Establish Prices Today
For starters, companies have to have enough historical data on the issue at hand.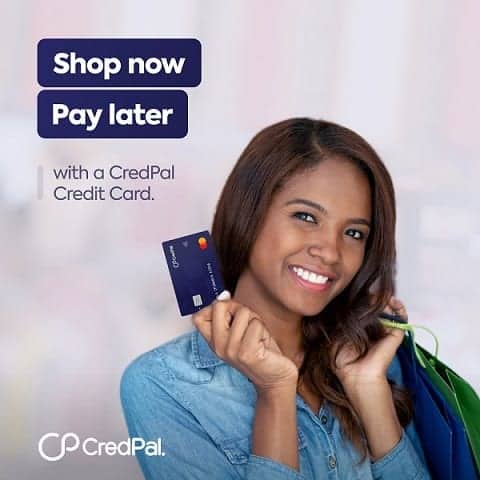 ---
Get Loans up to ₦5,000,000
Compare Loan Offers, Apply Here
Apply for a Loan in Minutes
---
There are many tools that companies can use to gather data, but the majority of the time, pricing managers arrange their endeavors with data collected manually and automatically.
The first problem that arises, however, is how to analyze all of that data promptly.
To keep track of the market, retailers tend to pay attention to expert-based pricing, putting aside a large portion of the data.
On the one hand, this isn't the end of the world as they are caught between a rock and a hard place; the rock is KPI while they striving to establish optimal prices is the hard place.
However, since that process is continuous, often managers don't end up with enough time to do a detailed analysis of their guesstimates.
As a result, there isn't much space left to make actionable decisions or any considerable advancements. The obstacle that arises from that issue often results in a vicious cycle of failure and ceaseless mistakes.
Funny enough, it can take months to get a real understanding of this flawed process. Therefore, whenever it's time to expand a team, retailers end up losing time, which happens to be one of their most precious resources.
We've made a list of some of the leading businesses in the market that offer the top tools to optimize pricing within a short period.
Competera provides AI-driven price recommendations enabling brick-and-mortar and online retailers to formulate optimal prices based on consumer behavior, seasonality and competitors' activity.
The company's clients see their revenue grow by 5-15% with 300%-900% ROI. The results usually depend on the client's initial business indicators, their efficiency, and decision-making speed.
2. Revionics
This company states that retail is an unfriendly environment where businesses must be tech-savvy to survive.
Therefore, to combat that issue, they offer their tools for automated dynamic pricing, promotions, and markdowns, as well as competitive insights and advanced analytics.
They specialize in every retail sector to put an end to the cycle of useless promotions and dive deep to get a solid understanding of how everything works.
3. PROS
This company sells itself as an AI platform for the digital economy, where they combine their price optimization tools, their guidance, and their opportunity detection for some industries.
PROS Controls replace both spreadsheets and manual inputs all with a single tool that can complete across-the-board, coordinated price management to implement leading pricing strategies.
They specialize in the airline and travel industry thanks to their robust analysis of airlines' consistently rocky market and their related tools.
For example, Airline Shopping is a repricing platform that lets users apply an automatic ticket price change as well as track ticket refunds and cancellations.
4. Zilliant
Zilliant IQ Engines apply AI algorithms, predictive analytics, and price optimization so that the real financial potential of a single customer can be analyzed.
Through it, a strategy can be developed to produce a profit. This platform is especially beneficial to these industries:
Industrial manufacturing and distribution;
Building products manufacturing;
Foodservice distribution.
Also, Cart IQTM both processes and evaluates customer's information, providing them with the help needed to move forward as well as making sure that their eCommerce platform is organized.
5. Blue Yonder
This business allows retailers to decrease the number of out-of-stock items by 80% while raising profits by a minimum of 5%. Their tools can enhance customer value as well as increase profits via their top of the market AI/ML.
Blue Yonder provides services revolving around the supply chain, buying, as well as merchandising to adjust price optimization for every single item.
Demand Forecast and Replenishment lets companies analyze the number of optimum orders for each store every single day without the need of any manual work. The amount ordered is analyzed based on the optimization of competing objectives like returns or items that are out-of-stock.
6. Vendato
The Vendavo Segmentation Managers lets businesses make segmentation models that demonstrate individual financial methods.
Retailers can create and try out price segmentation strategies and then alter them immediately. As soon as the strategy test is a success, companies can establish segment-specific prices through their Price Optimization Manager™, creating a sought-after price for every deal.
Also, they've launched various other operational tools like Vendavo PricePoint™,  which is a cloud-based solution that lets companies coordinate price management as well share guidance amongst entire item lines, as well as ProfitAnalyzer™,  which enables businesses to analyze and get rid of any unneeded discounting and unsought price divergence, to name a few.
7. Price f(x)
They promote themselves as an "unconventional software company" that strives to "become and stay the leading SaaS pricing and CPQ solution provider".
To meet that objective, they've created some useful tools such as PriceAnalyzer, PriceOptimizer, PriceBuilder, PromotionManager, to name a few.
Combined, they form a complete price management solution for each stage of sales management starting from planning all the way to implementation.
Conclusion
Every single business outlined above puts a lot of energy into dealing with the challenges that come from today's busy market while also providing customers with a detailed solution to their problems.
The primary source of strength is apparent and head-on: automated price optimization that relies on machine learning now plays a crucial role in trade, providing:
Dependable information as a whole;
Savings on both time and money;
Impressively personalized growth methods;
Forecasts on consumer behavior;
Management techniques that are simple to understand and use.
Digital price optimization keeps moving forward, but now, it's fortifying its position as a supply chain tool.
Related Topics
Paschal Okafor
is
NaijaTechGuide Team Lead
. The article
Top 7 Retail Price Optimization Platforms
was written by . The article was last modified:
December 4th, 2018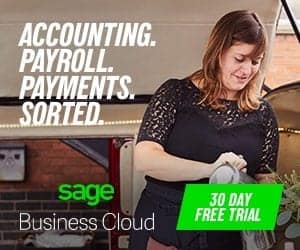 NaijaTechGuide may receive financial compensation for products/services purchased through affiliate links on this site. See
full Affiliate Disclosure Here