Generators are the popular alternative power supply choice of most Nigerians due to the erratic power supply problem plaguing the country for decades.
Generators are quite popular due to their affordability, reliability, low maintenance cost, and varied capacities.
Today, Nigeria is one of the biggest markets for generator brands with almost every generator brand claiming a percentage of the Nigerian generator market. These brands offer various generators at different capacities and features with the hope to satisfy the user's needs.
Over the years, we have found out that some of these generator brands don't live up to the hype as their models tend to fall apart during long term use. Also, some brands tend to consume more fuel, which could cost you a lot more in the long run. This is why it is important to consider a brand's reputation before settling for any model.
To that effect, I created this list of the best generator brands in Nigeria which includes the most popular and efficient brands.
Best Generator Brands in Nigeria
This list includes brands which produce fuel-efficient generators. Also, brands which produce generators that run on either petrol or diesel. You can also find the best generator brands that produce industrial-grade (9KVA – 3000KVA) generators and small portable (0.65KVA – 8KVA) generators.
Below is a quick list of the best generator brands in Nigeria.
Honda
Yamaha
Thermocool
Elemax
Lutian
Tiger
Sumec Firman
Elepaq
Mikano
Perkins
Kipor
FG Wilson
Best Portable Generator Brands in Nigeria
Honda
Yamaha
Tiger
Maxi
Sumec Firman
Elepaq
Thermocool
Elemax
Lutian
Senwei
Honda Generators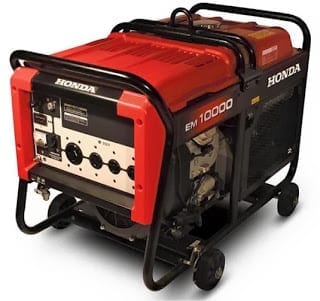 Honda Generators are one of the most efficient and effective generators. They are produced with high-quality materials and powered by advanced 4-stroke engines which make them very durable and fuel efficient.
Honda Generators start at a capacity of 0.45KVA to 8KVA. Their main is that they are quite expensive compared to other brands.
Tiger Generators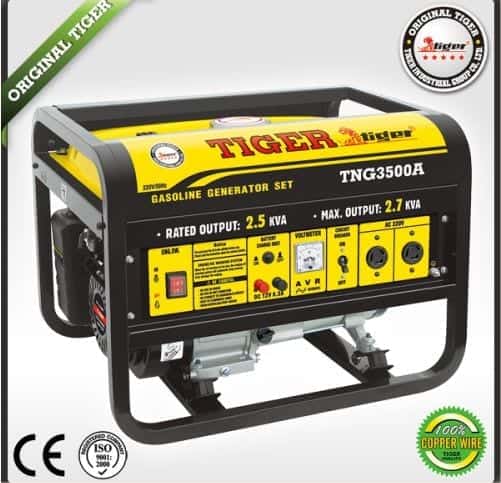 - Advertisement -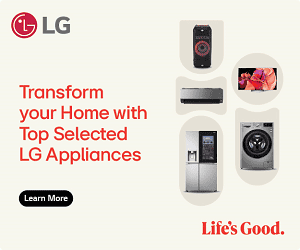 Popularly known as "I beta pass my neighbor" generators, Tiger produces the most portable and efficient generators which make a popular choice in many Nigerian homes.
Tiger generators are not just durable but also cheaper than other generator brands. You could get a 0.80KVA Tiger generator for N25,000 – N28,000, which is a far cry from the price tag of models of the same power rating from other brands.
Sumec Firman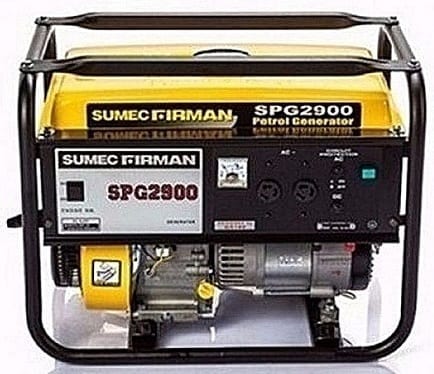 Sumec Firman is another popular generator brand in the Nigerian market producing generators with power capacities from 0.9KVA to 9KVA.
Elepaq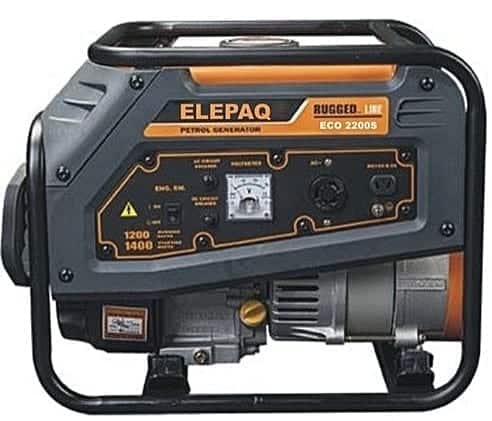 Just like Tiger generators, Elepaq generators are quite affordable and will cost you less upfront and during long-term use.
Elepaq produces generators with power capacities from 1.3KVA to 10KVA.
Thermocool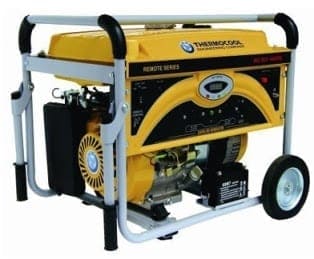 When it comes to high-quality generators, Haier Thermocool generators take the top spot. Thermocool generators are known to be effective, fuel efficient, and durable; although, they are also quite expensive – which is what you should expect for a high-quality generator.
They come with cool features like a button starter (instead of the recoil (rope) starter or key starter option), tyres for mobility, and commendable after-sales support service.
Elemax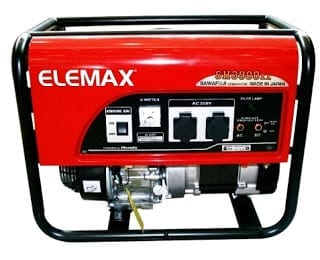 Elemax is another widely known generator brand which produces portable generators. But their generator power capacities start at 2KVA. Just like Honda and Thermocool generators, they are durable and economize fuel during use.
You may encounter problems with their high prices as they produce one of the most expensive generating sets in the Nigerian market today.
Elemax also produces heavy-duty generators with capacities of 14KVA and 20KVA; these generators run on diesel and are suitable for big organizations and factories.
Lutian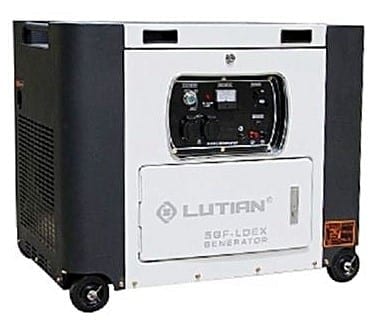 Lutian is quite a new brand on the market but is gaining ground and popularity fast. This might be due to its durability and ruggedness. The generator brand has been compared to other high-quality brands like Thermocool and Sumec Firman and appeared to have one major advantage over these other brands, which is its cheaper prices.
For pricing, availability, and more portable generator options, View this Page
Compare Prices
Best Heavy-Duty Generator Brands in Nigeria
Mikano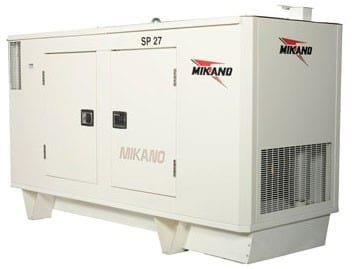 Mikano is one of the top generator brands that produce heavy-duty generators. The generators run on diesel and are cost-effective as they are durable.
The company produces open-type and soundproof generators to suit every customer need. They also have a renting warehouse, where you can rent heavy-duty generators for events and activities.
Mikano generators start at 9KVA to 800KVA. They offer one of the best after-sales support service offering technical support, maintenance and sales of spare parts to all customers who buy directly from their office.
Perkins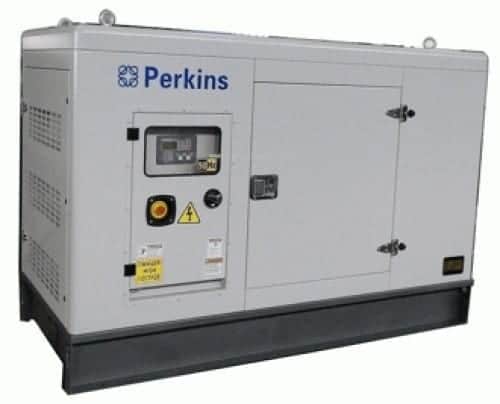 Perkins is another popular top-quality generator brand on the market. However, you can hardly find a Perkins generator in Nigeria as they mainly produce parts for other generator brands. They produce some heavy-duty generators from 20KVA to 250KVA.
Kipor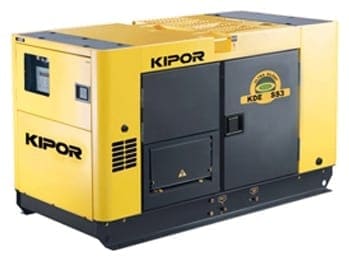 Kipor is another popular heavy-duty generator brand. Just like Mikano generators, Kipor generators run on diesel, which is more efficient as it burns slower than fuel.
FG Wilson
FG Wilson might not be one of the most popular heavy-duty generator brands today but it is one of the most efficient, durable and effective heavy-duty generator brands that offer you great value for your money.
For pricing, availability, and more heavy-duty generator options, View this Page
Compare Prices
Where to Buy Generators in Nigeria
There are various places to buy a generator in the country; some provide extra benefits while others do not. You have to be extra careful to prevent buying counterfeit or contraband models in some places.
You can buy a generator made by a particular brand by simply visiting any of their offices in Nigeria. However, some brands don't have an office here in Nigeria and this means you have to buy from generator distributors and dealers instead.
You can also buy new generators from e-commerce sites like Jumia and Konga, although, you'd have to be careful when buying from these sites. Always take note of the return policy in case of a faulty or wrong model and take note of the warranty. If you wish to purchase used generators, you can check out marketplaces like Jiji and Olx where you can find portable and heavy-duty used generators from all the brands listed above.
Conclusion
It is important to buy from popular brands as their generators are more durable, efficient and effective. Also, popular brands tend to have their spare parts readily available and this prevents the problem of spare parts scarcity.
About the Author
My name is Lewis Ray, and I am passionate about answering questions Nigerians ask daily. I have written a well-detailed article on generator prices in Nigeria where I provide the price list of various models of generators from different brands.
Related Topics
Paschal Okafor
is
NaijaTechGuide Team Lead
. The article
Best Generator Brands in Nigeria
was written by . The article was last modified:
December 18th, 2022