Having the skills and tools for online work is not all it takes to get jobs at online work sites; you also need to prove and promote your skills. In this article, which is part of our online work series, we will look at how to boost your chances of getting jobs at online work sites like Fiverr.
To get jobs at online work markets, you need to have a marketable online work skill and tools to perform the work efficiently.
Although we have covered these already in the series, I will start by emphasising it here once more.
You need Skills & Tools
In earlier articles in this series, we covered top 20 online jobs at online work sites. I also dedicated another article on the top 10 online jobs for Nigerians. We also covered tools for online work in an earlier article.
You can read those articles for details. You can also visit any of the best freelancing websites for online work opportunities and top skills demanded for them. If you do not have the requisite knowledge or skills, you can always study for online work.
Freelancing websites like Fiverr has also recently introduced its own learning platform, so that you can learn while you earn.
Before venturing into online work you should also ensure you have all the necessary tools like a personal computer and a reliable internet access and power supply, etc. See the post on tools for online work for details of tools required for online work.
Write a Good Profile
Your profile at online work marketplace is like your CV. When you apply for or submit proposals for online jobs, your prospective client will always look at your profile at the online work site after of course viewing your proposal or application. So it is a good idea to write a compelling profile.
Make sure you list all the services you offer. When listing your skills, make sure they are related. Adding a lot of unrelated skills may pass you off as a Jack of all trade. So, if you are a writer, add only writing related skills do not add Java developer or web design also.
In addition, add your experience and sample of past jobs. Your client will like to be sure you can do the work, before hiring you. Remember, your client does not know who you are and will not meet you face to face, so he/she needs lots of proof of your ability to perform the work you are paying for.
You can visit any of the top online work sites, they all have helpful guides on how to build a profile that will get you hired.
- Advertisement -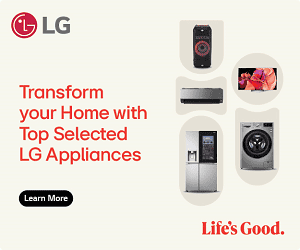 Showcase Experience and Work Samples
If you have experience in the given area, you need to show your work experience and show sample work on your profile and when applying for work.
For example, if you are a graphic designer, you can upload your sample work on a blog and post the link on your profile and when applying for work at online work sites.
You may also state that you will be willing to send work samples to the client in your application. Note that your employer will not meet you personally so you need to be very convincing to get online jobs.
You can visit any of the top online work sites, they all have helpful guides on how to showcase your skills and experience on their sites.
Take Skills Test
One way to prove your skill level if you are new at online work is to take tests relevant to your skills area. Top online work sites offer free skills tests that will enable you prove your skills level. If you are new to online work, these online free tests can highly increase your chances of getting work.
The skills tests are computer based and are multiple choice questions. You can visit any of the top online work sites more information about their free skills tests.
Set a Reasonable Work Rate
Online work sites allow you set how much you want to be paid per hour of work. However, if you are new to the online work marketplace your top leverage is price.
This is because no matter the experience you have offline; you may never be taken seriously at online work site until you deliver on some work online.
So, if you are new at online work, you should set your work rate low. Your aim at this stage is to attract employers to hire you for work to enable you gain some positive feedback.
Once you have some work history and positive feedback it is a lot easier to get work online as employers now have some historical data of you from the online work marketplace to work with.
Get Positive Feedback
Positive feedback is key to getting jobs at online work sites. Normally at the end of each job, online work sites asks your client to review your work. These reviews will be provided as part of your profile. So your future clients will always look at these feedback to determine how efficient you are and whether to hire you.
Negative feedbacks will reduce your chances of getting hired in future. To get positive feedback do your job diligently and on time. With positive feedbacks it is a lot easier to get work at online work websites. The more efficient you are at your work, the more jobs you get and the higher you can charge per hour.
Apply for Work
You will not get work online if you do not apply. Do not just apply once, apply for as many work as you have skills for and do not give up if you fail.
According to one of the top online work marketplace, new online workers may have to apply dozens of times before they even get their first interview. So keep applying.
Each application increases your chance of getting an interview and each interview increases your chances of getting work online.
You can visit any of the top online work sites, they all have helpful guides that will help you get started in online work.
Do you have more tips on how online workers can increase their chances of getting hired at online work sites? Share with me as a comment.
Jobs & Work Articles
Paschal Okafor
is
NaijaTechGuide Team Lead
. The article
How to Get Jobs at Online Work Sites, Boost your Hire Chances
was written by . The article was last modified:
June 22nd, 2020